Helen Flanagan has revealed that she recently underwent breast enhancement surgery to help her to feel more confident.
Speaking to the camera, Helen said: "I had a boob job."
The actress explained that she was in recovery after the surgery and was "really nervous" about sharing the news.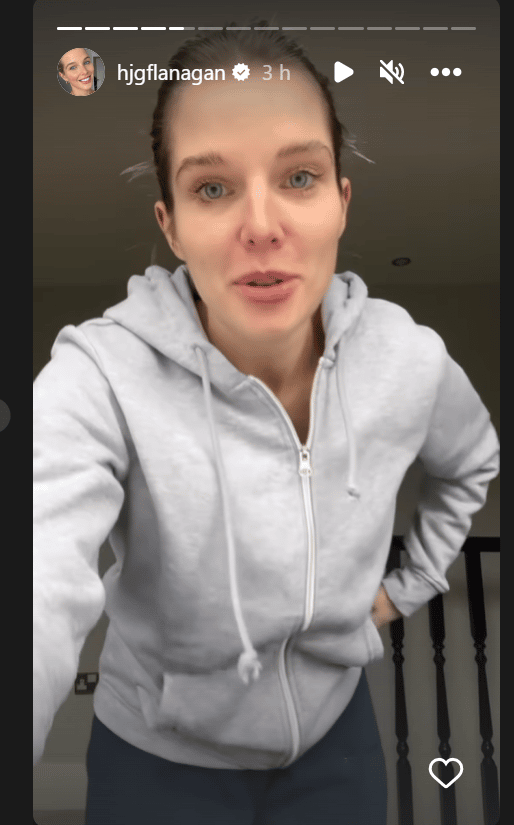 Helen said: "It's just something that I did for myself, I really wanted to do it for my confidence. I have been really nervous about sharing this.
"Obviously I am very much for body confidence, and very much for supporting other women, but supporting women in all choices that they decide to do."
The mother-of-three explained that the reason she decided to have the surgery was to boost her confidence after she went from a natural E cup to barely filling a B cup bra due to breastfeeding her children.
Helen shares Matilda, Delilah and Charlie with ex-fiance Bristol Rovers footballer Scott sinclair. The couple broke up in October after 13 years together.
The actress said: "I never thought I would have a boob job. I always... I was always like, really, busty, I never thought that I would be someone that would need to have a boob job.
"Basically, my boobs just changed so much from pregnancy and breastfeeding. And it's a really tricky one here, because I loved all my breastfeeding journeys. I'm a massive supporter of breastfeeding."
Helen shared an update of her breast enlargement surgery with fans on her Instagram stories, explaining that she is on day four of her recovery and is taking it easy as the recovery should be six to eight weeks.
The TV personality added that she is usually someone who "run's around all the time doing a million things", so she is finding it frustrating not being able to do her usual day-to-day tasks.
Whilst she recovers Helen can't take a normal shower, lift the kettle or even pick up her children so she has someone helping her with the kids.