Strictly Come Dancing viewers have been left divided since it was revealed on Monday night that Fleur East beat Will Mellor in the semi-final after both were at the bottom of the leaderboard.
The singer, 35, from London, who has been dancing on the BBC show alongside professional partner Vito Coppola, took to Twitter to thank fans for giving them the support needed to make it to the final.
Sharing a video posted by BBC Strictly, she wrote: "Feeling very grateful. Thank you so much to everyone for your support. #BBCStrictly ❤️"
Over 1,000 people liked the tweet, however not all Strictly fans were impressed as many argued that Will Mellor and his partner Nancy Xu should've been chosen for the final instead.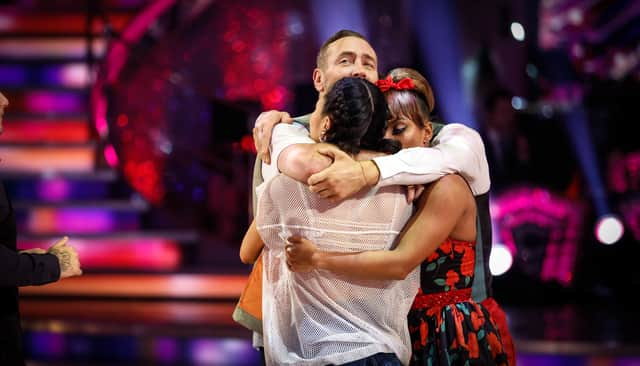 Fleur and Vito performed their Charleston to Tu Vuo Fà L'Americano by Fiorello, after both pairs at the bottom of the leaderboard were told to redo their favourite dance of the night.
Anton Du Beke noted an "error" in Will and Fleur's performance which made him choose to save Will and Nancy. However, the other judges voted in favour of keeping Fleur and Vito with Head Judge Shirley Ballas saying it was the "most difficult decision" that she has had to make.
Shirley said: "First of all, the British public has spoken and with respect, I take that on board. My fellow judges have decided that they don't agree, so I have made lots of notes here, both couples were outstanding - not only today but throughout the series.
"I have loved both of them, this is by far, even for me Craig, the most difficult decision I feel I have had to make. But based on micro details, I have chosen to save Fleur and Vito."
The Strictly audience erupted into applause with both Will and Nancy visibly upset because they wouldn't be progressing to the final.
The decision has sparked a heated debate on social media with many viewers arguing that if the judges were making a choice based on the "dance-off alone" Fleur and Vito shouldn't have been saved.
One wrote: "Will was miles better in the dance off he made no mistakes, Fleur did and she definitely didn't dance as well as Saturday night. Anton was the only judge who judged that fairly and on that dance alone. So annoyed. #strictly"
Another said: "What an absolutely abysmal decision… Fleur was a mess and FELL out of that lift and you've saved her?! Shocking and suspicious. Will by far deserved to go through …. Shocking @bbcstrictly #strictly"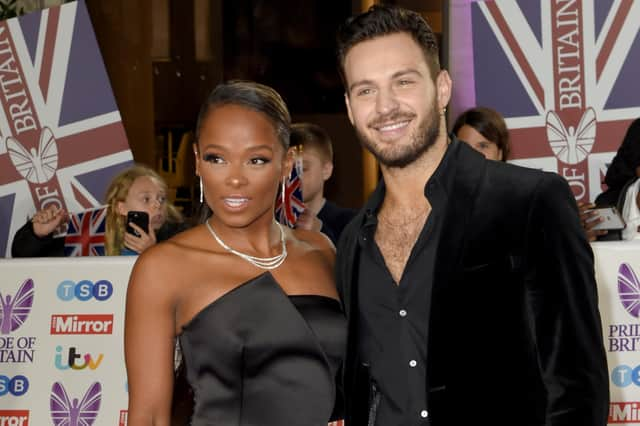 A third commented: "Anton was right. Fleur made errors in the dance off. @Mellor76 didn't make mistakes. But the judges have always had their favourites in fleur and molly #Strictly"
A fourth added: "Pretty pointless telling the judges to adjudicate dancers "based on that dance off alone", when only @TheAntonDuBeke did so. Will Mellor danced a flawless dance off. Fleur East categorically did not. The judges clearly preferred to have her in the final above Will. #strictly"
Will Mellor broke his silence after being axed from the popular talent show in a video shared on Twitter and Instagram.
He said: "I just got home from doing Strictly It Takes Two. Obviously you all know now that I sadly got voted out in the semi-final and I didn't make the final.
"I fell at the final hurdle. Sorry about that for anybody who has been voting for me, I gave it everything I've got. I tried my best and it wasn't enough.Thank you all so much for your messages of support, votes to anybody who got behind me.
"I really, really appreciate it. It means a lot. When you're in that Strictly bubble it's all you think about and you're training everyday. It's on your mind.
"For anyone who is supporting and voting for you, you really want to do well for them as well as my family. I tried, I gave it everything but it just wasn't enough to get to that final.
"Thank you all so much. I just wanted to do a little video to say that I really appreciate the support. Enjoy your Christmas everyone."
The final of this year's BBC Strictly Come Dancing is set to air on BBC One on Saturday 17 December at 7.05pm.
Celebrity finalists Hamza Yassin, Molly Rainford, Helen Skelton and Fleur East will be joined by their professional dance partners to battle for the Glitterball Trophy.