Sue Cleaver stunned viewers of ITV's This Morning after unveiling her stylish new look during an appearance on the daytime show on Wednesday.
The actress, 59, from Barnet, who has played Eileen Grimshaw in Coronation Street for over 22 years, spoke to hosts Holly Willoughby and Philip Schofield about her return to the Manchester-based soap opera after her time on I'm A Celebrity… Get Me Out Of Here.
She donned a black top, loose fitting green trousers and a leather jacket for a trendy look, which was completed having chopped her glossy blonde hair into a shorter style and opted for a flattering pink lipstick.
Viewers admitted they were impressed by Sue's "fabulous" transformation as they took to Twitter to offer their compliments.
Sue is set to make a dramatic return to Coronation Street as Eileen Grimshaw after her character was sent to Thailand so she could take a break to star in ITV's I'm A Celebrity.
"Everything's ended for Eileen, but she's coming back into the Grimshaw which is a house full of huge personalities with all their own traumas and difficulties.
"Of course Eileen being Eileen, she will be plonked right back into the middle of it to deal with their bleep," Sue said.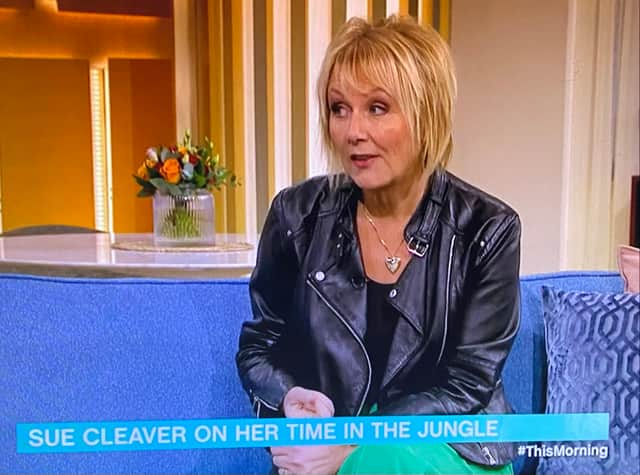 The actress joked that her character Eileen wouldn't have been able to cope on I'm A Celeb as it would have been a "lonely and cold experience" for her.
Having been the third campmate to be evicted from the Australian jungle, Sue admitted that she hasn't watched back a lot of her time on the show.
Sue said: "I've dipped in and out and watched bits, but all of us have talked about it, but watching bits back - that isn't our journey, we've very much got our journey and that's what we want to remember. So I haven't watched a lot of it back"
She went on to reveal that the campmates have stayed in contact since the show and she has planned a coffee with Charlene White.
The actress admitted that she struggled to sleep after returning home from the jungle because it was "too quiet" and has even woken up in the night thinking that she is being filmed.
Speaking about how I'm A Celeb has changed her, Sue added: "I did it. I loved it and it has given me great confidence, a big boost. I want lots more adventures.
"I feel like a completely new person. I'm just raring to go, this is my decade. This is for me. Any adventures, let me know.
"I want to push myself out of my comfort zone."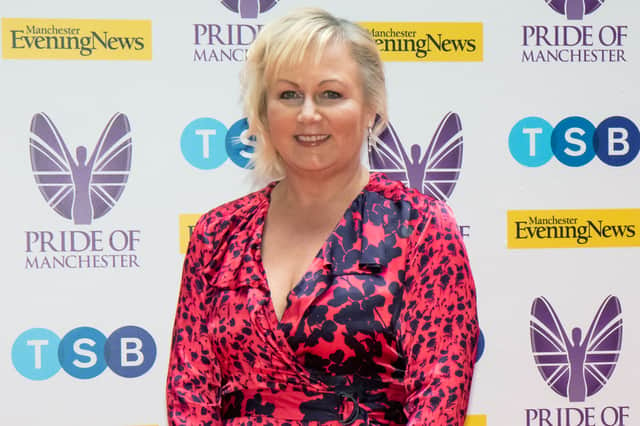 Viewers took to social media to comment on Sue Cleaver's radiant appearance on ITV's This Morning.
Tagging the star, one wrote: "@Sue_Cleaver You are looking amazing. ❤️What a fab interview on this morning. I too wish I'd gone on HRT
"Looking forward to Eileen back on Corrie ❤️"
Another said: "OMG @Sue_Cleaver looks absolutely amazing on #thismorning @thismorning"
A third commented: "Sue Cleaver is on This Morning and is looking fabulous! Looking forward to seeing Eileen back on Corrie soon, give her a big story please."
A fourth added: "@thismorning Sue Cleaver you look amazing 😍"