A man has been found guilty of the murder of Paulo Da Silva who died after being violently and fatally stabbed in Oldham.
A jury found Rudi Elton Viegas Cardoso, from Oldham. guilty of killing Paulo in what the Crown Prosecution Service (CPS) called a "vicious and violent attack".
Viegas Cardoso was sentenced to life imprisonment with a minimum of 24 years to be spent behind bars by the judge. The CPS and Greater Manchester Police (GMP) both said they hoped that bringing the man responsible for Paulo's killing to justice would provide some comfort for his family.
What happened to Paulo Da Silva?
The CPS said that Paulo was with his brother in the Kilombo restaurant on Union Street in Oldham on 28 May this year. At around 4am he went outside alone to smoke where he was approached by Viegas Cardoso.
Witnesses described a short conversation between the two men before Viegas Cardoso was seen to produce a large knife and stab 48-year-old Paulo repeatedly. Viegas Cardoso then left the area in his vehicle.
The prosecution's case in court was that the stabbing was a revenge attack following ongoing issues between the pair since April when an argument escalated into a fight and Viegas Cardoso received a cut to his eyebrow.
CCTV footage showed that around 4am on 28 May Cardoso briefly entered the Kilombo restaurant, before returning to his car where he retrieved a knife and donned a hooded top. He then stabbed Paulo several times in the upper chest area and left him bleeding profusely.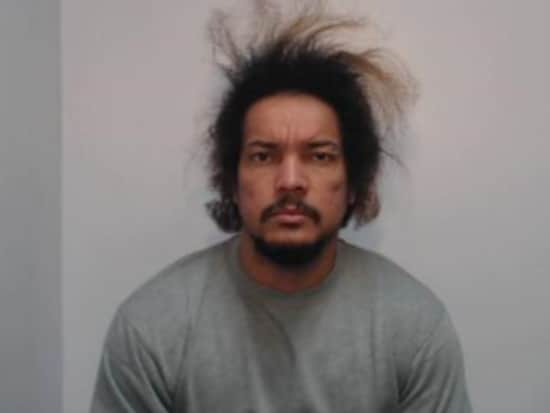 Despite the best efforts of paramedics at the scene and staff at the Royal Oldham Hospital, Paulo was pronounced dead on arrival at hospital at 5.30am the same day.
A pathologist confirmed that Paulo had four wounds in his upper chest, a wound in his neck and in his forearm, along with other minor injuries. The pathologist explained to the court that the main wound to the chest, which cut through a rib and penetrated the lung, would have required severe force being applied to inflict that severity of injury.
Viegas Cardoso was identified from CCTV footage and arrested in Ipswich in Suffolk the day after the killing. He made no comment in interview and went on to plead not guilty at court, claiming self-defence and diminished responsibility.
However, a jury found him guilty of murder. A judge sentenced him to life in prison and said he must serve at least 24 years in jail.
What has the Crown Prosecution Service said?
Darren Smith, senior crown prosecutor for the CPS North West, said: " Viegas Cardoso carried out a vicious and violent attack on Mr Da Silva, who had no chance to defend himself.
"Cardoso then attempted to disguise himself and left the Greater Manchester area in an attempt to evade arrest.
"The Crown Prosecution Service worked with Greater Manchester Police to build a strong case against him, including CCTV footage, phone location data and forensic evidence.
"Nothing can make up for the loss of Paulo Da Silva. I can only hope that his family and friends can find some comfort in knowing the man responsible has been brought to justice; my thoughts remain with them at this time."
What have the police said?
Detective Inspector Lee Shaw, of GMPs Major Incident Team, said: "This was a horrific attack on Mr Da Silva, resulting in him receiving seven stab wounds. The level of violence used by Viegas Cardoso shows that he is clearly a dangerous man and we are relieved that he has finally faced justice and will be spending a considerable amount of time in prison.
"This investigation was incredibly fast paced and our team of officers and staff leapt into action as soon as the incident occurred, and by utilising mobile phone tracking, we were able to quickly locate and detain Cardoso and bring him into custody.
"Our thoughts are very much with Mr Da Silva's family and friends and we hope that today's result brings some form of closure for them".