Only 3% of burglars were prosecuted in Greater Manchester last year, new figures reveal
The force says officers are being dispatched to every burglary and outcome figures are improving, but the Home Office data says the vast majority of investigations into break-ins are still being closed without anyone being brought to justice.
Watch more of our videos on Shots!
and live on Freeview channel 276
Visit Shots! now
Just 3.6% of burglary cases reported to Greater Manchester Police (GMP) in the space of a year ended with a suspect being brought to court, shocking data has found.
Analysis of Home Office statistics by the data team at our sister title NationalWorld found that of just over 18,000 burglaries investigated by the force in 2021-22 almost 14,000 of the probes were closed without a suspect being identified.
It comes as police forces are attempting to rebuild public confidence that crimes are being investigated, with the new commissioner of the Met Police in London recently announcing that officers will attend every burglary report that comes in.
GMP says that policy has been in force for just over a year and insisted it is beginning to show results.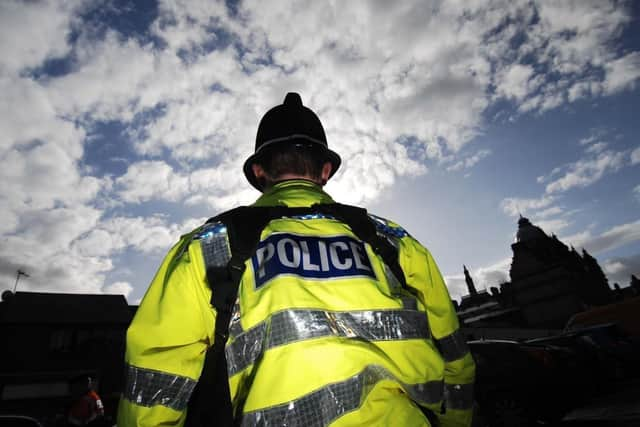 What does the data show for Greater Manchester?
The data comes from the Home Office and provides information about recorded crimes and their outcomes.
It shows that in 2021-22 GMP closed 18,221 investigations into burglaries from domestic properties across the city-region.
Of those, just 3.6% of the cases ended with a suspect being charged or summonsed to court or an offender asking for the break-in to be taken into consideration when they appeared in the dock.
There were 650 charges or summonses, while two cases were taken into consideration.
However, a massive 13,858 investigations were closed with no suspect being identified.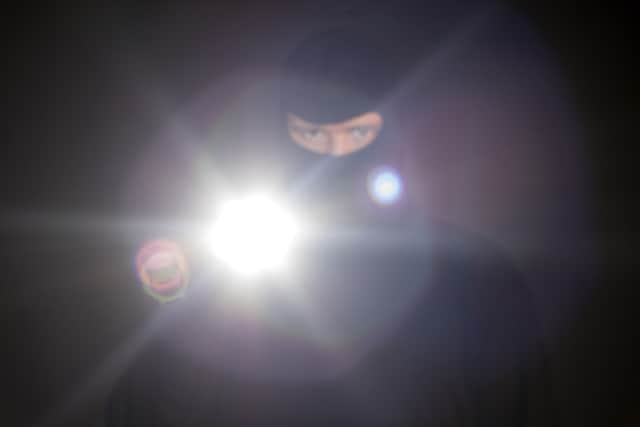 There were 1,270 cases where there were problems with the evidence even though a suspect had been framed and the burglary victim supported police action being taken.
But 2,338 cases did run into evidence difficulties and a lack of support for the case going further from the victim.
There were 35 cases where further investigation was deemed not to be in the public interest, 16 which were formally settled out of court and 22 which were informally settled without the courts becoming involved.
In addition there were 28 cases where prosecution was prevented or not thought to be in the public interest, and one where the responsibility for further investigation was transferred to another body.
In one case, an educational approach or intervention activity was deemed the best way of dealing with a burglary.
How does this compare to other police forces across the country?
The rate of 3.6% of burglary probes ending with someone being charged or ending up in the dock in court puts GMP below the England and Wales average of 5%.
Hampshire had the lowest charge rate, at 2.6%, four times lower than in Devon and Cornwall where it was 10.5%.
What did GMP say?
Chris Foster, GMP's lead superintendent for Operation Castle which works to improve crime outcomes for burglary cases, said: "We are aware of the impact burglary has on victims and are absolutely committed to fighting, preventing and reducing this type of crime which makes people feel unsafe in their own homes.
"In July 2021, we launched Operation Castle, which is dedicated to improving our response to and investigation of burglary, and sees an officer deployed to 100 per cent of burglaries with victim consent.
"Since then, burglary arrests have increased by more than 70% and the best performing of our 10 districts has arrested 200 suspects and secured 300 charges."
Police said anyone with information about this type of crime should contact them via the GMP website or 101. Information can also be shared anonymously through the independent charity Crimestoppers on 0800 555 111.
What has been said nationally about this issue?
In August the police watchdog ordered forces to improve their response to burglaries, thefts and robberies.
Her Majesty's Chief Inspector of Constabulary Andy Cooke said: "Burglary, robbery and theft are not minor crimes. They are crimes that strike at the heart of how safe people feel in their own homes or communities.
"The current low charge rates for these crimes are unacceptable and unsustainable – there needs to be a concerted drive to address this issue because it directly affects the public's confidence in the police's ability to keep them safe."
Mr Cooke said there was a "postcode lottery" across England and Wales, with some victims more likely than others to get a thorough investigation from their force.
He urged forces to go "back to basics", adding: "We found that from the moment a victim reports a crime until that case is finalised, forces are missing opportunities to gather vital evidence and bring offenders to justice.
"A lack of experienced officers means that too often, these crimes are being investigated poorly and are not adequately supervised – often because supervisors themselves are inexperienced and overstretched."