Oldham Council election results 2023: candidates and parties who won seats - full list
Here are the local election results for Oldham.
Watch more of our videos on Shots! 
and live on Freeview channel 276
Visit Shots! now
Labour have narrowly kept overall control of Oldham council following a nail-biting election battle but saw their third leader in three years ousted by an independent.
It was the first all-out election in the borough for nearly two decades where all 60 seats went to the ballot box, and Friday's count proved to be tense for all parties. In total Labour managed to secure 32 seats, but their majority has been slashed from five to just two, meaning the borough teeters on the verge of no overall control.
Leader Amanda Chadderton, who took up the reins just last May, was narrowly defeated in Royton South after coming 21 votes short of third place. She polled 923 votes, compared to first place winner and political newcomer, independent Maggie Hurley with 1,039.
It means the borough will now be looking for its fourth council leader since 2018, following the oustings of previous leaders Sean Fielding in 2021 and Arooj Shah last year. Ms Chadderton told the Local Democracy Reporting Service: "We've already lost two leaders in the past two years, it was always going to be hard.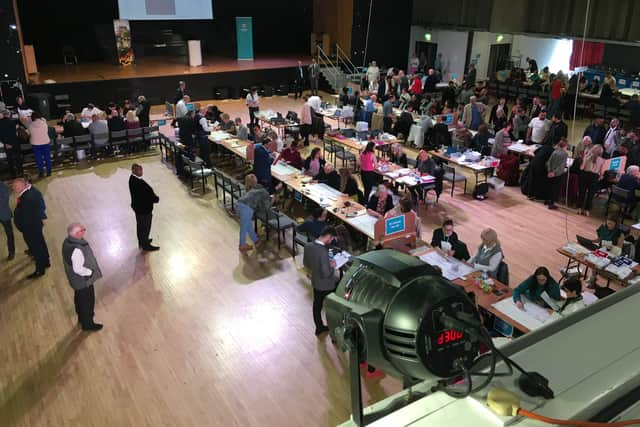 "It becomes such a highly personalised targeted campaign that revolves solely around me. When I became leader 12 months ago it was about trying to put some stability back in the town, but it was always going to be an uphill battle. In Oldham it's become so toxic over the past few years and that is the reason that I'm the third leader that has lost, and why we do lose seats."
In contrast with the bruising results for Tories elsewhere in England, in Oldham the Conservatives bolstered their support to become the official largest opposition party – winning all three Hollinwood seats from Labour in a shock swing. They also gained another seat in Royton North from Labour to turn the ward wholly blue.
Alternatives to Labour also found success in Shaw ward, with Marc Hince's 998 votes pushing long-serving Liberal Democrat councillor Chris Gloster out of a seat in the council chamber.
The fractured Failsworth Independent Party (FIP) secured a return of all of its three members in Failsworth East. But it was a mixed picture for candidates who had served as FIP councillors in Failsworth West but now stood as independents. Mark Wilkinson, who helped found the party, came in fifth and lost his council seat to Labour. However fellow ward colleague Sandra Ball was re-elected under her new independent status.
The Liberal Democrats managed to pick up seats from the Tories in Saddleworth North and Saddleworth South wards, swelling their ranks to ten councillors, with former councillor Garth Harkness making a return to their benches, as well as newcomer Helen Bishop.
Sam Al-Hamdani, who was comfortably re-elected for the Lib Dems in Saddleworth West and Lees said the results for his party had been 'mixed', and there was sadness in the group at the loss of Lib Dem veteran Chris Gloster in Shaw ward.
"We knew there would be some good results for us and there were, to gain two seats in Saddleworth is a real positive and that used to be somewhere where we were really strong and that shows we're coming back," he added.
"But you're always sad to lose a colleague and someone who was a really hard-working and good councillor. We knew we were going to have to fight hard. We have gained overall so it is a positive outcome."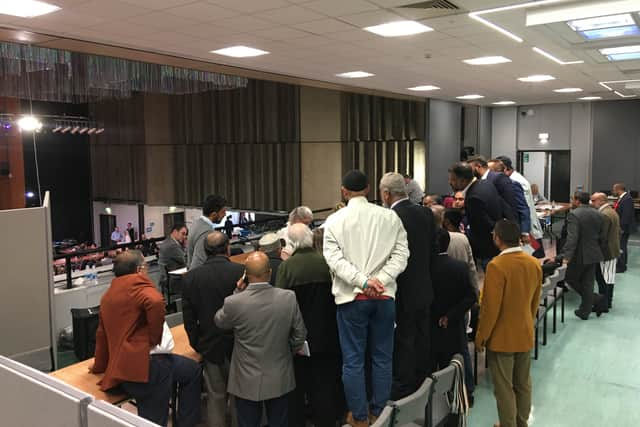 The all-out election also saw the comeback to political office of Arooj Shah, who was elected as a Labour councillor in St Mary's ward with a huge 2,743 votes. And it's understood she may be in the frame as a leadership contender at Labour's annual general meeting next week.
With more than 200 candidates standing across the borough, it was a hotly contested election with a record 17 candidates standing for three councillor roles in Coldhurst ward.
In Werneth ward, Nyla Ibrahim became the first woman to be elected to represent residents since the mid 1970s. Labour campaigners said her standing had encouraged more women in the community to vote, contributing to a high turnout of 54.3 pc.
Concerns about the impact of new voter ID requirements on turnout were countered by a strong turnout across the borough, 35.1 pc compared to 32.9 pc in 2022. Coun Sam Al-Hamdani said they had anticipated some 'odd results' from the election but was still taken by surprise by some of the winning candidates.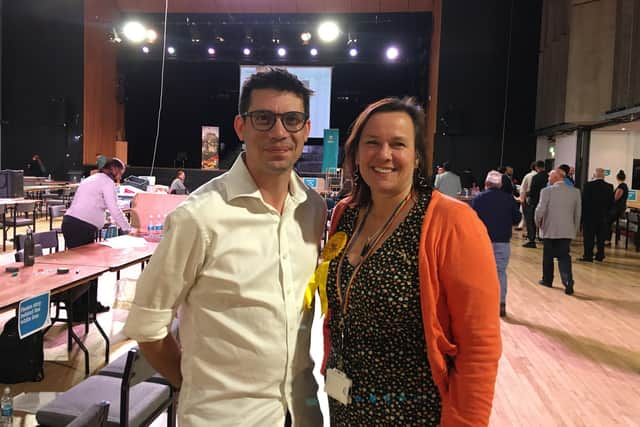 "I don't think anyone was expecting all three Hollinwood seats to switch," he added. "So that was the oddest one. Overall it's close to what we thought would happen. Hollinwood in the past has not been held by Labour so it has been a swing seat before but I was not expecting it to go to three.
"I think there is always going to be a ward in Oldham that will give you a totally unexpected result. You do get these real big changes that don't relate to national trends. Manchester tries to claim it, but Oldham – we do things differently here."
The make-up of the town hall is now 32 Labour members, 11 Conservatives, ten Liberal Democrats, three Failsworth Independent Party members and four independents.