Northern Care Alliance: CQC says major hospital trust in Greater Manchester requires improvement
It is the first time the trust has been inspected since it was formed in 2021 when Salford Royal NHS Foundation Trust acquired Pennine Acute Hospitals NHS Foundation Trust.
Watch more of our videos on Shots!
and live on Freeview channel 276
Visit Shots! now
A major NHS hospital trust in Greater Manchester has been told it requires improvement following its first inspection by a watchdog.
The inspection was the first to be carried out by the CQC since the trust's formation and inspectors looked at services at its four hospitals across the city-region. The watchdog expressed concerns about leadership at the trust, with some staff saying they did not find it possible to raise concerns, and there were also issues around inconsistencies with clinical practice (some of which did not follow what is currently classed as best practice) and the accuracy of data being collected.
The trust says it fully accepts the CQC's verdict and acknowledges that improvements it has tried to make so far have not been enough.
What did the CQC inspect at the Northern Care Alliance?
The CQC carried out an unannounced inspection of the trust in August and September 2022. The focus was on how well-led the trust was overall, while inspectors also looked at some of the services being carried out at its four hospitals – Salford Royal Hospital, the Royal Oldham Hospital, Fairfield General Hospital and Rochdale Infirmary.
The inspectors looked at the urgent and emergency care, medical care and surgery at Salford Royal and the Royal Oldham Hospital as well as the urgent and emergency care and medical care at Fairfield General Hospital, which is in Bury. The watchdog also inspected the maternity services at the hospital in Oldham and at Rochdale Infirmary.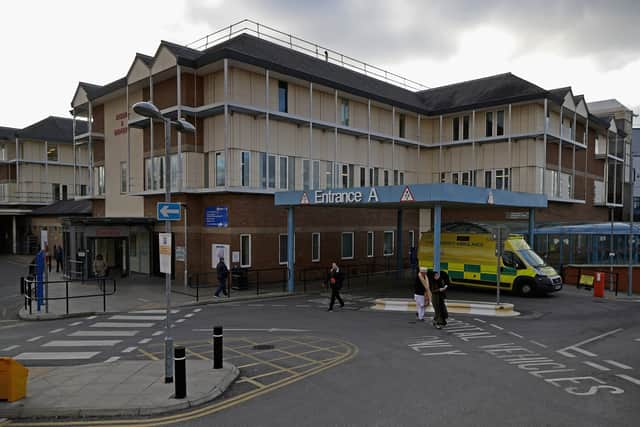 What did the CQC find?
Overall, the CQC has given the Northern Care Alliance a rating of 'requires improvement'. The trust was judged to need improvements on being safe, effective, responsive and well-led. It has been rated 'good' for being caring.
It found that while the leadership team was skilled and experienced enough to run the service and most understood the priorities and issues facing the trust, there were different levels of understanding of what would drive change and what the priorities expressed by their colleagues in executive positions were. Governance processes were not consistent and efffective throughout the service.
The CQC also found differences and inconsistencies in clinical practice and policies across the trust, and this did not always reflect the guidelines on best practice. However, most of the leaders the CQC spoke to were clear that this needed reviewing to ensure they were fit for purpose.
Some staff also told the inspectors they had reservations about raising concerns, while others said they did not always feel listened to.
The CQC also found issues with data collection, with some staff feeling some of the figures were inaccurate. Staff also had issues finding data in accessible formats which would help them understand performance and make decisions and improvements when they needed it.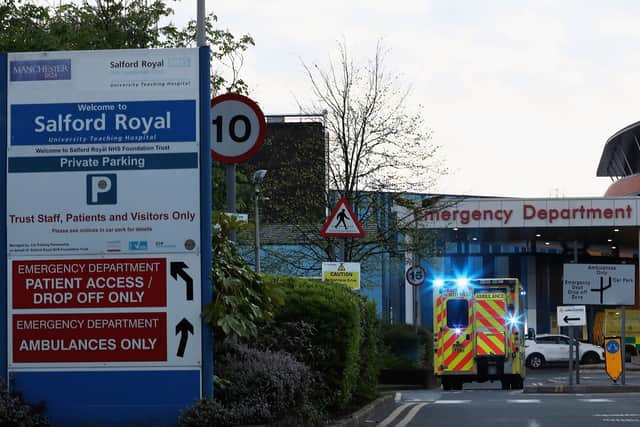 However, the watchdog also found the trust does have a clear vision for what it wants to achieve and a strategy to do it. This focuses on ensuring services are sustainable and aligned to local plans for healthcare. Most people at the trust understand the plans and how to apply them whle monitoring progress.
The CQC also found the staff were all committed to learning and improving services, and the CQC praised the way this was done and the skills of the employees to develop this. Innovation and participation in research is encouraged and there are various improvement projects at a range of stages under way across the trust.
The watchdog also said that patients and their families were able to raise issues they had without concerns or fear.
What has the CQC said?
Karen Knapton, CQC head of hospital inspection, said: "When we visited Northern Care Alliance, we found staff working incredibly hard under pressure to deliver the best possible care to patients.
"During our inspection, we found there had been positive changes in the leadership team since the acquisition, and new leaders, led by the chief executive, had already identified issues and started to make improvements. Their initial focus was on maternity services, patient safety, waiting times and addressing health inequalities. These improvements weren't fully embedded at the time of our inspection.
"It was clear that leaders didn't always actively and openly engage with patients and staff to plan and manage services, although plans were in place to improve this. However, it was reassuring that the trust engaged well with external stakeholders and local partners to help improve services for patients.
"Additionally, the trust reported and investigated complaints and incidents. However, these weren't always completed in a timely manner, and learning wasn't always shared with relevant departments across the trust.
"Our inspectors found staff didn't always feel respected, supported and valued. However, they remained focused on the needs of patients receiving care.
"Leaders have started to make changes to improve patient care and know what further improvements are needed. We will return to check on progress to ensure these are embedded and sustained across the trust."
What has the trust said?
Dr Owen Williams, Northern Care Alliance chief executive, said: "The care and safety of patients and the wellbeing of our colleagues remain central to what we are about and we are determined to work together to get better results for the people we serve.
"We fully accept the CQC's judgement and their recommended areas for improvement and as the CQC have acknowledged, some improvements are already being made but they do not go far enough at this moment in time.
"I am pleased that the inspectors recognised what I have found out to be true in my first year as CEO, which is that many colleagues are totally caring and are working incredibly hard under a level of pressure the likes of which many of us have not experienced before.
"There is a lot of work to do but our patients can be assured that their safe care and treatment is of utmost importance to us and, on behalf of all my colleagues at the NCA, I would like to thank them for their understanding and support as we work very hard to turn this around."