A new institution which hopes to raise awareness of the laws around strangulation and its risks while also improving care and support for victims has launched in Manchester.
The Institute for Addressing Strangulation brings together experts including those who work with people who have experienced domestic abuse and sexual violence and medical and legal professionals.
It has set itself a number of goals including influencing policy on dealing with non-fatal strangulation, improving knowledge of just how dangerous it can be as well as a red flag for further and more serious offending and ensure that more research and data is done to help those trying to change things for victims.
The organisation held its launch event at the Midland Hotel and has already put on its first training day for medical professionals which saw scores of people working in health learning more about how to best care for and support those who have been victims of non-fatal strangulation or suffocation.
What is the Institute for Addressing Strangulation?
The organisation, which includes solicitors, judges, members of survivors-led charity Stand Up To Domestic Abuse, forensic clinicians such as clinical director at Saint Mary's Dr Catherine White and members of organisations which work with and support victims of domestic abuse, hopes to establish best practices for supporting victims of this offence and ultimately to reduce the frequency with which it happens. It is working in partnership with Bangor University in North Wales and domestic abuse charity SafeLives.
Its work will include training professionals who work with domestic abuse or sexual violence victims to recognise the signs of strangulation and suffocation and know how to support them, ensuring people are aware of what the law is and raise awareness of just how dangerous non-fatal strangulation or suffocation can be.
IFAS shared some shocking statistics as it launched, including one that said one in four women accessing community and refuge services reported having experienced strangulation or suffocation. There are thought to be around 20,000 people who experience some form of strangulation or suffocation in the UK each year.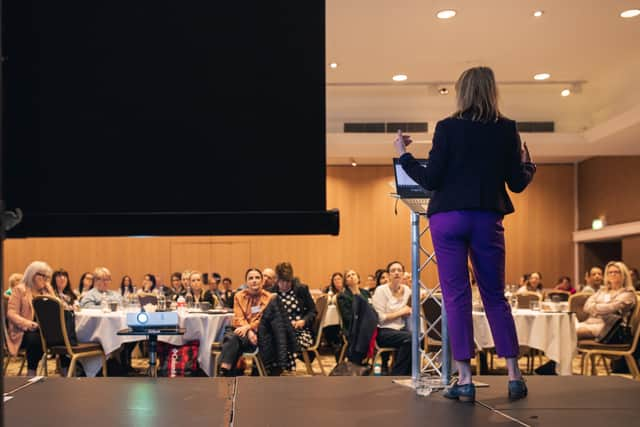 The organisation also wants to raise awareness of how often strangulation or suffocation results in death and the apparent correlation between offenders carrying out this offence and then going on to commit further and more serious crimes, including killing.
IFAS says that between April 2010 and March 2010 18% of female homicide victims in England and Wales were killed by strangulation or suffocation and in the decade up to March 2020 it was the second most common cause of death among women killed by men.
The Femicide Census 2020 found 22% of cases in which women were killed involved strangulation or asphyxiation, while a quarter of domestic homicides looked at by the Domestic Homicide Review (DHR) process were caused by strangulation between October 2019 and October 2020.
The organisation says homicide reviews have also found that victims of non-fatal strangulation are seven times more likely to then lose their lives at another's hands at a later date.
What has been said about the institute's launch?
IFAS CEO Bernie Ryan said: "We need to increase public awareness and awareness across the agencies that deal with victims of domestic abuse and sexual violence about recognising the risks and dangers associated with strangulation. We're also looking at how data is collected on how victims present, whether that's in hospital, to the police or to domestic abuse or sexual violence services, how risk assessments are conducted, and for the criminal justice agencies to understand the seriousness of this.
"I don't think victims themselves understand the medical risks associated with strangulation. Often when they present it gets minimised. We want to make sure all professionals understand what they can do and how they can respond to victims. We don't know how many victims of non-fatal strangulation there are. One reason for the institute is to look at the prevalence of it.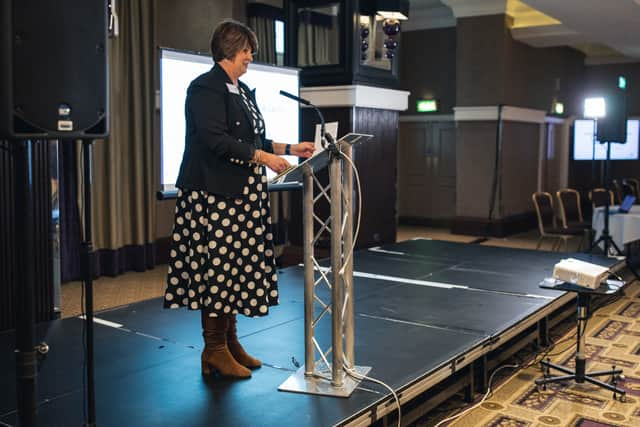 "Victims are more likely to become a victim of domestic homicide. It's about escalating behaviours. If offenders get away with one sort of violence they continue to perpetrate it. Strangulation is a crime of power and control, like other abuse situations. It quite literally has the effect of silencing the victim.
"Ultimately we want to see a reduction in cases but I think what we will see first is public awareness growing and an increase in reporting. We want to make sure that when that happens, regardless of which agency, service or professional a victim contacts, they receive an appropriate response."
She said: "The inclusion of non-fatal strangulation as a specific offence was an important achievement and down to the hard work of dedicated campaigners.
"The launch of the Institute For Addressing Strangulation is vital in supporting agencies to respond to this crime, bring perpetrators to justice and protect victims, and I was honoured to be part of its launch."