A new convenience store in south Manchester will be allowed to sell alcohol despite objections from local residents who say their neighbourhood has become a 'drunken, drugged up conurbation' with a 24/7 party atmosphere. Kwik E Mart in Fallowfield, which opened at a former kebab shop in Wilmslow Road last year, has been granted an alcohol licence by Manchester city council.
The shop, which is set to be rebranded as a Go Local, has been opening until 3am so far, but will now have to shut at midnight, selling alcohol until it closes.
Residents told councillors at a licensing panel meeting that the Fallowfield Brow area, which is densely populated with students, has become a 'giant noise fest'. The estate opposite the University of Manchester's student halls of residents Owens Park is littered with broken glass and vomit, the residents said.
Nick Roberts, who lives in Landcross Road, described the area as a 'party-club-fested, drunken, drugged up conurbation' that is 'fit for no human life or existence'. Reacting to the news that the alcohol licence has been granted, he said the Go Local store will only add to the issues experienced in the area.
He said: "It beggars belief that this licence application has been granted. Just another cynical, uncaring, feckless outfit, quick to exploit the get down 24/7 party/club zombie liquor saturated wallets and purses that totter around the M14 streets feeding off this toxic malaise."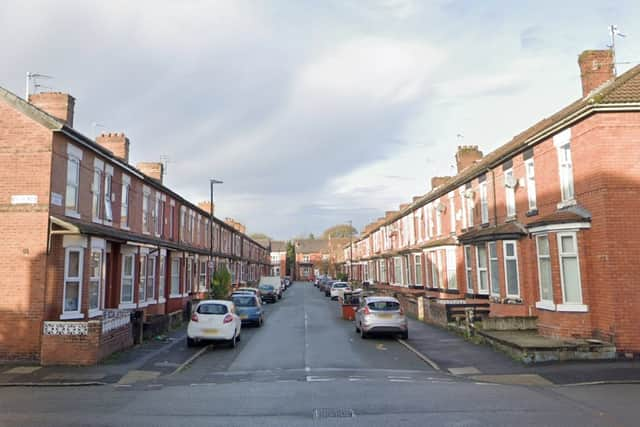 Representing the premises at the licensing hearing last week, Sarah Clover refuted claims that the new convenience store is a 'cynical outfit'. The barrister said she understands the residents' concerns, but argued that refusing the national brand's new store an alcohol licence would not help.
She said: "I hear the problems. I'm not arguing with the problems, but I'm here to say that refusing a Go Local franchise is not the solution to the problem."
The local authority has previously aimed to address issues in the area by only allowing new late night premises licences to be granted in the neighbourhood in 'exceptional circumstances'. This policy was extended in 2013 to include the Fallowfield Campus where student halls of residence Owens Park is located.
However, the licensing panel was told at the start of the hearing on Monday (January 30) that the cumulative impact policy is now out of date. A full review of the policy is set to be presented to the licensing committee in early March.
Manchester city council confirmed the licence was granted on Monday (February 6). Licensing Matters, which has been representing the premises, has said that the applicant does not wish to respond further to the residents' comments.