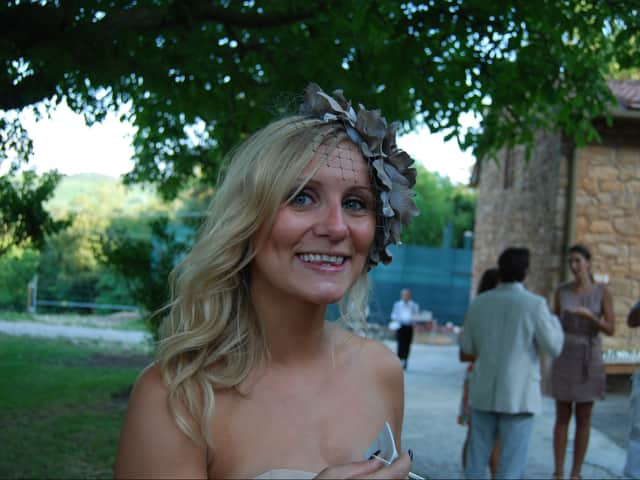 A Manchester University graduate who died suddenly from a brain haemorrhage is being remembered 10 years on from her death.
Natalie Moss was just 26 when she died in 2012.
Her devastated family set up the Natalie Kate Moss Trust to fund ground-breaking research into brain haemorrhages and has teamed up with the University of Manchester.
Now it is marking the anniversary of her death with a new fund-raising challenge.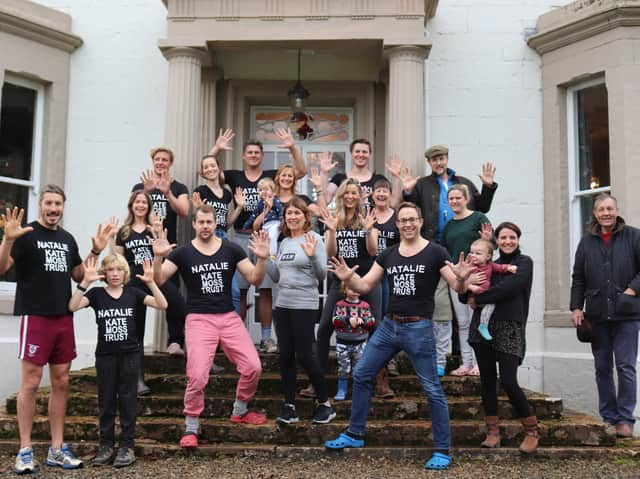 What happened to Natalie?
Natalie studied textile design and design management at the University of Manchester between 2004 and 2008.
However, she died from a brain aneurism in 2012, aged just 26.
Natalie, from Parbold in Lancashire, was working as a brand manager for Karen Millen at the time of her death.
What is the Trust's anniversary fund-raiser?
It is based around committing to something, donating money and nominating others to do the same thing, all involving the number 10.
Participants are being asked to commit to running 10km, walking 10,000 steps or swimming 10 lengths of your local pool.
They then donate £10 by texting NKMT10 to 70191.
Then they have to nominate 10 other people to join in and share it on social media.
What is the challenge raising money for?
The Trust was founded by Natalie's grieving family in an attempt to create something positive out of the tragedy.
It supports ground-breaking research into the prevention and treatment of brain haemorrhages to stop more families going through similar heart-breaking ordeals.
The charity, which has a base in Leigh in Greater Manchester, has teamed up with the University of Manchester, which Natalie attended as a student, to support its innovative research into strokes.
Last year it committed to raising £300,000 for the university to fund the salary and running costs of a post PhD research fellow within the stroke research team.
What has the Trust said about the 10-year anniversary?
Natalie's family said that while it is marking a very sad milestone of a decade since Natalie's untimely death it is also a year to reflect on what it has achieved and reiterate its commitment to raising money to prevent other people going through similar experiences.
Natalie's sister and co-founder of the Natalie Kate Moss Trust, Fiona Moss, said: "Ten years ago we were left utterly devastated by Natalie's sudden and tragic death but we turned our grief and pain in to something really positive in her memory.
"We are really proud of everything that we have achieved in the last 10 years through the Trust but we still have a long way to go to achieve our ultimate goal of finding new treatments and even helping to prevent strokes and brain haemorrhages in the future.
"We are very proud to work with the stroke research team at the University of Manchester and to be able to pledge our commitment to them in Natalie's memory.
"The 10th anniversary of the Trust will be a very poignant year for us as a family but it's also a milestone when we want to celebrate everything that has been achieved so far and everything that we have planned for the future.
"We have lots of exciting events coming up this year to mark the anniversary and we hope that our 10-10-10 challenge will inspire more people to get involved."
What has the Trust said about the fund-raising challenge?
Fiona said: "There are a whole host of scientifically proven benefits to taking on a challenge like this, from giving back to society, reducing stress, improving your physical and mental health, meeting new people and making a difference to future generations.
"And that's just the benefits that you will experience, the benefits to us, as a charity, are huge!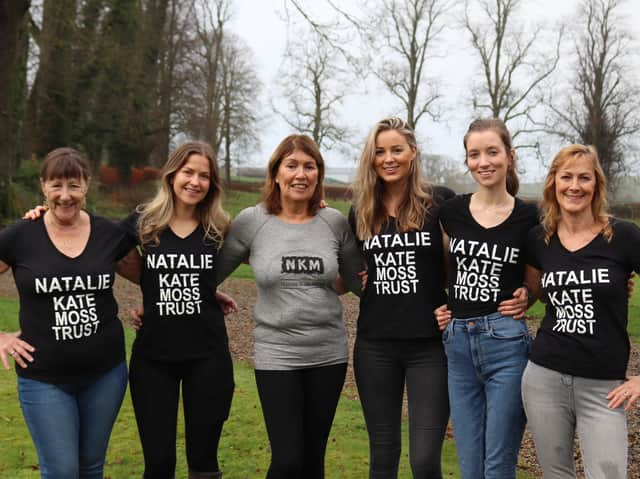 "By supporting the 10-10-10 Challenge, it will allow us to continue to support the research into brain haemorrhage and stroke being undertaken by the University of Manchester and the Geoffrey Jefferson Brain Research Centre.
"Last year, we committed to raising £300,00 and this challenge is one of the fantastic ways you can help us to reach this target.