Monkeypox: How to get a vaccine ahead of Manchester Pride, safety advice and latest local case numbers
Another vaccine clinic is taking place this weekend and Manchester's public health boss is urging people to familiarise themselves with the symptoms and know what to do if they catch the virus.
Watch more of our videos on Shots!
and live on Freeview channel 276
Visit Shots! now
Public health bosses have been giving out advice on how to avoid catching and spreading monkeypox as Greater Manchester celebrates Pride.
Pride events celebrating diversity, tolerance and LGBTQ+ communities and people are happening across the city-region, with Manchester Pride taking place on the August bank holiday weekend.
While anyone can catch monkeypox, the vast majority of cases currently involve men who have sex with other men.
Health chiefs in Greater Manchester have therefore issued new advice to ensure people minimise their chances of catching monkeypox during Pride and know what to do if they get it, as well as revealing details of where people can get a vaccination this weekend.
ManchesterWorld has also taken a look at the latest data on monkeypox cases.
What is the Pride advice related to monkeypox that has been given?
While anyone can get monkeypox, the majority of cases identified in the UK are among gay, bisexual, and men who have sex with men, with the infection being passed on mainly through close contact, including sexual contact, between people.
This includes any close physical contact with monkeypox blisters or scabs (including during sexual contact, kissing, cuddling, or holding hands), touching clothing, bedding or towels used by someone with monkeypox, or coming into contact with the coughs or sneezes of a person with monkeypox when they're close to you.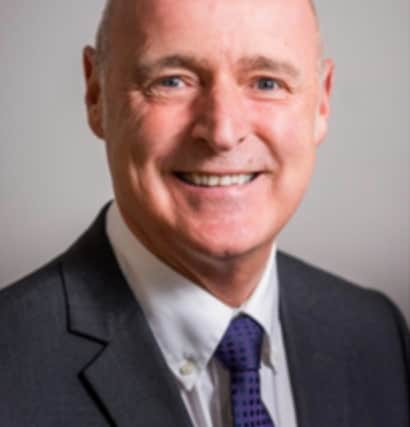 David Regan, director of public health for Manchester, speaking on behalf of the 10 Greater Manchester directors of public health, said: "Whilst the risk of monkeypox remains l, we are still seeing cases across Greater Manchester, mainly in Manchester and Salford.
"We are encouraging people to familiarise themselves with symptoms. If you have been in contact with someone who has monkeypox, or you think you have symptoms of monkeypox such as a rash with blisters, and have aches, a fever and swollen glands, you should contact your usual sexual health clinic or NHS 111 for a confidential conversation.
"Everyone deserves to have a safe and fun Pride, so before attending any group events including bars, clubs and outside events, people should check themselves for monkeypox symptoms, including rashes and blisters.
"If you have monkeypox symptoms, even just one spot, please stay at home and avoid close contact with other people until you've been given advice by a healthcare professional.
"It can take up to three weeks for symptoms to appear after being in contact with someone with monkeypox, so stay alert for symptoms after you have intimate, sexual contact including kissing. If you're hooking up with someone new, get each other's details."
What is happening with vaccinations?
Nationally there is still a limited supply of vaccinations which will be effective against monkeypox, so sexual health services across Greater Manchester are currently contacting people who are at highest risk to offer them an opportunity to get vaccinated.
People who are eligible for a vaccine have been invited by phone call or text message to book an appointment or attend an invite-only walk-in clinic on a specific day to receive a vaccine.
Clinics are being held across Greater Manchester with a range of venues, dates, and times to encourage uptake, and public health bosses say nearly 1,000 vaccinations have been given in the city-region so far.
Following an event held last weekend, another vaccination clinic is being held at the Vaccination Hub on Hathersage Road in Manchester on Sunday (20 August), beginning at 9am.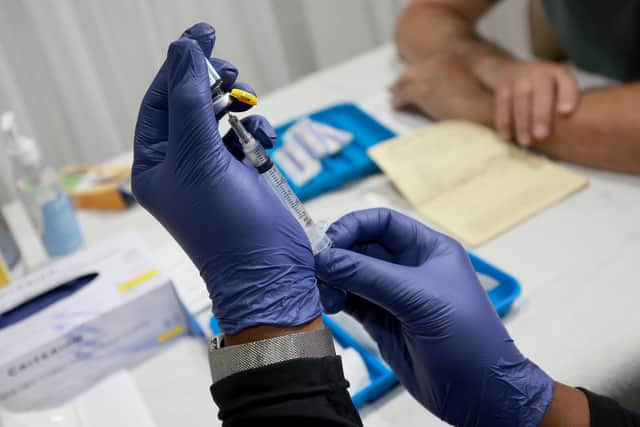 This will be for people who are eligible for the vaccine and have used any of the following sexual health services in Greater Manchester:
Bolton Centre for Sexual and Reproductive Health and Shine Sexual Health Service (Salford),
Nye Bevan House, Croft Shifa Health Centre, Middleton Health Centre and Heywood Clinic,
Oldham Integrated Care Centre, Glodwick Primary Care Centre, Royton Health and Wellbeing Centre, Failsworth Primary Care Centre,
Bury Townside Primary Care Centre and Radcliffe Primary Care Centre,
The Choices Centre (Stockport) and The Orange Rooms (Tameside),
The Hathersage Centre, North Manchester General Hospital, Withington Community Hospital, or the Trafford Sexual Health Service (Trafford and Urmston clinics),
Spectrum Community Health CIC (Wigan),
Health bosses say more than 1,500 people in Greater Manchester have been vaccinated against monkeypox so far, with almost 800 people attending the two weekend clinics run so far and sexual health providers fully booked with people getting their jabs, with more appointments booked next week.
They also acknowledged that there has been some frustration that the limited availability of the modified smallpox vaccine means that not everyone who would like to receive a jab has so far been able to get one.
Jane Pilkington, director of population health for NHS Greater Manchester Integrated Care, said: "We're really pleased to offer another weekend clinic for people most at risk of getting monkeypox.
"We recognise people's frustrations at the limited vaccine supply available and want to reassure people that we are doing all we can to afford as many people as possible protection.
"We are expecting to receive more vaccines in late September and will contact people eligible and keep the public informed in due course.
"Thank you to our partners in health and care, and across the voluntary sector for once again pulling out all the stops and going the extra mile to boost vaccinations and share important information with people at risk."
Dr Chris Ward, consultant in sexual health and HIV at Manchester University NHS Foundation Trust, said: "We know demand is high and people are keen to get a jab so it's great news that another vaccination clinic for people most at risk of monkeypox across Greater Manchester is taking place this weekend.
"We're expecting to vaccinate up to 400 people on Saturday and would encourage people to come prepared for the weather, sun or rain with hats, umbrellas and water.
"Please remember, that as with any vaccine, it won't give 100% protection, and won't be effective straight away, so stay alert for symptoms and call NHS 111 or a local sexual health clinic if you have signs of monkeypox, even if it's just one spot.
"Remember that there are lots of other reasons that people may have rashes and spots, so please be supportive of others and be kind."
What does the latest data on case numbers show?
Data from the UK Health Security Agency (UKHSA) analysed by the data team at our sister title NationalWorld shows how many monkeypox cases have been confirmed or are highly probable in Greater Manchester's 10 local authorities as of 8 August.
Manchester has the second-highest figure outside of London with 51, followed by Salford with 26.
There were seven in Trafford, six in Bury and fewer than five in the other boroughs of the city-region.
There were 161 confirmed or probable cases in the North West, the third-highest regional figure in England behind London and the South East.
The UKHSA said the latest data suggests that while cases are still going up, the rate at which the outbreak is growing does seem to be slowing down.