An NHS diabetes practitioner has been crowned Miss Manchester 22 - and a number of other pageant competitors from Greater Manchester are still harbouring hopes of joining her in the Miss England final.
Rennae Chapman, 26, was named the winner following head-to-head interviews and photoshoots at the luxury Flawless Photography Studios in the Northern Quarter.
The announcement turned out to be an ideal birthday present for Rennae, who wants to use her new public platform to raise awareness of diabetes and health and is also related to Jamaican global reggae icon Bob Marley.
Her fellow competitors from the Miss Manchester final, along with pageant models from the city-region taking part in the Cheshire and Lancashire categories, will now go on to a semi-final in London.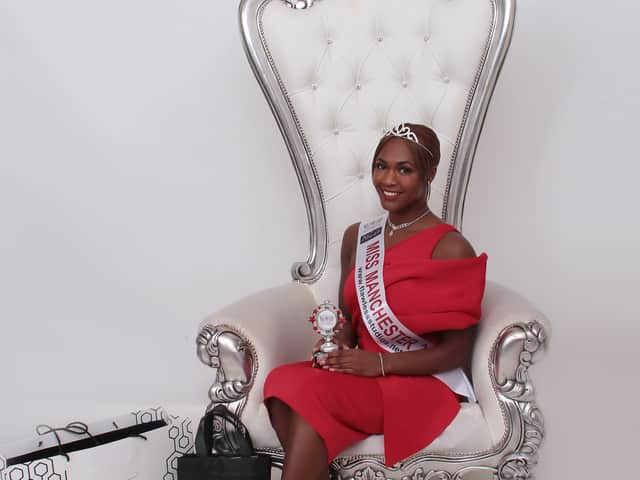 Who is Miss Manchester 22?
Miss Manchester 22 is Rennae Chapman, who works for the health service and says she hopes to use getting to the Miss England final to raise awareness about diabetes.
She spoke about wanting to promote healthy eating, especially among children, helping to tackle obesity and increasing the amount of exercise young people get to do.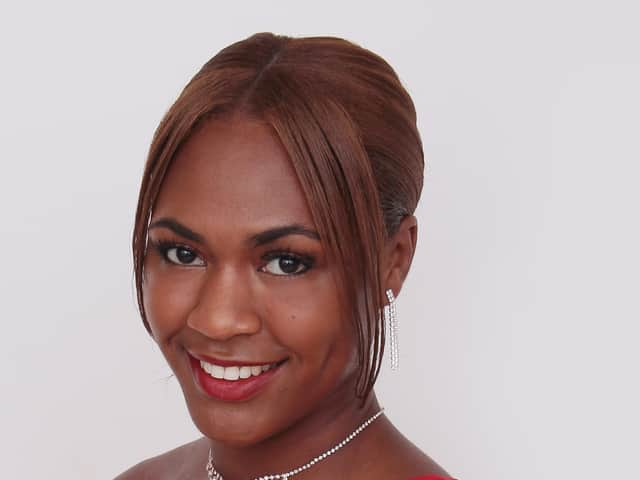 Miss Manchester was Rennae's first beauty pageant and she said she hopes her success encourages girls to be comfortable with who they are, both physically and mentally.
Rennae also has famous musical roots as she said she is related to Bob Marley, Jamaica's most famous musical export, with her father being a cousin of the world-renowned reggae singer.
Rennae beat Anita Saha and Olivia Warner to the title of Miss Manchester 22 and will go on to compete at the Miss England Final at the Heart of England Conference and Event Centre in October.
Other Greater Manchester competitors are still in the hunt
However, the dream of being crowned Miss England is not over yet for Manchester duo Olivia and Anita as they will now take part in the semi final in London on 22 August.
Anita, 21, recently graduated with a degree in biomedical science and is preparing to do a Master's to help her pursue a career in medical research and development. She is also aiming to raise funds for the Beauty with a Purpose charity which provides food and education for underprivileged children.
And they will not be the only ones from Greater Manchester hoping to make it through to the final 40 in October.
Also battling it out will be Sameen Saleemi and Aminata Sow from Bolton, who were in the final three of the Miss Lancashire competition. Aminata, 25, works as a graduate advisor and is also a refugee who lives with her eight siblings.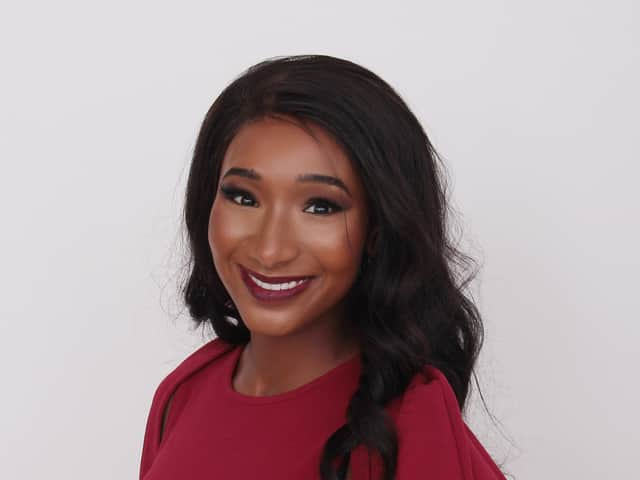 Sameen, 20, is a student ambassador for Look Fantastic and was one of 15 pupils in her secondary school who were placed in a group for academically gifted and talented teenagers.
Demi Nicole Lanigan, from Stockport, will also be in the semi final after she made it to the final three of Miss Cheshire.
What else has been said about the competition?
The top three contestants from each geographical area were chosen for the regional finals after a series of photoshoots at a make-over and photography studio over a period of three months.
The judging panel included Julie Salter, the marketing manager from Flawless Studios, Beautiful Brows brand manager Erin Rattigan and Natasha Hemmings, who won Miss England 2015 after representing Cheshire.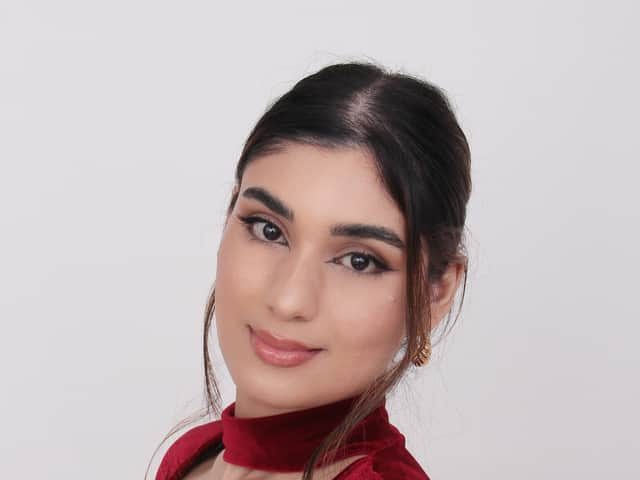 Erin said: "The day was a massive success from start to finish. It was lovely to see so many strong women, who have brains, inner beauty and who were so passionate about their careers, charity work and staying on trend all at the same time."
Angie Beasley, director of Miss England and organiser of the heat, said "The North West has a pretty good track record in the Miss England contest. In 2015 Natasha Hemmings first won Miss Cheshire then Miss England. In 2016 Elizabeth Grant from Preston went all the way to Miss World in the USA after representing Preston and winning Miss England 2016."