A trial allowing dogs on Manchester's trams may be run this year by Metrolink.
For the first time in their 30 year history, the city's trams could become canine-friendly, allowing passengers to bring their four-legged-companions onboard in a pilot project.
A spokesperson for Transport for Greater Manchester confirmed that the trial should take place later in 2022.
​​Danny Vaughan, TfGM's head of Metrolink, said: "A pilot scheme allowing non-assistance dogs on Metrolink was a manifesto commitment made by Greater Manchester Mayor Andy Burnham, and we are currently working with the mayor's office to explore the possibility of running a pilot scheme on the tram network later this year.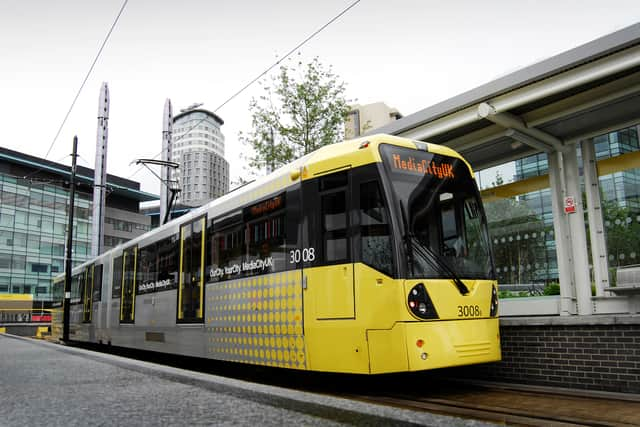 "The details of the pilot, such as when it will take place and for how long, have yet to be confirmed, but further information will be released when these details have been finalised."
Previously only assistance dogs have been allowed on the Metrolink although all dogs can be taken on trains and buses in the area.
We asked people in Manchester for their thoughts on the trial.
What do passengers think?
One passenger, Bethany, said: "It would be great if dogs were allowed on trams because it's the only transport they're not allowed on so it seems a bit strange."
When asked whether she already knew about the rules in place for dogs she said: "I only know because I've tried to get my dog on a tram before and she's not been allowed on.
"We were on the platform and were advised that she wasn't allowed on before buying a ticket."
Helen Birkmyre said she recently bought a ticket for her dog to ride the bus here in Manchester and it cost £1 for her pet.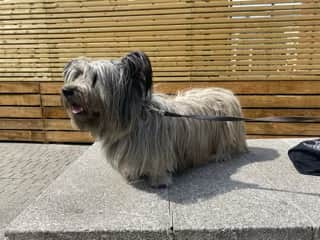 She said: "We were on a bus recently and I'd been given a bus ticket for the dog. Where we lived before in Brighton we didn't have to pay to take dogs on buses, but I thought it was good as long as she got a seat.
"She loves transport. She loves buses and trains. She hasn't tried the tram yet but I'm pretty sure she'd love the tram as well."
Others suggested that dogs should not be an issue onboard the trams if they are not causing disruption.
Bill told us: "Dogs should be allowed on the tram and as long as they're under control it is fine by me."
Elizabeth Bailey added: "If the dog's well-behaved it doesn't really matter does it. I think a dog is a comfort so I don't have a problem."