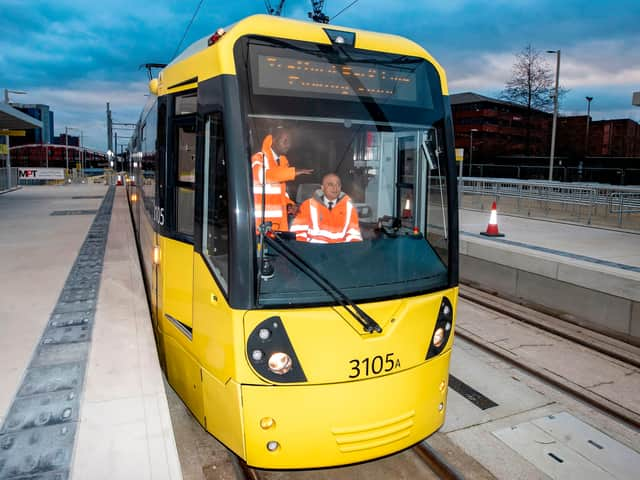 Metrolink bosses have vowed back-up plans are in place to prevent this weekend's Manchester Marathon being seriously disrupted by a tram strike.
More than 300 drivers and supervisors are set to walk out on Sunday 10 October, when thousands of runners are due to pound the city's streets along the 26.2 mile route.
The operator of the tram system has expressed disappointment the strike is going ahead but said it is doing everything it can to get as many people as possible to where they need to be this weekend.
Industrial action, which had previously been suspended, is back on after members of the trade union Unite rejected a pay offer which had been made.
When is the strike and why is it happening?
The one-day strike will happen on Sunday 10 October, the day of the Manchester Marathon.
Marathon participants and spectators were originally being advised to get to the event on the tram if possible, because there will be a lot of road closures along the route.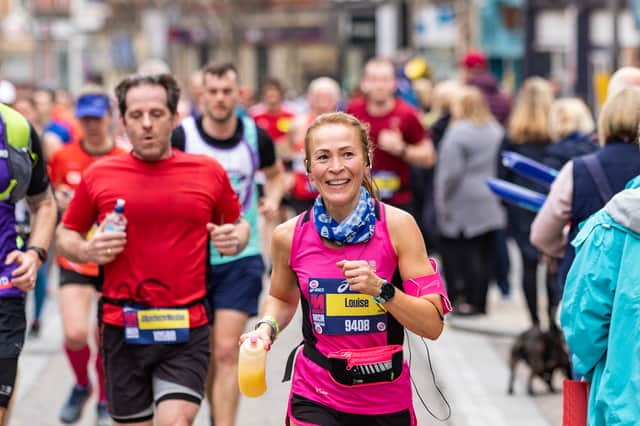 However, Unite is locked in dispute with the tram system's operator Keolis/Amey over pay.
Industrial action was initially threatened on the day of the marathon, among several others, after drivers and supervisors were offered one per cent over 15 months, which Unite furiously said was effectively a real-terms pay cut.
An improved offer was made and the strikes were suspended, with two days of walk-outs in September which would have affected the Great Manchester Run and a Manchester United home match not happening.
But this offer has now been rejected by the trade union members, despite Unite recommending they accept it, and further talks on Thursday 30 September with Keolis/Amey produced no results.
That means the walk-out on marathon day is now back on.
What have Metrolink bosses said today?
Keolis/Amey has urged residents not to worry about potential disruption to public transport if they are going to the marathon on Sunday.
It also expressed disappointment that contingency plans were having to be made and urged Unite to bring the dispute to an end.
Guillaume Chanussot, Keolis/Amey's managing director, said: "I would like to apologise to customers and Manchester Marathon runners in advance for any potential disruption caused by strike action by some of our drivers on Sunday 10 October.
"On Monday 20 September, we made an improved offer of a minimum five per cent, two-year pay award.
"Unite recommended this pay deal to their driver members for acceptance but the union has subsequently told us that this offer is not enough to prevent their strike action.
"Unite has the power to secure a generous salary increase for its members, and avoid disrupting a major charitable event for the city-region, the Manchester Marathon, by following through with their recommendation to accept our five per cent offer.
"We are doing all we can to put robust contingency plans in place to ensure as many customers as possible can continue to make their journeys.
"Unite are fully aware of the potential impact their actions will cause, not least to the charities who benefit from the generous donations raised by marathon participants and the ability for family and friends to support their endeavours."
What plans have been put in place?
Metrolink aims to run limited services on Sunday 10 October, subject to driver availability, and will prioritise services to support the Manchester Marathon where possible.
And see our full article on advice around marathon travel, road closures and parking on the link below.
What does Unite say?
The trade union says it is now up to the operator to make a pay offer which will settle the dispute.
Unite regional officer Dave Roberts said: "The tram contractor, Keolis/Amey, can avoid disruption to the Manchester marathon and our city's other big sporting events by tabling a respectful and decent pay offer.
"Even at this late stage management has the power to avoid these strikes by improving the pay offer. The ball is now in Keolis/Amey's court."
Unite general secretary Sharon Graham said: "Metrolink's workers have continued to keep Manchester moving during the pandemic. They deserve fair pay.
"Keolis/Amey must understand that Unite is dedicated to advancing our members' pay and conditions. Unite's members will have their general secretary's full support throughout this dispute."
Are there more strikes planned?
Unite has announced more strike days in the dispute this month, and the marathon is not the only event where large numbers of people would have expected to use public transport affected.
Walk-outs have been scheduled for Friday 15 October and Monday 18 October.
A further strike is also planned for Sunday 24 October when Manchester United will play Liverpool at Old Trafford.