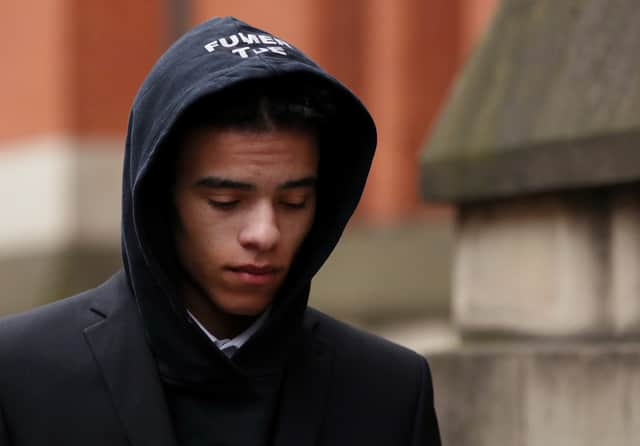 Manchester United footballer, Mason Greenwood, leaves Manchester's Minshull Street Crown Court Credit: Getty
A court has set a trial date for Manchester United forward Mason Greenwood.
The 21-year-old has been charged with attempted rape, controlling and coercive behaviour and assault. Greenwood appeared at Minshull Street Crown Court in Manchester on Monday (21 November), wearing a suit and tie, and spoke to confirm his name and date of birth. A trial date was set for 27 November 2023, with a trial expected to take up to two weeks.
A plea and case management hearing date was set for 10 February 2023. Greenwood, who signed a new contract in February last year til 2025, has not played for United since their game with West Ham on 22 January when the club suspended him from training or playing.