A heroic fundraiser who was seriously injured in the Manchester Arena bombing has scaled Mount Kilimanjaro in an all-terrain wheelchair.
Martin Hibbert, who was left with devastating spinal injuries from the explosion in 2017, took seven days to climb the massive 5,756 (18884 ft) mountain.
The sports agency boss - who was helped by an eight-strong team - battled rough terrain, extreme temperatures and altitude sickness to summit Africa's highest peak.He was the closest survivor to Salman Abedi when the terrorist detonated a homemade bomb in the foyer of the concert venue, following a performance by Ariana Grande.
But since then, Martin has focused on the charities that have helped him – and has now raised over £500,000 for Spinal Injuries Association (SIA) following his epic trip.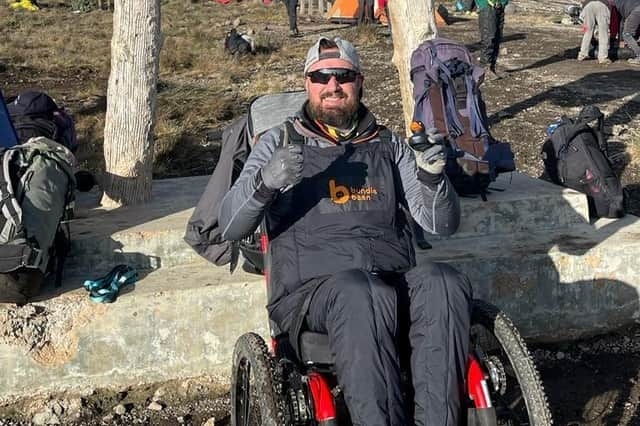 Martin, who lives near Chorley in Lancashire, said: "Climbing Kilimanjaro is only part of the story.
"My true ambition is to enable every spinal cord injured person to receive the specialist care and support they need to live the life they choose and reach their full potential.
"I want to start a movement that will create a better and fairer society for disabled people."
Nik Hartley OBE, SIA's chief executive officer, said Martin had brought to light the "horrendous situation" faced by many with similar injuries.
He said: "Two years ago Martin Hibbert and I were listening to our SIA charity report on hundreds of cases of spinal cord injured people who could not get back to work, could not even leave their house, or keep a basic level of good health, just because of the lack of proper care and support.
"Martin turned to me and said, 'We need a revolution'.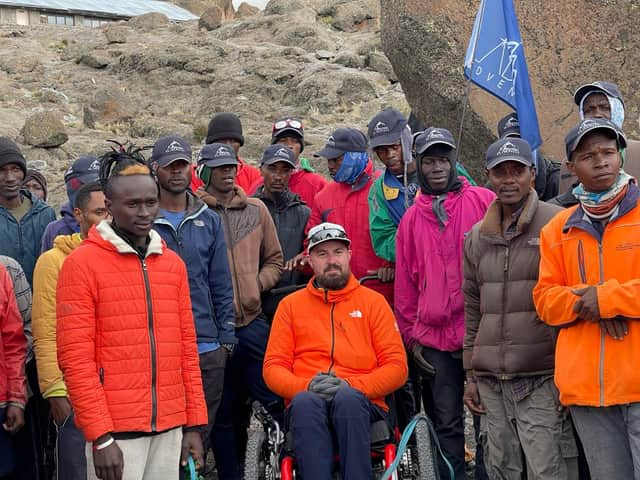 "Martin decided that in order to get people to listen and understand about the horrendous situation faced by so many spinal cord injured people, he needed to do something where people said, 'He did what?!'
"Now Martin, a survivor of the Manchester Arena bombing, has scaled the highest mountain in Africa!"
Martin still hopes to raise £1m for the charity to help support their specialist nurses, counsellors, occupational therapists and support coordinators.
Nick added: "Please support him. His feat is immense and awe-inspiring, but the revolution Martin wants has only just begun".