Manchester Thunder netball team and Man Met uni researchers probe ACL injuries in women's sport
Female sports stars suffering ACL injuries is a hot topic at the moment, so netballers and scientists from Manchester are teaming up to investigate why it is happening and if it can be prevented.
Watch more of our videos on Shots!
and live on Freeview channel 276
Visit Shots! now
Are female sports stars at a higher risk of sustaining ACL (anterior cruciate ligament) injuries? That is one of the hot topics in the sporting world at the moment, with injuries to the likes of England Lionesses captain Leah Williamson ahead of the football Women's World Cup dominating the headlines.
Now Manchester researchers are teaming up with the city's professional netball team to bring some scientific scrutiny and to the subject and conduct in-depth research on the injury risks sportswomen face.
A multi-year project involving Manchester Thunder and Manchester Metropolitan University (MMU) will explore whether or not there is a relationship between hormones and ligament looseness and players getting injured while also exploring other factors such as training and match workloads and how teams recover after games.
Those involved in the project say it is exciting work to be done and one that it is hoped could have far-reaching results to keep the stars of women's sport on the pitch for their rapidly-growing fanbases.
What is the research project Manchester Thunder and MMU are doing?
Manchester Thunder, the city's top-flight netball team, and researchers from the Institute of Sport at MMU are teaming up for a project lasting between three and four years to try to discover why female sports stars suffer ACL injuries.
There have recently been numerous headlines suggesting sportswomen are at greater risk of suffering from this, which can be a major setback for their career requiring months on the sidelines. High-profile victims of ACL injuries in recent months have included Arsenal Women footballers Leah Williamson and Beth Mead, who are both also key parts of the England squad.
In addition, Thunder themselves have two squad members out of their current Netball Super League campaign due to ACL injuries in what is also a World Cup year for the sport.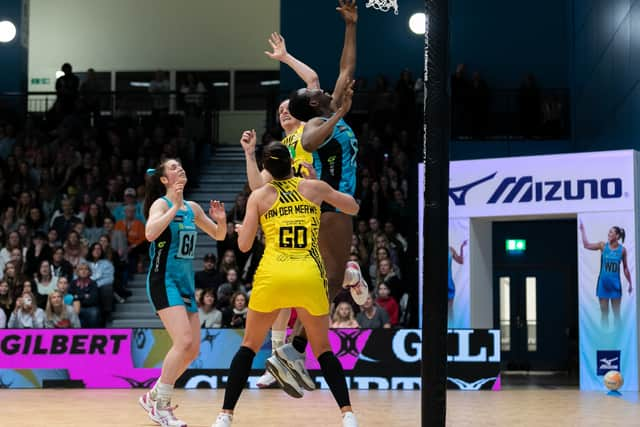 The researchers will look at whether ligament laxity, or looseness, contributes to players injuring their ACL. They will also be looking if there is any relationship between ligament injuries and high or low levels of the hormone oestrogen, and tracking the players' menstrual cycles while giving them knowledge and advice about how this might affect them pushing their bodies to the physical limit in search of sporting success.
However, this is not the only aspect of the research as they will also be looking at whether other things, such as muscle strength, training workloads, the number of games they play and recovery times, may hold some answers in preventing sportswomen getting these serious injuries.
What has MMU said about its involvement?
With fans of women's sports desperate to see their favourite stars in action and give England the best chance of success there have been attempts to suggest why these ACL injuries are happening and calls for teams to make various changes, but the researchers at the university have cautioned against drawing simple conclusions and stress that everything about sport needs to be considered carefully to try to reduce injury risks.
Nevertheless, it is hoped that the work being done in Manchester will eventually pay off and ensure fewer female stars are spending long periods of time on crutches in the stands.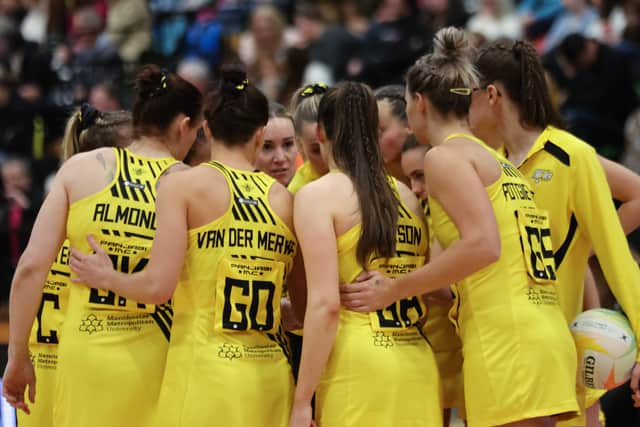 Professor Kirsty Elliott-Sale, professor of female endocrinology and exercise physiology, said: "This is a super hot topic at the moment and it's very exciting to be working on. We are doing landmark studies and really hoping to contribute to the understanding and knowledge of this within women's sport and specifically in netball.
"ACL injuries are a problem for women in many sports and it does appear that women have a slightly increased occurrence of them, so we're looking what might be causing them or increasing the risk of sustaining them and if it is something modifiable then looking at interventions to lower the risk.
"'Can injuries be attributed to the menstrual cycle?' makes for a great headline but the truth is that is really underselling the complexity of women's sport right now. There's so much more to it than that. We're going to take a 360 view, it would be remiss of us just to look at hormone contributions.
"Personally I thnk injuries are multi-factoral. There are going to be a lot of things, some of which might be global to both sexes and some of which might be female specific. There might be fatigue and recovery issues, there are massively increased workloads in women's sport with more competitions, more travel, more training.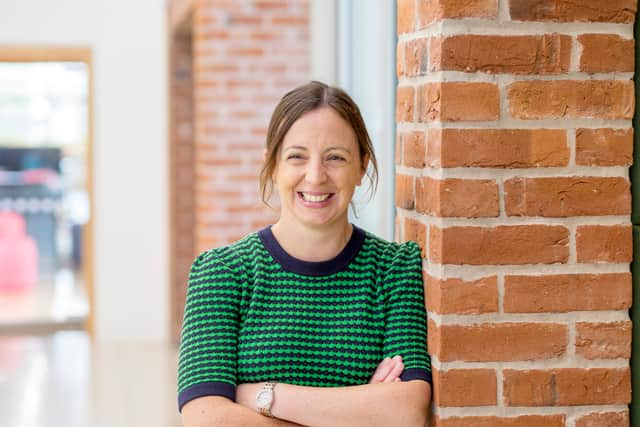 "With the Thunder we're going to do wrap-around science looking at muscle strength, environmental factors like their training loads and how often they all train and compete and what the times for recovery are.
"We're also going to be working on educating the players around their cycles and its characteristics as well as tracking the phases and symptoms to see if performance changes. We are moving towards players' cycles being tracked but I don't think we're there yet even at the elite level and there's still a lack of education around this in sport."
It is hoped that findings from the research will be published in the media and in scientific journals as the project develops.
What have Manchester Thunder said about the research?
Gary Young, strategy development director of Manchester Thunder, said: "We're delighted to have this opportunity to push the boundaries of research in the traditionally under-represented and under-funded area of elite women's sport research.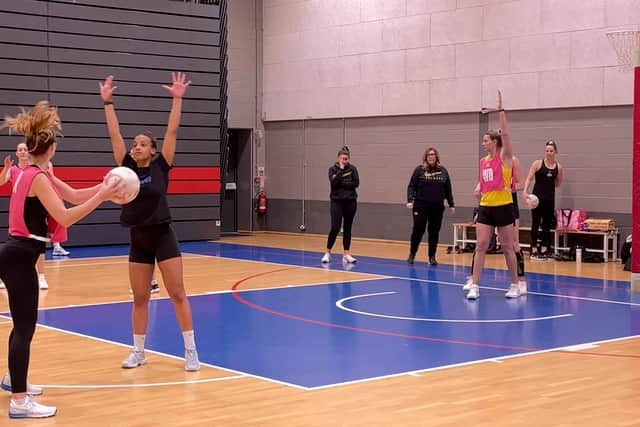 "This agreement builds on the strategic partnership we jointly announced with Manchester Metropolitan University Institute of Sport in April 2021 and forms yet another step on our journey to establishing the North West as world leaders in the development and support of netball talent."
The researchers will work alongside Thunder head coach Karen Greig and her squad during training and matches and players will also be analysed in the specialist facilities at MMU's Institute of Sport.