Sweet 60: Manchester wholesaler which supplies sweets to Coronation Street's shops marks big anniversary
The company supplies everywhere from the rejuvenated traditional sweet shop to Blackpool Pleasure Beach.
Watch more of our videos on Shots! 
and live on Freeview channel 276
Visit Shots! now
If you've ever wondered where your favourite sweets on the shelves and in the glass jars of the city-region come from, the answer could well be the Manchester branch of Hancocks.
The wholesaler has been dishing out thousands of sweet treats to its customers for 46 years - and has been reflecting on its history as the company as a whole marks six decades in business.
Hancocks' Manchester site supplies everything from soapland's most famous Manchester cobbles to one of the North West's leading theme parks as well as many stores, online businesses and leisure outlets.
The firm has seen fashions change over the decades, but says sweets seem to have a popularity with the public which remains constant throughout economic ups and downs.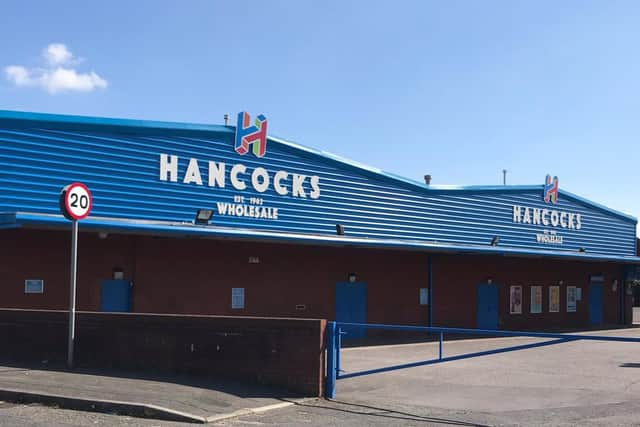 The history of Hancocks in Manchester
Hancocks was set up in the Midlands in 1962 by Ray Hancocks and his wife Elizabeth who sold sweets wholesale from their small sweet shop.
The company has dramatically expanded over 60 years and now has 14 depots across the UK.
It came to Manchester 46 years ago, originally basing itself in Miles Platting before moving to its current location in Gorton in 1981.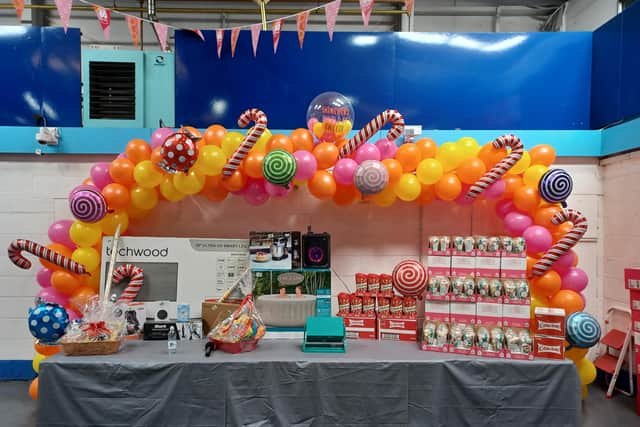 Now a team of 11 people run the operation at the 23,000 square foot premises, led by Manchester manager Christopher Griffiths.
He said: "We carry about 5,000 lines of confectionery. We're well established in Manchester, we outgrew our first site very quickly. We moved to where we are now and have been here ever since."
Intriguingly, Christopher's career with Hancocks has taken him to company depots across the country but getting the post in Manchester, which he took up in 2018, has brought him back to within a stone's throw of the area where he was born and brought up.
A client list including some famous names
The long list of businesses Hancocks supply to include some very famous names.
The company provides the sweets which fill the jars in the shops of Weatherfield on soap Coronation Street and also provide sugary fun for the thousands of white-knuckle thrill seekers who make their way to Blackpool Pleasure Beach each summer.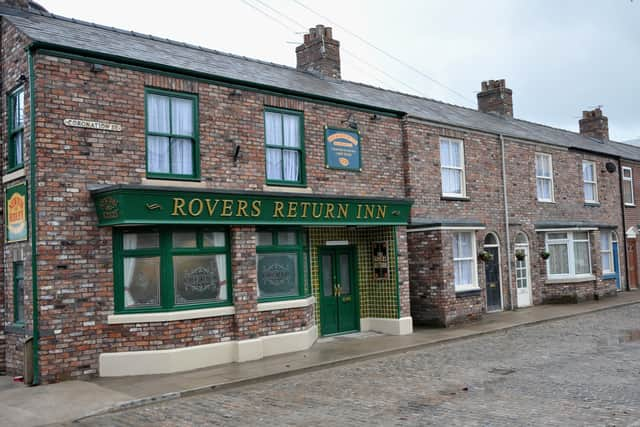 Christopher said: "Coronation Street usually send their marketing team down to buy sweets for the little corner shop, although Jennie McAlpine who plays Fiz has been in.
"We also pick up the sweets for Blackpool Pleasure Beach along with the Preston branch. They send a big empty van down and fill it with swirly rainbow lollies, marshmallow kebabs, everything.
"Whenever I'm on holiday I check in the sweet shops to see if they're stocking our sweets."
How is Hancocks Manchester marking the firm's 60th anniversary?
Hancocks Manchester will be contributing to the 60th anniversary celebrations, with some special treats for the public who come through the cash and carry's doors into what must look like an Aladdin's Cave for anyone with a sweet tooth.
Christopher said: "We're delighted to be celebrating the 60th anniversary of Hancocks and look forward to welcoming our customers and suppliers into the store.
"For our customers at the Manchester store, we'll have loads of great deals during our celebrations with huge savings as well to say thanks for their continued support.
"They'll also have the chance to meet the brands and win some amazing prizes."
Sweets are perennially popular but tastes have changed
Christopher acknowledged that the past two years of the Covid-19 pandemic have been a challenging time for all businesses.
Despite that, he says that over the years the sweets industry has remained remarkably impervious to economic ups and downs.
He said: "Basically business has always tended to be good in the confectionery trade. Even during a recession people want a treat and sweets are a cheap treat.
"Things that have happened over the years have never really affected our business. It has been steady and growing, which is good."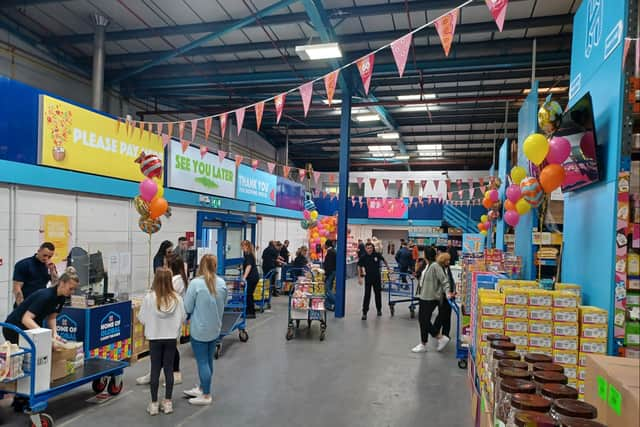 Christopher has noticed trends and tastes change notably over the years Hancocks has been in business, with one notable area of growth in recent years being the return of old-fashioned sweet shops.
He said; "Without a shadow of a doubt the way they have grown has been phenomenal. A lot of people do want the old retro hard-boiled sweets along with the newer stuff for the kids, and it has worked tremendously.
"People just remember those old sweet shops really fondly with things like Refresher bars, Dip dabs and penny chews. That was all my childhood, together with things like sherbet fountains and all that sort of stuff.
"I think people look back at all that with a certain fondness. You enjoy them and they put you back on Memory Lane."
Christopher says that keeping up with the kids is also an important part of ensuring Hancocks is selling what the retailers need, and these days that can mean plugging in to social media and online culture.
He said: "With the younger genration it goes through fads. All the kids at the moment want sour stuff, sour fizzy sweets and Brain Licker and stuff like that.
"As soon as anything goes on social media like TikTok there's a massive craze for it. Social media plays a massive part in it now, you get spikes of things and suddenly you can't get enough stock because it's selling out like there's no tomorrow.
"We have to know about this in order to stay one step ahead of it. Customers will come in and buy a lot of something and will say it's just come up on TikTok."