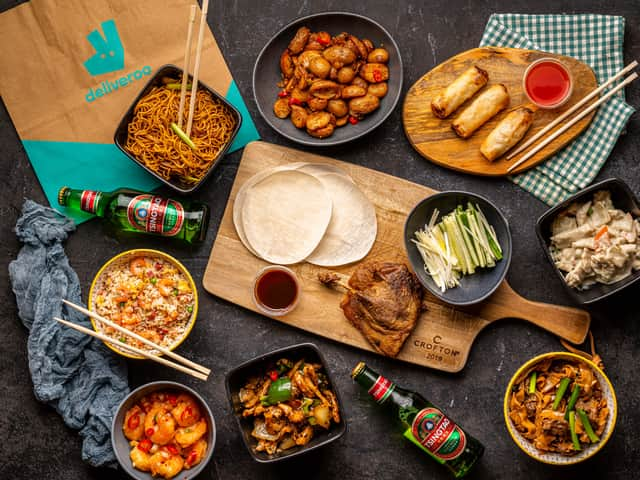 Covid-19 appears to have had a lasting change on our appetite for eating out.
Research has shown demand for takeaways and food to be delivered to people at home has continued growing despite the easing of restrictions.
One Manchester city centre restaurant has described how it is still doing a lot of its business using apps and delivery services.
Continuing to eat at home - the facts and figures
Last year lockdowns forced restaurants to close their doors to diners completely, so it is hardly surprising that many people developed a taste for takeaways instead.
Food businesses experimented with home deliveries and online ordering services to get a wide range of meals out to their customers.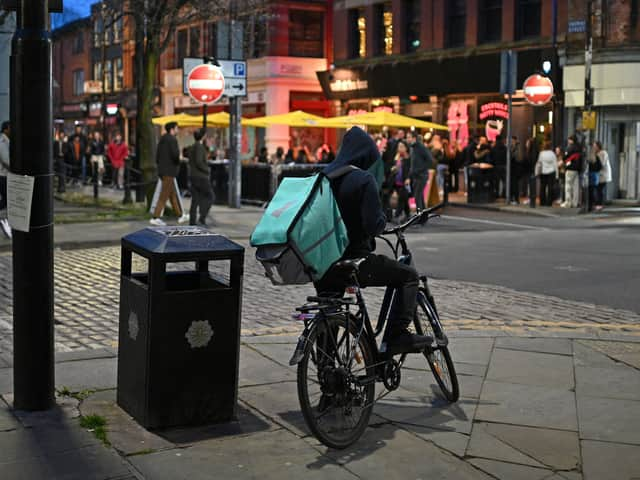 Now the rollback of Covid-19 restrictions means people can once again head out to grab a table at their favourite dining establishments.
But the events of last year do seem to be still having a lasting effect.
Accountancy firm KPMG found that between spring 2020 and the same time period in 2021 the average monthly spend per person on takeaways, meal kits and food deliveries reached £53.
Prior to Covid, the average spend on this was about £38 per person.
And across the industry there seems to be a realisation that this taste for takeaways and home deliveries is in no way slowing down.
'We didn't do click and collect much at all before the pandemic'
Sweet Mandarin, on Copperas Street in the Northern Quarter, has certainly found that many people are continuing to want to eat its dishes at home.
What started as part of efforts to find a way through the unprecedented challenges of national lockdowns seems to now be an established part of the way it does business.
Director Helen Tse said: "We use Deliveroo and Uber Eats and we have our own click and collect app that was launched during lockdown.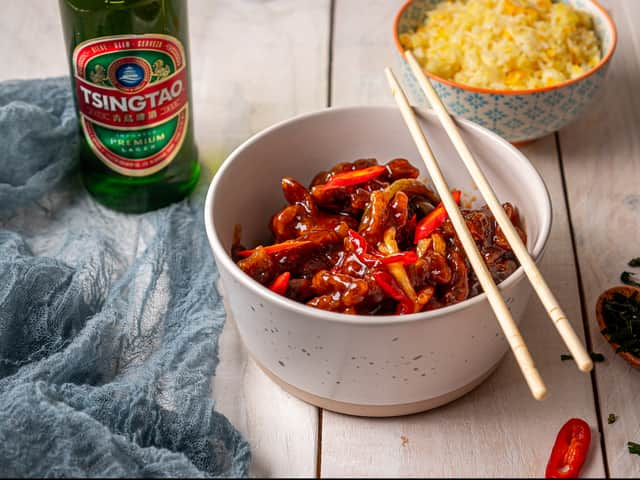 "We didn't really do click and collect much at all before the pandemic.
"When we reopened on 17 May this year we were quite surprised that the takeaway and collecting business was still pretty buoyant.
"A lot of our customers are gluten intolerant, coeliac or have underlying health issues, so they are probably more comfortable eating at home rather than going into Manchester, which has been extremely busy.
"People have also got used to ordering takeaways on the app, it has become a normal treat for them at the end of the week.
"It hasn't adversely affected our dining in customer trends, we've got an additional stream of income we possibly wouldn't have had in the past.
"I do think it is going to continue because people are used to getting quality restaurant food at home. For a lot of people that is normal now.
"People might only now come to a restaurant for special occasions like birthdays or anniversaries.
"We are noticing people are still coming in for dinner, but they are also ordering on the app or using click and collect to get it delivered."