Manchester residents stranded in Afghanistan beg for help to return as Taliban crisis worsens
We speak to the city's Afghan community which is alarmed as family holidays turn into nightmares for Manchester residents.
Watch more of our videos on Shots!
and live on Freeview channel 276
Visit Shots! now
The Afghan Community Manchester has revealed several of its members, including its chairman, are currently stuck in the country as the Taliban seizes power.
The hardline Islamist organisation has swept across the country in a matter of days, leaving the world watching aghast.
The Facebook-based community group says it is extremely scared for those who are currently in the country but have links to Britain.
They also urged world leaders not to take Taliban promises for how they will govern at face value and urged Britain has to do more to get people who are stranded home.
'People with links to Britain are at high risk'
They were left as shocked as anyone else by the sheer speed of the Taliban advance, with Western troops withdrawing and the Afghan national forces offering no resistance in many areas.
And they said that those with links to Britain are now at high risk and facing a desperate situation.
The group offered insights into what is currently happening in the Afghan capital city Kabul.
Dedar Ahmadi, who moved to the UK in 2017 having worked for four years as an interpreter with the British Army in Helmand province, said: "What has happened in the last 10 days was not expected by anyone.
"It is very usual for Afghans as soon as he kids go on holiday to go back to Kabul.
"My mum and brother still live in Kabul and they said people have been to the house asking about me.
"We have no idea if they were Taliban or civilians, they had no uniforms on. We don't know who they were. I'm in touch with my mum and she is in contact with my brother, because he has gone somewhere else.
"All the British civilians are now at high risk.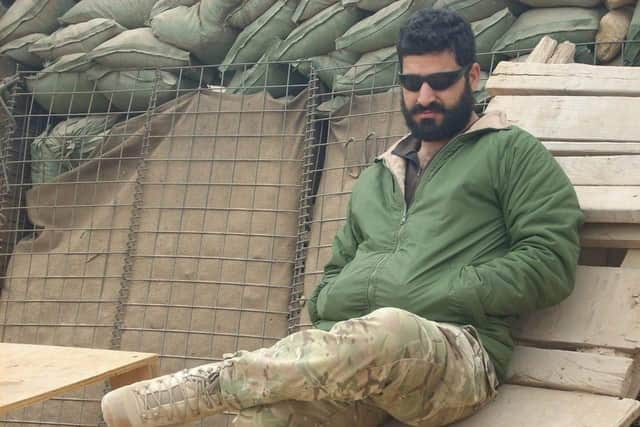 "A lot of those living in Britain came as political asylum seekers. They are at high risk from the Taliban."
Manchester World has also received reports through the Facebook group's messaging service that smartphones are being seized from people in Kabul.
We tried to contact one man from Manchester who claimed he is currently stuck in Kabul in 'a very bad position' and is afraid to go out, but were unable to connect a phone call to his mobile.
Mr Ahmadi said the breakdown of the previous government in Kabul had left people trying to get home in a chaotic and difficult situation, with very little help available to them.
He said: "There is no support. There is no government, no security, all the offices are closed.
"I saw the defence minister and the Government clearly feels it can do nothing at the moment.
"It feels like no-one cares about these people."
'Don't trust the Taliban'
Since the Islamist organisation entered the city of Kabul there has been much speculation about what Afghanistan under their control once more is going to look like.
Mr Ahmadi said Western countries and governments should be wary about any promises that are being made.
And he said the British Embassy needs to step up and act quickly to get all those who are eligible for assistance out of Afghanistan.
Mr Ahmadi said: "My message is not to trust the Taliban.
"They have promised civilians will be safe and said they came with a message of forgiveness to all the people who have worked with the Government or in development.
"That is not true. They are carrying weapons and we are witnessing revenge actions as soon as they have captured cities.
"The British Embassy needs to offer people shelter, then get them to Kabul Airport in a helicopter and then get them on to a plane to a neighbouring country. They will be able to manage from there."
What has the Government said?
The Government is currently under intense pressure to unveil its plan for resettling Afghan refugees in the UK, with foreign secretary Dominic Raab saying on Tuesday (17 August) that a bespoke scheme was being worked on.
Defence secretary Ben Wallace has given an emotional interview in which he admitted that not everyone who helped Britain in Afghanistan is likely to be got out of the country and there was little chance of troops returning there.
And Ambassador James Kariuki told the Security Council briefing on Afghanistan on 16 August that if the Taliban did not uphold basic human rights it should not enjoy international legitimacy.
Mr Kariuki said what is currently happening in the country is a "tragedy".
Greater Manchester leaders this week pledged to support refugees and said people were already arriving from Afghanistan, but also said more support was needed.