Oxford Road is one of the busiest streets in Manchester. It is home to two university campuses, five hospitals, a train station, as well as numerous bars, restaurants and gig venues. But none of these places have been attracting quite as much attention recently as the Manchester Museum, which has reopened to roaring success, welcoming 52,000 visitors in the first two weeks alone.
Queues have been forming round the block daily with people eager to check out the newly-refurbished museum and its exhibitions. Since its closure in August 2021, it has undergone a £15-million transformation, adding several new attractions, including the South Asia Gallery, Chinese Culture Gallery, Belonging Gallery and the Golden Mummies of Egypt exhibition.
Museum director Esme Ward told ManchesterWorld that the public reaction to the roepening has been "beyond her dreams."
She said: "It feels amazing, to be honest. We're delighted. It feels like Manchester has shown its love of the museum and we're bringing new audiences in. We're so glad to be back.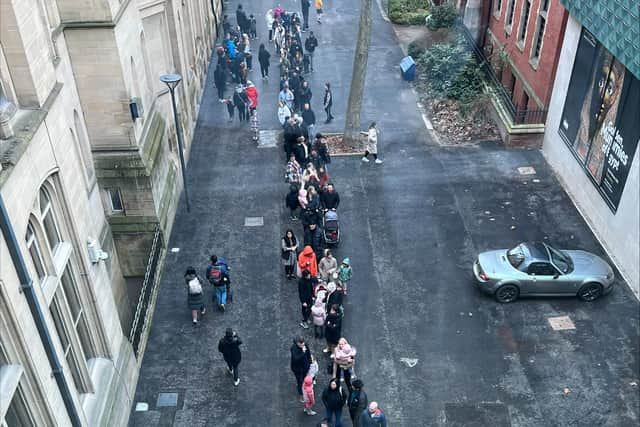 "It's a very loved place, we know that, but I think just that sense of new visitors, more diverse visitors and a love for the place and all it is, and what it can be to people – it's really moving."
Esme took on the role of director five years ago. Just four months into the job, half of the museum closed for refurbishment, and then came the pandemic, so this is the first time in five years that the museum has been fully open. Esme believes that the popularity of the museum is a welcome sign that Manchester is recovering from what has been "a difficult few years."
She said: "I think people have missed it. It's been quite a difficult few years for lots of us in different ways, so I think there's a bit of a sense of Manchester getting back on track. We're trying to understand, talking to visitors. I think in a sense, for Manchester, it's part of growing up. Visiting the museum – that's part of growing up in Manchester."
She has noticed that museum-going in general is seeing a resurgence and the industry is returning to how it was pre-pandemic.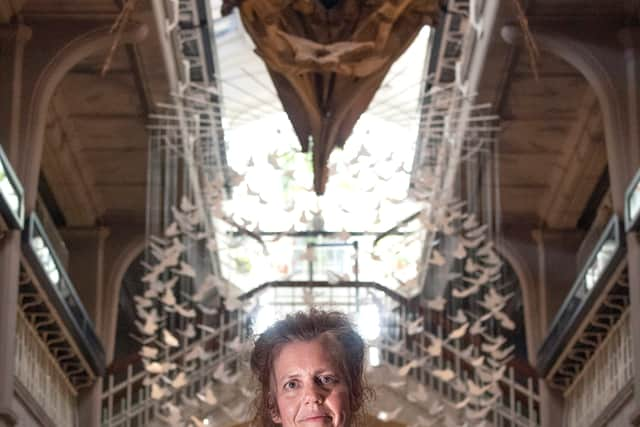 She said: "I do wonder now whether there's a sense of us, across museums, really stepping into reflecting the community we serve.
"We bring a lot of joy, a lot of learning and I think we're probably all ready for it now.
I think there's definitely a bit of resurgence in bringing all sorts of different people together to try and make sense of the world that we're in."
Reflecting the multicultural and diverse community the museum serves is the central idea behind the changes at the museum. The new South Asia Gallery, the UK's only permanent exhibition dedicated to the lived experience of the South Asian community, is a perfect example of this and has been proving particularly popular among guests.
The exhibition, curated by the 30-strong team of experts and community leaders known as the South Asia Collective, features 140 historical artefacts, as well as contemporary commissions. One such commission is the rickshaw created in collaboration between Manchester and Bangladeshi artists, which Esme said has been "stopping people in their tracks." A second rickshaw will be travelling throughout Greater Manchester this summer and will be decorated with the help of visitors to the museum.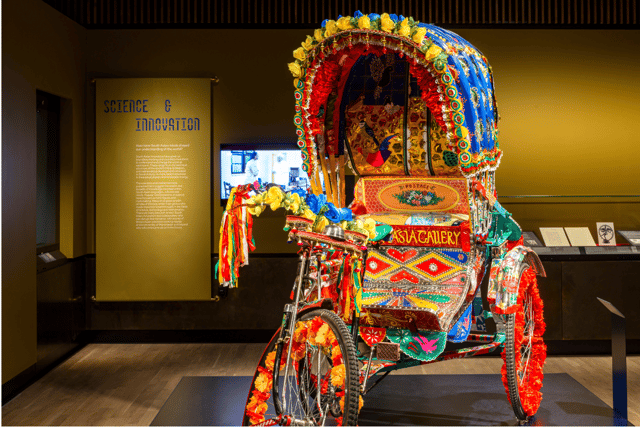 She has also noticed a lot of interest in the Chinese Culture Gallery, particularly from the city's Chinese student population. This exhibition highlights the historic link between Manchester and China with items such as a late Qing dynasty 'Manchu' headdress and a taxidermy milu deer, which were once on the brink of extinction but are now thriving in China.
Despite the museum being part of the University of Manchester, Esme is surprised at how much of a hit the museum has been among students in general. She noted that there are whole "generations" of students in the city that have never known the museum to be open.
"We've got a whole generation of students discovering this museum that's literally part of their university lives, their student lives. That's one of the things that has been great actually, seeing, not just kids, but people of all ages."
Another hit attraction has been the Golden Mummies of Egypt exhibition currently on display in the Exhibition Hall. Featuring eight mummies and over 100 objects, this exhibition has been seen by 450,000 globally and is the museum's first ever touring exhibition.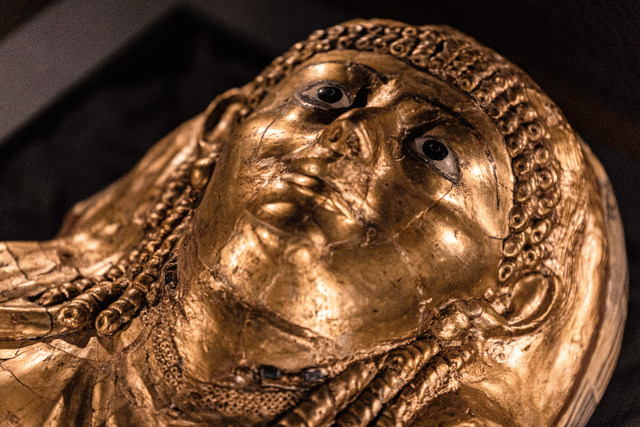 The museum's star attraction, however, has always been Stan – the 65 million-year-old, 40ft-long Tyrannosaurus-Rex skeleton. Anyone who has grown up in Manchester and visited the museum before will be pleased to know that he still has pride of place on the museum's ground floor.
Now that the museum is up and running again, Esme and her team will be reviewing all the feedback from guests and planning for the future.
The museum's spring programme is packed with a diverse range of events, including film nights, late-night openings and a lecture from Professor David Olugosa OBE. There are also British Science Week events to look forward, as well as the Rhythm Xchange music event.
Esme said: "I think now, let's get people really using it and let's respond to what people want to see and what they want to do, and if that looks like more film nights, more learning programmes, then let's make sure we do our best."
"There aren't many spaces in our lives, like free, civic spaces that bring generations together to explore our world – this complex world that we're all in. I think it's actually really necessary, so it's really wonderful that's happening."