A young man from Manchester who spent years hiding his severe anxiety behind alcohol and drug use has turned his life around and is now reaching people online as a wellbeing influencer.
Hamza Dar, who is known as Humz, hit rock bottom during his first year at the University of Bristol, with what he describes as his "downward spiral" being made worse through undiagnosed ADHD. However, with the help of the university's mental health service he was able to overcome his problems and is now a popular TikTok content creator with a large community watching his videos about self-care advice.
He says he wants to do for wellbeing what Manchester United and England footballer Marcus Rashford has done with his campaigning for free school meals.
What happened to Humz?
Humz, who is now 24, was a promising footballer and earned a scholarship to a top grammar school in Manchester. But things started to go wrong for him during his A-levels and subsequent gap year, when he fell into a lifestyle of hard partying at night followed by days dominated by anxiety and depression.
"My brain started to deteriorate," he said. "I was quite a confident guy but I developed the maddest social anxiety out of nowhere. It got to the point where I couldn't even speak to my own family without feeling anxious.
"I had never really thought about mental health before. I couldn't handle the anxiety, so I just took more drugs and drank more alcohol."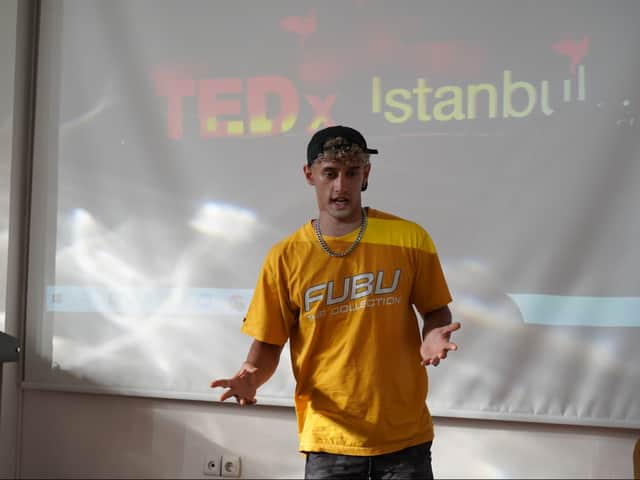 Things got no better for Humz, who is from Whalley Range, when he arrived at the University of Bristol, where he had initially been excited to start studying for a degree in social policy.
"I only left my halls to go out," he said. "I'd finally go to sleep at 8 or 9am and wake up at 6pm. In my first year I had 0% attendance and didn't even attempt any work, my brain was too fried.
"My anxiety was going crazy and I felt so heartbroken. I barely spoke to my parents and I know my mum was really worried. I messed up her life for a few years. I failed my first year but couldn't bring myself to tell my parents.
"I started talking to the uni's wellbeing team. It was the first time I had ever spoken about my mental health: they were so helpful, they kept me going."
How did he turn his life around?
Despite not attending a single lecture or class in his first year of uni, the institution decided to give him a second chance. While he was repeating his first year he received a diagnosis for his ADHD and also chanced upon a self-help book by an American YouTuber.
He started meditating - sometimes for up to an hour and a half at a time - and was able to visualise a more positive future featuring a very different version of himself.
After a month he began to feel better, but he admitted "it was a year or two before I felt healed and it's still a process now – you've got to keep on top of things."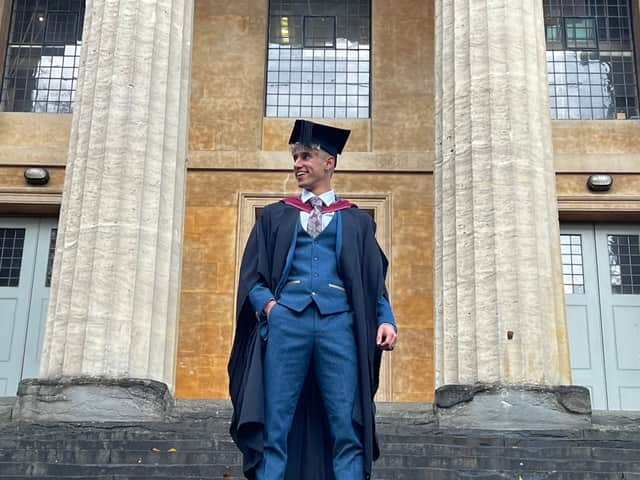 His approach certainly worked for him academically as not only was he able to complete his degree course, he graduated with a First. It was also important to him on a personal level for his relationship with his mother after everything they had been through.
He said: "Getting that First from Bristol was the moment that topped everything. I knew how important it was to my mum after all I'd put her through. I had to work really hard; I just kept visualising getting my results and hugging my mum again and again.
"Our relationship is the best thing ever now. We are super close."
How did Humz start out on TikTok and what does he want to do now he has achieved success online?
Throughout his own process of recovery Humz said he felt a spiritual desire to help other people who were also struggling. And his previous battles against anxiety meant that when it came to sharing his story online he was not as nervous as he might have been.
He said: "When I was recovering I was able to heal myself and I had the personal realisation that I was able to rationalise what I had been through and find it had purpose and meaning, and the reason was that I was supposed to share my story, inspire the younger generations and ensure the obstacles coming our way could be overcome.
"That allowed me to bypass the anxiety around sharing my story. I had suffered with anxiety so I had nothing to fear, nothing was going tomake me feel worse than that did. I alreday knew from people around me, family and friends, that being able to signpost someone to something that would help them, starting a conversation that was going to change their life or sparking something in them was the best feeling in the world to me.
"There's a lot of anxiety around social media in general, not just around posting my kind of stuff. You are putting stuff out there to be judged by the world. What got me through, and what allows me to do this when the thoughts reappear that I don't know if I want to put stuff out there, is knowing that if it helps one person that is a magical thing."
His success has been dramatic. In less than a year on TikTok he has racked up 160,000 followers while his most popular video has been watched 6.3m times. On his channel he focuses on mental health and particularly on cold water immersion, with plenty of videos showing him slipping into freezing ice baths.
However, he admits that success didn't come straight away.
He said: "If you look back my older videos were shambolic, to be honest. I posted 105 TikTok videos, uploading two or three a day, throughout January and February before I got any kind of virality. There was a lot of resilience and I really had to stay strong and keep the right attitude towards it of not giving up. It probably also took that long to get my videos to a level where people wanted to watch them.
"Once I saw a bit of virality it just snowballed. Once my first video blew up I had 100,000 followers within a month."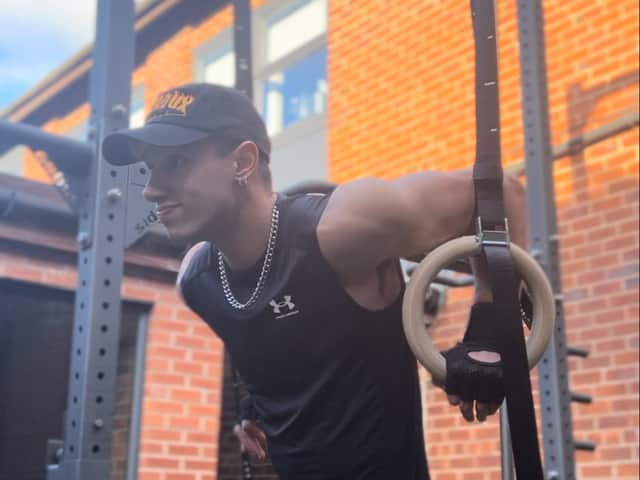 His daily routine now includes a cold shower and meditation in both the morning and the evening. He takes regular ice baths and works out frequently. This regular wellbeing regime means he no longer relies on substances as a coping mechanism.
Ha is so dedicated to his online work helping others that after university he turned down a well-paid graduate scheme place with Pepsi to focus on what he is doing in wellbeing full-time.
And he has his eye on the way a famous Mancunian has been combining his prowess on the pitch with being a vocal advocate for social issues off it when it comes to how much influence and impact he would like to make, especially when it comes to changing ideas about how mental health is tackled and discussed in the classroom.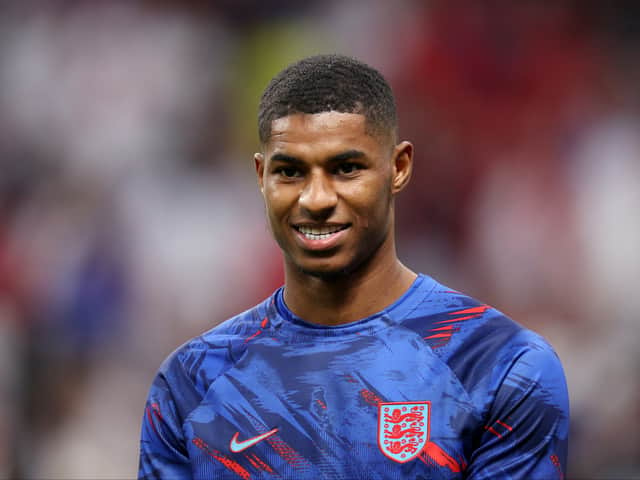 He said: "I found my purpose in recovery and that's helping others. We never learnt this stuff in school but everyone should – and I want to help do that. In the same way that Marcus Rashford is for school dinners, I want to be for mental health.
"When Marcus Rashford calls out the government on food policy they are round the table with him because they don't want to look a certain way. Whether it's being creative, keeping on with the influencing, or whatever, I want to build that platform so I'm big enough to influence policy and the people with power have to listen.
"If we just did a few little things, simple techniques, in schools we could prevent a lot of mental illness. Whatever is being done in schools I'm certain it's not enough. I'm talking about the things I've done that have healed me and young people around the world haven't heard anything like it in schools. They are now able to hear this information and apply it, and my dream is for this to be accessible in schools."