As the people of Manchester mourn Her Majesty's death many shops and key services will have their opening hours adjusted.
This includes food banks, and lots of people have voiced their concerns given their importance to local communities.
Trussell Trust, the country's biggest food bank network, has announced some of its outlets will either close or have limited opening hours.
Emma Revie, Chief Executive of the Trussell Trust, said: "Food banks in our network run sessions on different days and at different times.
"Food banks are best placed to make the right decision for their communities and will ensure everyone who needs support can access it as they do with every bank holiday.
"As each food bank is an independent charity, we'd encourage people who need support to contact their local food bank to check their opening hours."
Given the advice is to contact your local food bank to see their individual plans for the Queen's funeral, we've collated some key information to make it easy for you.
What are the contact details for food banks across Manchester?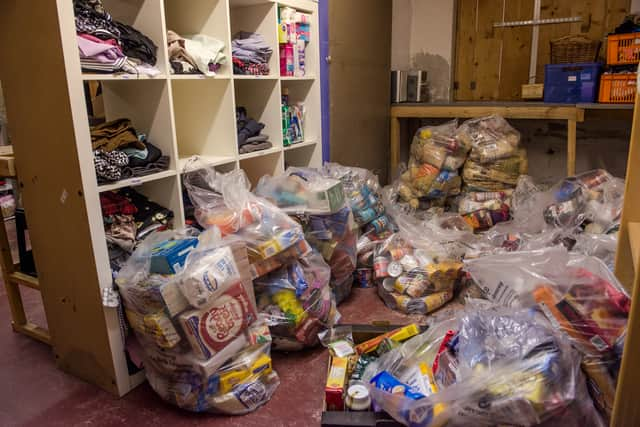 There are 54 Trussell Trust distribution points in and around Manchester and well over 100 emergency food providers in total.
The 10 closest to Manchester city centre are as follows:
How can I support food banks in Manchester?
The best way to support food banks is to directly donate food to one in a local community.
There are a whole host of collection points in supermarkets across Manchester, as well as at schools, churches and local businesses.
Whether it be cans of baked beans or boxes of cereal, food banks in your area will be delighted with this kind of donation.
More information on how to find your local food bank and how to donate can be found via the Trussell Trust website.