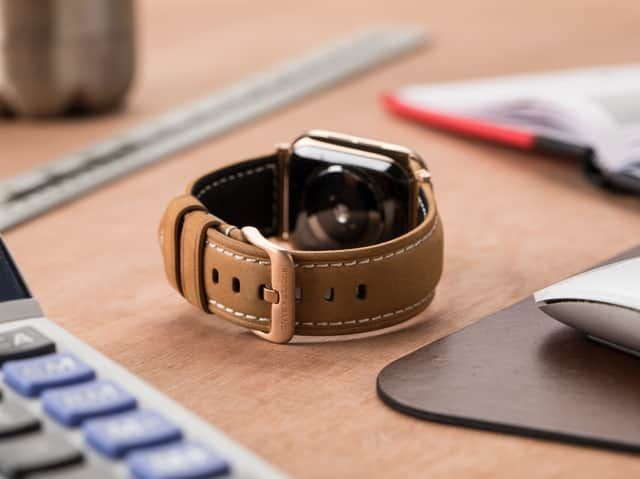 A Manchester entrepreneur is one to watch out for with his new venture in business.
Mark Brown has set up Buckle and Band, which sells a range of stylish straps to go with Apple watches.
Based in Manchester city centre, the team behind the business is looking to establish itself this year and also bring in a range of vegan leather products.
This is Mark's second venture as an entrepreneur and hopes this one will make more of a mark among the general public.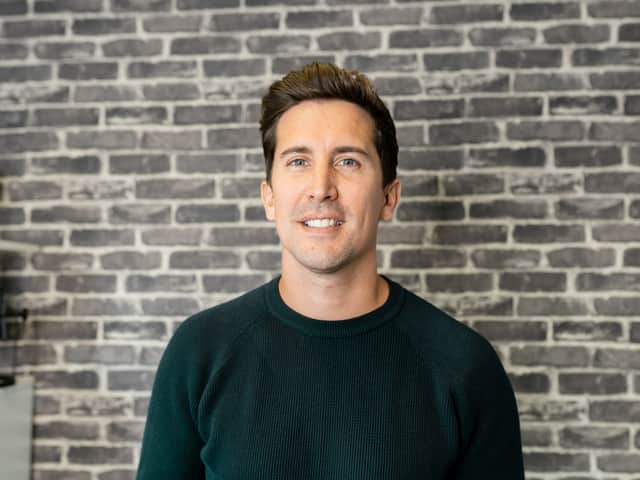 What is Buckle and Band and why has he set it up?
Mark founded Buckle and Band after he found he loved the modern, high-tech watches with features such as fitness trackers but did not like the silicone bands they came with.
He therefore decided to start the business to create something closer to the classy straps the traditional watches he admits being a fan of have.
Mark said: "You could get expensive leather bands for Apple watches but I felt that was a bit overkill. Some of them were thousands of pounds and more expensive than the watches.
"I had always been looking for a nicer strap but couldn't find something I really liked. I've always had a passion for business and thought we could do a better job."
Mark got together with his creative team, based in an office at St Ann's Square, and designed a range of simple leather straps.
Buckle and Band is launching with a collection of five different watch straps, three of them leather and two of them silicone and leather hybrids.
"If you're going to the gym or going swimming leather might be rubbing against your skin, but if you then go to work with a shirt or smart gear on you don't want a brightly-coloured silicone strap," Mark explained.
"The hybrids look nice wherever you are."
What is next for the business?
Buckle and Band is now looking to build up its presence in the marketplace after doing a soft launch around a month ago.
The team is also currently testing alternative leather products which Mark hopes will eventually be turned into vegan-friendly watch straps.
And there are plans for stainless steel straps in the pipeline as well.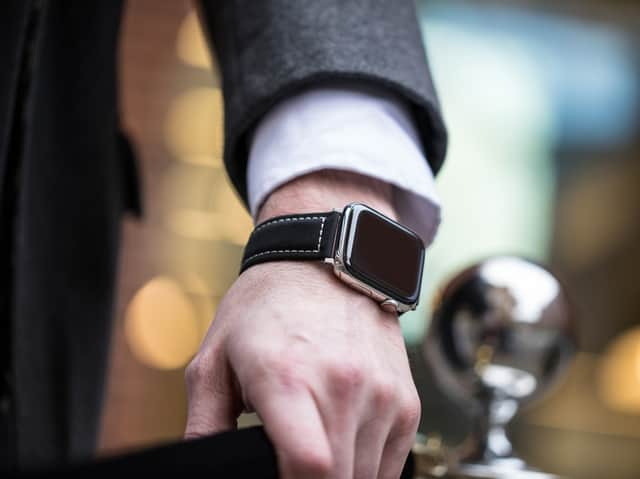 Mark has also made no secret of the fact he would eventually like to bring the manufacturing process for Buckle and Band to the city as well as the creative and designing elements of the venture.
"Ultimately we want to get everything made in Manchester," he said.
How did Mark get into business?
Originally from Norwich, Mark came north to Manchester while he was working as a floor manager for ITV.
He set up his first business, Editor's Keys, on the side but has now been running it full time for around a decade.
The firm specialises in shortcut editing keyboards and home recording equipment for media industries such as video editing and photography.
Mark says he is looking forward to developing Buckle and Band as it has a much wider potential appeal to the general public.
He said: "This has a much bigger market. I was wanting to try something new for myself."