Manchester City star Oleksandr Zinchenko is putting a pair of his boots under the hammer to raise money for his country Ukraine in its war against Russia.
The defender and midfielder has been working to help his homeland since Vladimir Putin ordered the invasion of Ukraine earlier this year.
Now he has signed a pair of his boots and emblazoned them with an anti-war message and is putting them up for auction.
Here's everything you need to know about when the sale is taking place, where the money is going and how any sufficiently-loaded City fans can consider making a bid.
What is the auction to help Ukraine?
Zinchenko, who arrived at the Etihad Stadium in 2016 and has made more than 100 appearances for the club, is one of the highest-profile Ukrainian footballers playing in the Premier League.
He has been using that platform since the war in Ukraine started, raising money for the army and appealing to the international community for support.
He has now donated a pair of his football boots bearing his autograph and the message 'Stop The War' to be auctioned.
They are the ones he wore in Manchester City's FA Cup match against Peterborough United this season.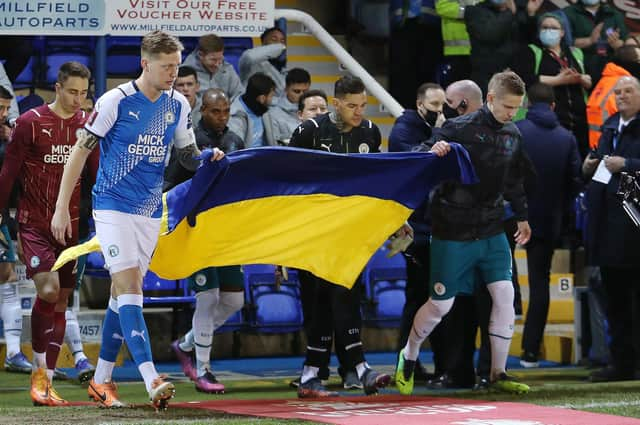 They will go under the hammer at Prozorro.Sale, an Ukrainian digital auction system which has been selling items to raise money for the military defence of Ukraine and to address the humanitarian crisis caused by the invasion.
The auction takes place at 2pm Kyiv time on Thursday 21 April.
The starting bidding price is €625.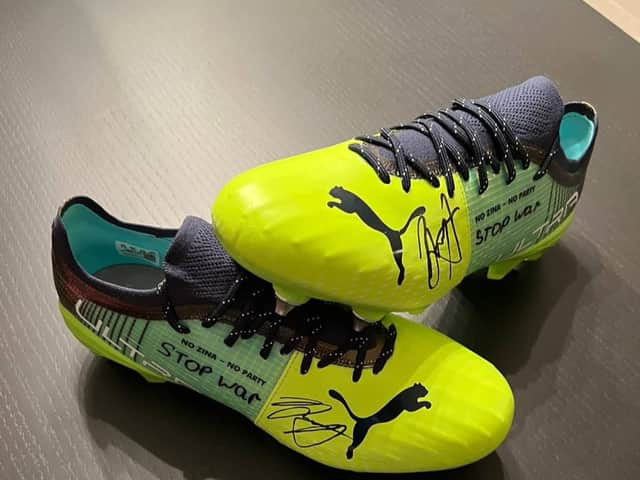 Anyone wishing to take part has until the end of today Kyiv time (Wednesday 20 April) to register with Prozorro.Sale, and they will then be sent a link to take part in the bidding.
Organisers say the proceeds from the auction are going to Ukraine Alive 2022, a volunteer organisation made up of entrepreneurs in Ukraine who are trying to support both the people caught up in the fighting who have had to flee their homes and the armed forces on the front line of the country's defence.