Manchester is facing a bin strike as trade union members voted to take industrial action in a pay dispute.
Members of the GMB and Unite unions who work for private company Biffa were asked if they want to down tools in the row over wages.
The union claims the firm, which is contracted to carry out waste collection work for Manchester City Council, has refused to pay more than the increase allowed in local government by wage restraint policies.
A mass bin strike could affect some 220,000 homes across Manchester, the unions said today (14 April).
In a previous statement Biffa said it was trying to find a solution to the dispute, while the council said it would begin planning for any disruption to services.
Why is there a potential bin strike in Manchester looming and when will it take place?
The strike is expected to take place over 24 days between 3 and 13 May, and again between 23 May and 4 June.
The unions say Biffa has refused to pay more than the 1.75% wage increase set down for local government employees in 2021.
That, the unions say, leaves their members being paid only slightly more than the minimum wage in the middle of a cost of living crisis marked by spiralling energy bills and worrying increases in food prices.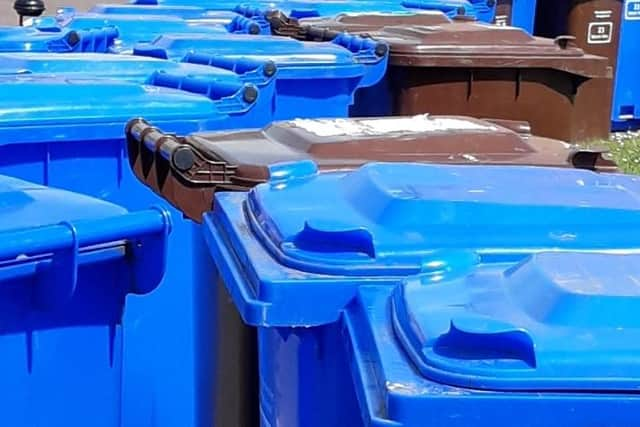 There is particular upset as Biffa is a private company which means it is not bound by public sector pay restraint policies.
The workers balloted for strike action are drivers, loaders and environmental operatives and today GMB confirmed more than 90% of its members had voted to take action, with a 60% turnout.
What has been said about the potential strike?
Michael Clark, GMB Regional Organiser, said: "Manchester's residents now face a bin strike.
"The city's refuse collectors and street scene services worked through the pandemic, doing a tough job.
"Now they need help to get them through the biggest fall in living standards for 50 years.
"GMB's door is open – we urge Biffa to come back to us with a decent offer to stop this strike before it begins."
A Biffa spokesperson said: "We are in active and ongoing negotiations with the unions and remain committed to reaching a solution as quickly as possible."
A Manchester city council spokesperson said: "We are aware of the ballot decision today to go ahead with industrial action. We will continue to work with Biffa, and we will monitor the situation while negotiations are ongoing to reach a solution and avoid strike action. We will continue to put plans in place to minimise potential disruption during any planned strike action."