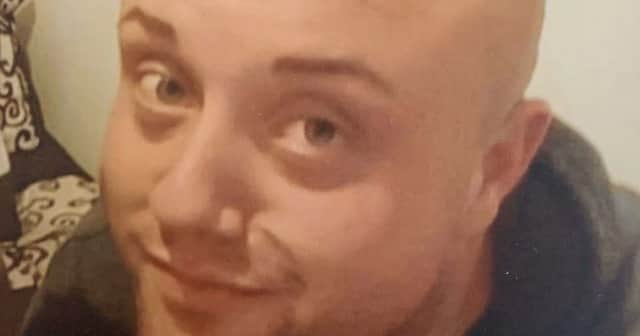 Healthcare worker John Atkinson might have survived the Manchester Arena bombing if he had been treated at hospital before he went into cardiac arrest at the scene one hour and 16 minutes after the blast, an inquiry has heard.
Mr Atkinson, 28, from Bury, Greater Manchester, suffered severe injuries to his legs when the bomb was detonated six metres from where he was standing in the City Room foyer of the venue at the end of an Ariana Grande concert on May 22 2017.
He lost a significant amount of blood as he laid in agony on the foyer floor for 47 minutes before he was carried downstairs by police on a makeshift stretcher to a casualty clearing area at Victoria station.
More than 20 minutes passed – as ambulances queued outside – before he went into cardiac arrest at 11.47pm and was finally rushed from the Arena to Manchester Royal Infirmary at midnight.
A full trauma team of clinicians were waiting on his arrival six minutes later but they were unable to save him and Mr Atkinson was pronounced dead at 12.24am on May 23, the public inquiry into the atrocity was told.
'Member of the public tried to help for an hour'
The inquiry has heard that a member of the public, Ronald Blake, held an improvised tourniquet of his wife's belt and a T-shirt on Mr Atkinson's right leg for up to an hour before paramedics reached him
Only three paramedics from North West Ambulance Service (NWAS) entered the City Room on the night – two of them just a few minutes before Mr Atkinson was evacuated.
Mr Atkinson – who attended the concert with a friend – was not triaged, assessed or assisted by NWAS personnel during his time in the foyer.
On Thursday, the inquiry heard that cardiology expert Dr Paul Rees said "alternative management strategies" for Mr Atkinson included the early application of medical tourniquets to both his legs and "rapid transfer for damage control resuscitation and surgery".
Dr Rees said: "If it had been possible to extract him from the scene and deliver him safety to a pre-alerted trauma team with access to extensive blood products before cardiac arrest ensued, then survival might have been possible."
A panel of blast wave experts also believed Mr Atkinson could have survived with timely medical intervention and the applying of effective tourniquets on both legs.
They reported on viewing the available footage that Mr Atkinson's blood loss was visible until 43 minutes after the explosion.
Within military training the control of haemmorhaging of blood should be achieved as soon as possible in a period known as the "platinum 10 minutes", they added.
An initial post-mortem examination concluded Mr Atkinson died principally from the effects of blood loss from his leg wounds but also noted he had significant heart disease.
Dr Rees found the ischaemic heart disease did not contribute to the blood loss and the cardiac arrest, and was unlikely to have adversely affected the outcome of his resuscitation.
The inquiry is looking at how and in what circumstances each of the 22 victims died and investigating whether any inadequacies in the emergency response contributed to individual deaths and/or if they could have been prevented.