Bosses at Manchester Airport and a leading trade union have clashed over pay and working conditions and staff recruitment in the sector.
Unite warned of a "summer of chaos" at airports across the country and claimed travel hubs should have been doing more to recruit staff earlier but were struggling due to low wages and poor terms and conditions.
Some of the trade union's claims have been robustly challenged by Manchester Airport, which has faced weeks of chaos and long passenger queues at the terminals as well as flights being cancelled due to staffing levels.
The airport says it is trying to get enough employees in place after passenger numbers rapidly surged this year following the relaxation of Covid-related travel restrictions.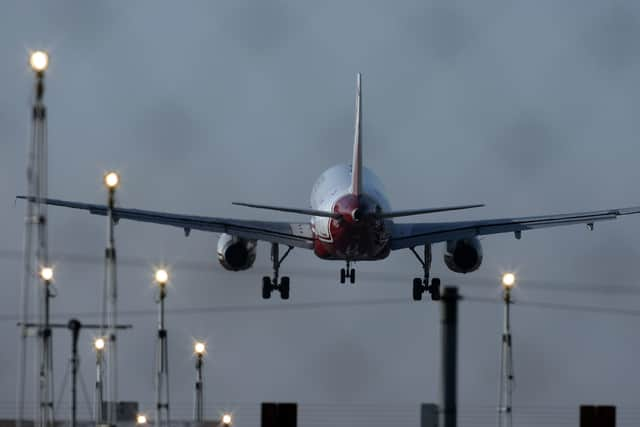 What has Unite said?
Unite, which represents tens of thousands of aviation workers, is warning passengers who experienced misery getting away on holiday over Easter that they should expect more of the same during the half-term and summer breaks.
It blasted bosses in the travel sector for their policies over the past two years of the Covid-19 pandemic and said it had resulted in "chronic" staff shortages which would only be improved if wages rose significantly and working conditions improved substantially.
Unite general secretary Sharon Graham said: "During the pandemic, when airline operators and others in aviation slashed jobs to boost corporate profits, we warned this corporate greed would cause chaos in the industry.
"The aftermath of mass sackings is now chronic staff shortages across the board. Aviation chiefs need to come clean with the public. This is a crisis of their making.
"We are determined that workers will not pay for this crisis. Current pay and conditions in the industry are so poor that workers are voting with their feet. It can only be resolved by offering higher wages and better working conditions for staff. Unite is utterly determined to fight for that."
Unite also sent out a warning to any employer in the aviation industry thinking of battling staff shortages by increasing the amount of overtime employees are working.
Unite national officer Oliver Richardson said: "Unite will not accept our members being forced by their employers to work excessive overtime.
"Relying on staff overtime to run the business can't be a long-term solution. Until the sector addresses the fundamental structural problems it has the delays, cancellations and chaos will continue."
What has Manchester Airport said?
Manchester Airport has hit back strongly at some of Unite's claims.
It said it began recruiting for staff in January and the industry as a whole had made large losses during the pandemic rather than profits being boosted.
The travel hub also spoke about the difficulties it had experienced over the two years of severe restrictions on international travel due to Covid-19 and how it was now trying to cope with a fairly sudden return to something like normal.
A Manchester Airport spokesman said: "The last two years have had a devastating impact on our industry. Air travel ground to a halt and stop-start Covid travel restrictions impeded our recovery, meaning businesses like ours were unable to generate income, whilst continuing to incur huge operational costs.
"We had to take quick and decisive action to protect our business by reducing our costs. We temporarily closed some of our terminals, paused non-essential maintenance, and maximised the use of the furlough scheme to protect as many jobs as possible.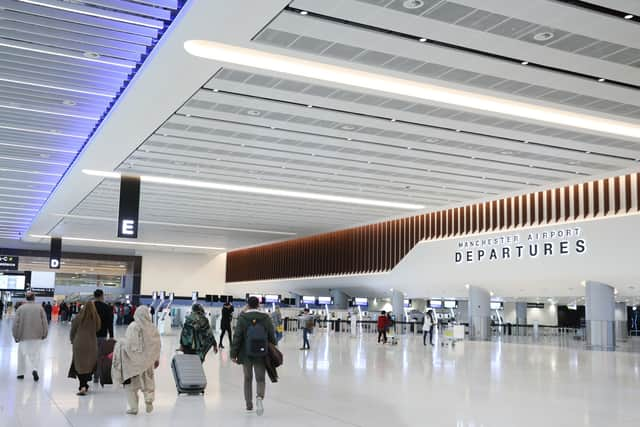 "Despite taking all of these steps, we continued to lose millions of pounds on a weekly basis and with no end to the pandemic in sight, we regrettably needed to make more than 450 colleagues redundant. Others chose to leave the business during this period.
"At each stage we worked closely with the trade unions on a range of agreements targeted to protect as many jobs as possible which, at the time, were recognised as industry-leading, and we ensured as many redundancies as possible were voluntary.
"As recently as January, travel restrictions remained in place and passenger volumes were as low as one-third of what they were pre-pandemic.
"They have risen dramatically since the last Covid restrictions were removed in March, and scaling our operations back up at the same pace has proven to be challenging.
"We have been working hard since the start of the year to recruit the colleagues we need to keep pace with this demand, and are pleased to be once again creating hundreds of jobs for the region.
"We regularly engage with our trade unions and are committed to making the package of employment at Manchester Airport as competitive and attractive as possible.
"We look forward to our first busy summer for three years and we are confident that we will be in a much better position by the time the peak summer season arrives."
The airport said more than 1,600 people had applied for jobs there in April, with around 200 new starters beginning their roles in May.