A youngster who only took up football by chance has made her debut for Manchester United.
Miley Whiteside accompanied her brother Mason to some weekend football sessions - but quickly proved a real talent on the pitch.
Her form as player of the season for both Kirkham Junior Reds and Blackpool Ladies and Girls attracted the attention of club scouts, and Milly was invited for trials along with hundreds of other hopefuls.
Now the nine-year-old from Kirkham in Lancashire has made her debut in a United vs Leicester City in a junior game.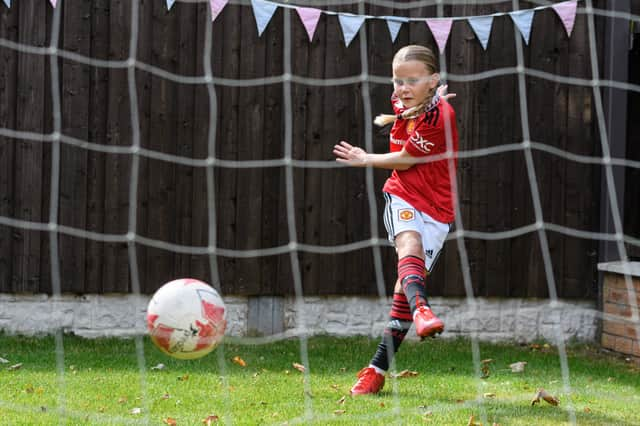 Her dad Chris says midfielder Milly is delighted at the opportunity to follow her dreams at United – despite being a Liverpool fan.
"She loves the game and is really keen to make the most of this opportunity," said Chris.
"Miley has a sister who isn't interested in football at all but she's shown a natural talent for it ever since gong along with Mason to sessions in Lytham and getting involved in the kickabouts there.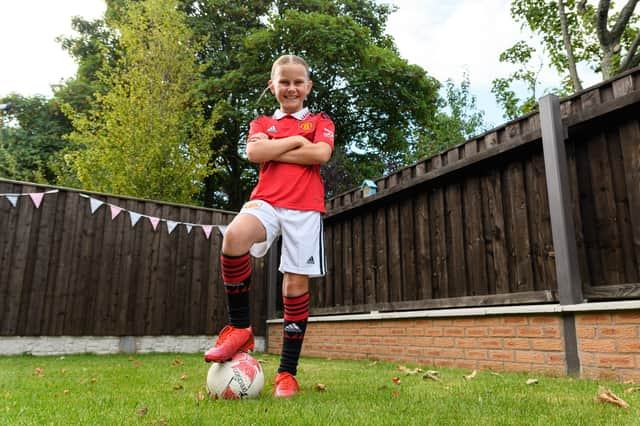 "When the United offer was first made, she said she wanted to wear a Liverpool shirt under theirs but she's determined to make the most of this and we are all thrilled she has been given this opportunity."