Two Manchester-based entrepreneurs are further rolling out their socialising app which they hope will revolutionise the way people meet and make friends.
Linkup, the brainchild of Jack Peagam and Ben Whatson who live on Deansgate, has just had what the team behind it is calling an alpha launch after several months trying it out in the city with students going to university in Manchester.
The app works by creating a meeting point for a given category, such as sports, drinks or fitness, and it then goes on pages which lets users find out what is going on in their areas. There is also a chat function and ways for the meeting creator to control who is going to turn up.
Jack and Ben said their three-month soft launch period in Manchester working with students has gone well and while the city will remain the focus of their attention for now they are convinced there is a market for their product much further afield as well.
What is happening with the wider roll-out of Linkup?
Jack and Ben said the initial roll-out of Linkup has been successful, with Manchester app users including skateboarders sharing their hobby, fitness fans meeting up to work out together and music lovers who were going to concerts solo striking up friendships based on liking the same artist.
Ben said: "In the spirit of Linkup, we've been very involved with showing that being spontaneous and saying yes to new people results in some epic experiences. We have taken complete strangers skiing, skydiving and jet skiing within hours of asking them.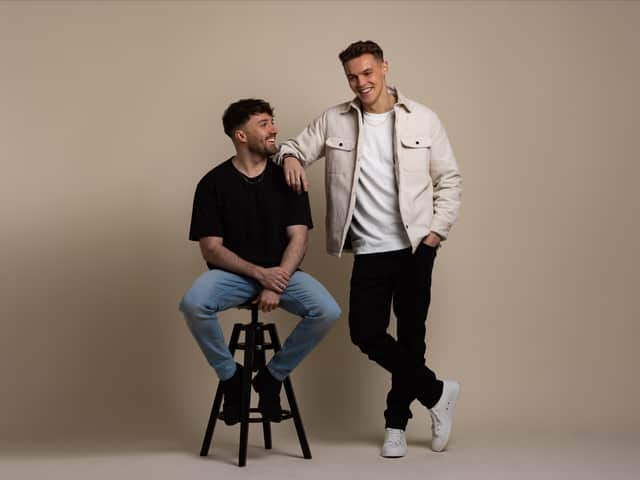 "It was awesome to see the instant thrill, excitement and joy that these people got out of a spontaneous, same-day adventure and that's exactly what Linkup is all about.
"We don't want our generation or any generation after us to rely on living on digital platforms for conversation and interaction, when there are so many opportunities out there to meet new people and forge new friendships based on shared passions; they just need pointing in the right direction."
While the alpha launch will give Linkup a national presence, Jack and Ben say they will continue to concentrate their promotional efforts for now on the Manchester area and students.
They are planning a series of events around the city following the alpha launch including a beer pong tournament for students and plan to be out and about in places like Fallowfield drumming up awareness of the app.
Linkup has already attracted some high-profile supporters such as influencers Krept & Konan and Calfreezy.
What has changed for the main launch of Linkup and what comes next?
As well as trying to get as many Manchester students as possible using the app Jack and Ben have also been collecting feedback from Linkup's first users and tweaking it for the alpha launch.
One of the biggest changes is that Linkup meetings can now be scheduled up to 30 days in advance, whereas Jack and Ben's original idea was that the time limit would be 24 hours to promote spontaneous living in the moment. The chat function has also been made easier to find.
At a time when online security, especially for women, is a hot topic of conversation and safety in the virtual world is rarely out of the headlines, Jack and Ben have also been keen to stress that this is a key priority for them with Linkup. Users searching for events to go to are only shown a general idea of where it will be taking place, such as in Manchester, with the specific location only being revealed once a chat has been set up.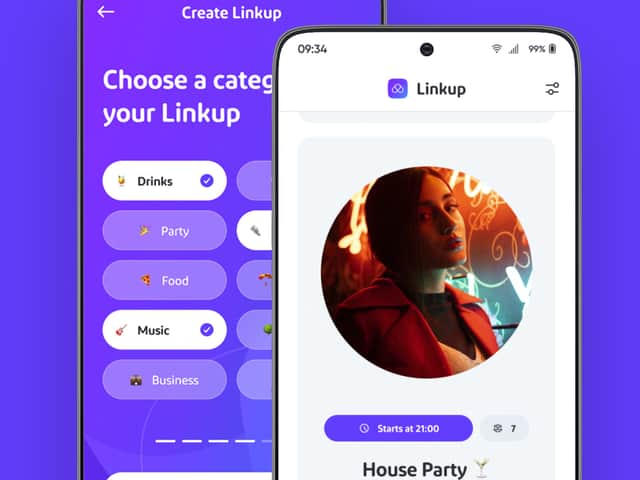 Jack and Ben have also previously said that people who have set up events retain control over who is invited to them and who sees the details for them as well as having the possibility of pulling the plug on an event entirely if they have concerns about going ahead.
Looking beyond the alpha launch, Jack and Ben say they are envisaging an international future for Linkup, while stressing that they are also concentrating on developing its presence in the UK first.
The duo went to South East Asia last year and said they saw many backpackers and solo travellers keen to meet up with people also exploring the world but with no means of doing so, with some resorting to trying to strike up friendships through dating apps that were clearly unsuited to the purpose.
Ben said: "The opportunity to change the game for social interaction is huge. Having millions of users swiping on Linkup for hours isn't the goal; having millions of people using Linkup to get out there and interact in person is what we can't wait to see.
"We want to come in with the go-to solution that will really revolutionise the way we socialise."