Junior doctors have gone on strike in a 72-hour walk-out as part of a dispute over pay and NHS bosses have been advising Greater Manchester patients what they should do during the industrial action.
Strike action is taking place between Monday 13 March and early on Thursday 16 March, and after junior doctors balloted overwhelmingly in favour of industrial action it is likely all of Greater Manchester's hospitals are being affected.
Health chiefs are asking people to use the health service wisely during the strike but also said residents should attend appointments as normal unless someone gets in touch with them specifically to rearrange.
The British Medical Association (BMA), which represents junior doctors, said they had been left with no other option but to strike as they have had real-terms pay cuts of more than a quarter in the space of 15 years.
When is the junior doctors strike and what advice have patients been given?
The junior doctors' strike started at 7am on Monday 13 March and finishes at the same time on Thursday 16 March. With more than 40,000 junior doctors across England having voted in favour of industrial action all of Greater Manchester's hospitals are being impacted in some way. The last time junior doctors went on strike was in 2016 over the attempted imposition of a new contract.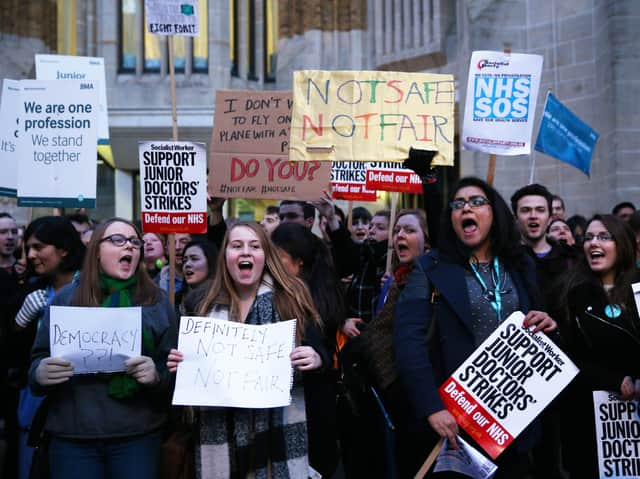 Residents are being encouraged to make sure they use the right service for their health issue and consider using walk-in centres, pharmacists, opticians, dentists, and mental health helplines. NHS 111 should be the first port of call for help and support, with 999 used only for life-threatening emergency situations, the health body said.
The Integrated Care Board said that staff in the health service have been working to minimise disruption and consultant cover will be in place to maintain safe patient care, along with the normal number of nurses and allied health professionals. However, it said some disruption to hospitals and some GP services during the strike was inevitable.
What has the NHS in Greater Manchester said?
Dr Francis Andrews, consultant in emergency medicine and medical director at Bolton NHS Foundation Trust said: "Junior doctors are a valued and essential part of our NHS workforce. We recognise the significant contribution they make across services in Greater Manchester as they care for patients and progress in their medical careers. We respect their right to take industrial action and hope a resolution will be found soon. Our priorities as always are patient safety and making sure people know where they can get appropriate healthcare from during strikes.
"Our message to the public is clear. People must come forward if they need urgent medical care, especially in emergency and life-threatening cases – when someone is seriously ill or injured, or their life is at risk.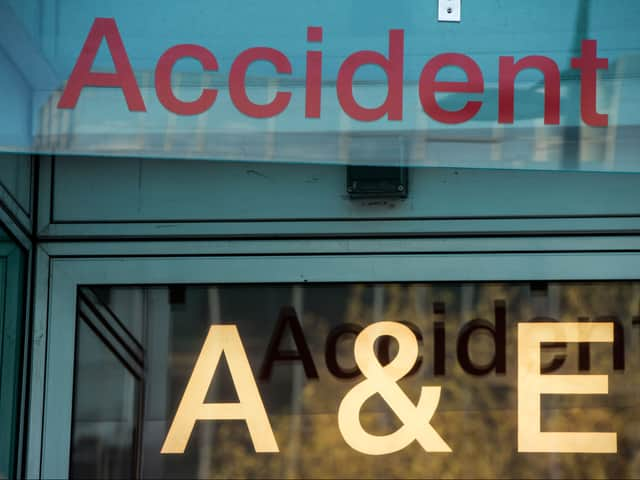 "Whilst we are doing our best to minimise disruption, we are asking people to use NHS 111 Online as the first port of call for health needs and continuing to only use 999 or the emergency department (A&E) if it's life-threatening.
"Services are expected to be impacted across the whole healthcare system including hospitals, mental health services and primary care, as GP trainees are junior doctors. This may affect some appointments and clinics but our message to the public is to please continue to attend your appointments unless you are contacted and told otherwise. The NHS will contact you if your appointment needs to be rescheduled due to strike action.
"We have been working with health and care partners across Greater Manchester to put in place plans to ensure we can deliver safe care for people who need it during this period of industrial action. Staff where appropriate will be redeployed, some appointments and services have been rescheduled and there has been an additional push to maximise hospital discharges."
What has the BMA said about the junior doctors strike?
The BMA has laid the blame for the industrial action squarely at the Government's door and said the health secretary Steve Barclay had to consider coming to the negotiating table to work on reversing the pay cuts junior doctors have suffered.
The co-chairs of the BMA junior doctors' committee, Dr Rob Laurenson and Dr Vivek Trivedi, said: "Make no mistake, this strike was absolutely in the Government's gift to avert; they know it, we know it and our patients also need to know it. We have tried, since last summer, to get each health secretary we have had, round the negotiating table.
"We have not been told why we have not been offered intensive negotiations nor what we need to do for the government to begin negotiations with us. We are left with no option but to proceed with this action.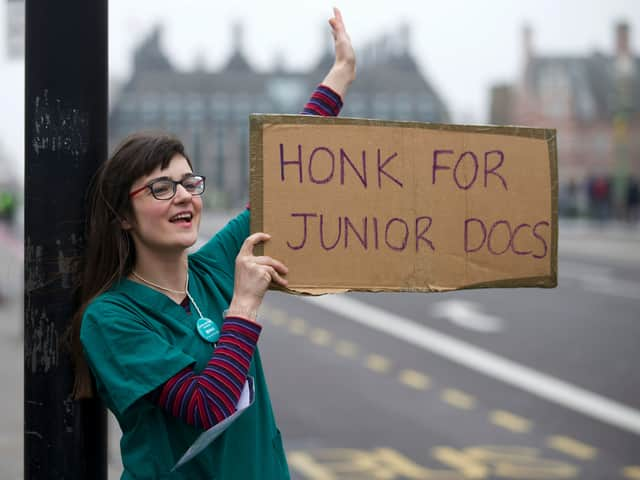 "The fact that so many junior doctors in England have voted yes for strike action should leave ministers in absolutely no doubt what we have known for a long time and have been trying to tell them, we are demoralised, angry and no longer willing to work for wages that have seen a real terms decline of over 26% in the past 15 years. This, together with the stress and exhaustion of working in an NHS in crisis, has brought us to this moment, brought us to a 72-hour walk out.
"How in all conscience, can the health secretary continue to put his head in the sand and hope that by not meeting with us, this crisis of his Government's making, will somehow just disappear? It won't, and patients and the public will continue to feel the brunt of his inaction, until he starts to negotiate with us and we agree a deal that truly values junior doctors and pays us what we are worth."