A fresh appeal for information has been made on the second anniversary of a double shooting in Manchester.
Junior Ajose and Cheriff Tall both suffered fatal injuries when gunmen opened fire in Moss Side on 21 June 2020.
Exactly two years later police and the two men's families are once again appealing for public help to bring the killers to justice.
Despite extensive police investigations those responsible for the deaths have still not been found.
What happened to Junior Ajose and Cheriff Tall?
At around 12.55am on Sunday 21 June 2020, police were called to reports that gun shots had been heard on Caythorpe Street in Moss Side.
A short time later, police were made aware that two men, 21-year-old Cheriff Tall and Junior Ajose, 36, had arrived at hospital with gunshot wounds.
Tragically both men died from their injuries.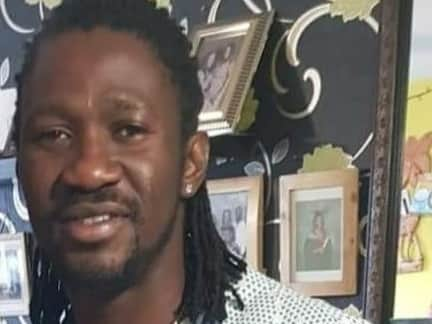 Officers have trawled through hundreds of hours of CCTV and mobile phone footage and made a number of arrests which led to people being questioned in custody.
Despite that, efforts to find the gunmen are not complete.
On the first anniversary of the shootings in 2021 the families released heartfelt letters written by Junior's children and Cheriff's sister which reflected on their memories, thoughts and grief.
Now, despite the ongoing attempts to piece together what happened on that night, police have admitted that they still need the public's help to crack this case.
Police have said that they are releasing mobile phone footage of the event just before the murders occurred on Tuesday (21 June).
What have police said on the second anniversary of the shootings?
Detective Chief Inspector Neil Higginson, who is the senior investigating officer, said: "There were hundreds of people present in the car park on that evening and I really do believe there are people who were there that could help us to finally solve this case and bring closure to the families of the victims.
"Today we are releasing some unseen footage from the night, which was taken from one of the seized mobile phones. It doesn't show much, but I'm hoping that it brings the event to the forefront of the minds of those who attended.
"Please, if you know anything at all, get in touch, we are so close to solving this case and the families have waited too long now, we need to get this person located and in prison as soon as possible.
"On today's anniversary we will also be releasing video appeals from the family members of Junior and Cheriff who are desperate to get justice for their loved ones.
"We are particular keen to see any video footage which was filmed from around midnight onwards."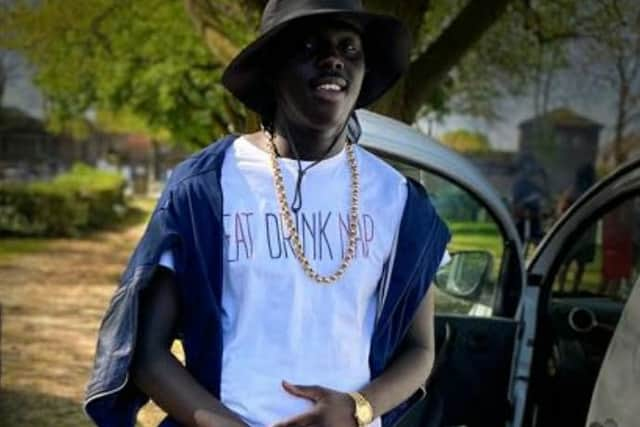 What have the families said?
Lola Ajose, Junior's wife, said: "It has affected us in every way, not for the good, especially the children.
"Every day is just like a reminder that he'snot here any more and life's never going to be the same without him.
"As a father he was a fun dad. He loved his kids, doted on them and he did anything for them. As a husband, I felt like I was spoilt because he did anything for me as well.
"He loved partying, being around family and friends. He just wanted everyone to be around and happy and laughing and dancing. He loved dancing, he had some crazy moves. He was just fun to be around.
"It would mean so much to us as a family for any footage, any pictures, anything that you can bring to the police and get in touch with them, just to bring whoever it was that murdered my husband to justice."
Moussa Tall, Cheriff's father, said: "Somebody who killed two people in one night with no remorse, with no respect, you know that person can kill again.
"I'm calling that somebody who knows something to come forward to help the police to catch this killer, because two years is too long.
"We as a family are not eating, we're not thinking, because I cannot share this country with this killer while he is still here somewhere out there. My rest is not good any more.
"The whole family has broke up completely. This is very hard for the whole family, for the whole community. At this time when the anniversary comes to remember the dead it brings memories again.
"We just need to push a little bit, with everybody, so something can be done now. I'm asking a little thing, to come forward please, and justice will be done."
What should someone with information do?
Footage that meets the description requested by the police can be uploaded to GMP's Major Incident Public Portal here. Any videos, images or information can be sent through to the portal anonymously.
Anyone with information should contact police on 0161 856 9908, quoting incident number 221 of the date 21/06/20.
Alternatively reports can be made anonymously to the independent charity Crimestoppers on 0800 555 111.