Heavy snowfall has swept across the United Kingdom in the lead up to Christmas 2022 causing widespread disruption to transport and travel. Manchester Airport was forced to close both of its runways last weekend which subsequently cancelled dozens of flights.
Passengers were informed on Saturday (December 10) runways were to be closed temporarily and to contact their airlines for further guidance. The airport opened one runway from 11.30am as they worked to make the other safe for use.
In total Manchester Airport has seen more than ten outbound flight cancellations, as well as dozens of flight diversions due to the worsening weather conditions. A Manchester Airport spokesperson issued a statement, saying: "Health and safety will always be our top priority and operations will resume at the earliest opportunity."
As a result of the disruption, passengers were forced to wait a number of hours in departure and arrival lounges. Extreme cases of 17-hour-long waits have been reported.
Manchester was one of a number of cities completely covered in a blanket of snow on Saturday and Sunday as sub-zero temperatures struck the North West of England. The Met Office had warned that lows as chilly as -10℃ in isolated areas would result in travel chaos.
Is Manchester Airport open today?
As of Tuesday (13 December), Manchester Airport is business-as-usual. Both runways of the airport are currently open, arrivals and departures are being dealt with in a timely manner with limited disruption due to the weather. You can also see our daily guide here to expected queuing times and travel advice to help you get through the airport more smoothly.
Manchester Airport flight cancellations due to snowy weather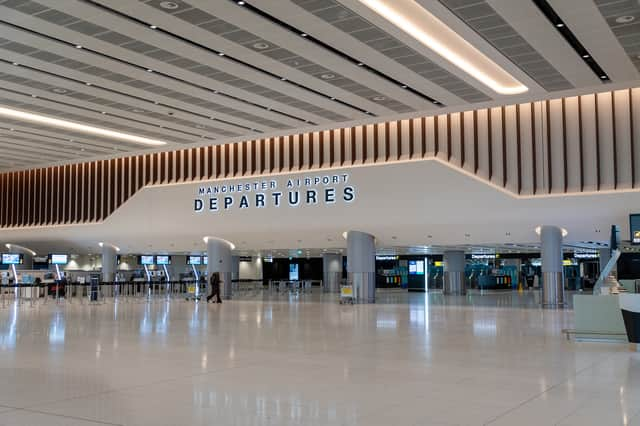 At the time of publication - Wednesday, December 14 - there have been no further inbound or outbound flight cancellations at Manchester Airport. For further information and guidance, visit the Manchester Airport website.