A protest will be held in Piccadilly Gardens on Saturday (1 October) to stand in solidarity with the demonstrators who have come out onto the country's streets in recent days to demand major changes.
Iran has been rocked by massive demonstrations against the hardline Islamic regime in charge after a young woman, Mahsa Amini, was detained by the country's morality police for wearing her hijab too loosely and subsequently died.
One of the Manchester women organising Saturday's protest says the current demonstrations are the largest against the Iranian government she can remember.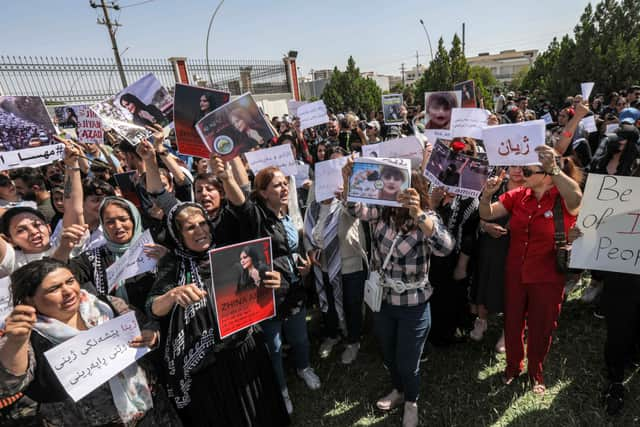 Why is a protest to support the Iranian demonstrators happening in Manchester?
Over the course of around 10 days protests against Mahsa Amini's death have swelled into an outpouring of fury against the current rulers of Iran, with women playing a very prominent role as they protest against the severe restrictions on their lives.
Reports say dozens of protestors have died as the uprising has spread to cities across Iran.
Demonstrators have been using the slogan: "Woman. Life. Freedom" as a way of expressing their key demands.
Now a group of Iranian and Kurdish women in the city-region want to come together in Piccadilly Gardens to peacefully show their backing for those who are out on the streets in Iran demanding change.
The protest will begin at around 1pm on Saturday.
The organisers say they want world leaders to listen to the voices of those protesting and not to do deals with the current Iranian government without significant guarantees about improved human rights.
Demonstrations in support of those protesting in Iran have also been held in cities across the world.
What have those organising the protest said?
One of those helping to put the Manchester protest together is Fereshteh Mozaffari, who was a political journalist in Iran but left the country to move to the UK in October 2010 and now mainly works as an artist and producer.
Fereshteh, who lives in Ardwick, said: "We just want to show our solidarity with the Iranian people and do something for our sisters.
"We are asking the government and EU leaders to listen to the voice of the people. People need to understand in Europe that human rights do not only apply to Western countries but to people who live in other countries as well.
"The revolution has been going on in Iran for 10 days now and they are not able to suppress it. People are very angry.
"We are inviting people to really think about what is going on and hold politicians accountable.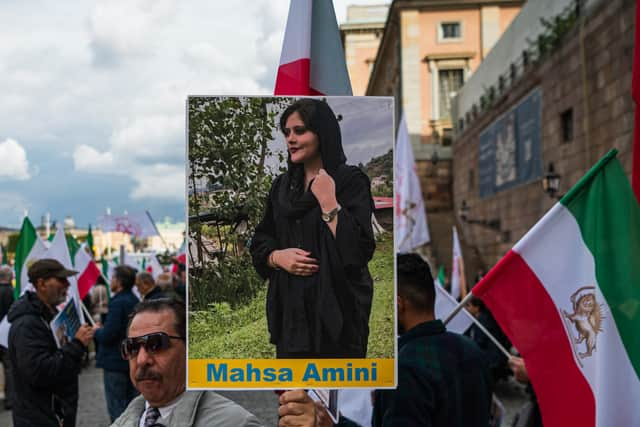 "Human rights should be part of any deal with the regime. This is an aggressive regime that doesn't understand human rights and suppresses and kills women.
"The West needs to wake up to the fact that the Iranian people are going to decide what they want for the future and will not forget who stood by them and who turned their backs on them.
"People inside Iran are asking us to be their voice because the internet is shut down in Iran most of the time. They are asking us to raise awareness.
"They don't want foreign interference, especially not militarily, but they do want to be heard and for the international community to listen to them."
Fereshteh said she believes the current demonstrations are the biggest and most serious against Iran's theocratic rulers in more than four decades since the referendum to become an Islamic republic in 1979.