Wigan rockers The Lathums have announced the launch of their charity fund Chance To See, focusing on helping young people and children in their hometown with creative opportunities. Launched as part of a partnership with Curious Minds, a cultural education charity, the fund will aim at youth and community providers in Wigan.
With 100 per cent of funds received, the Chance To See charity will help young people, with focus on those who face economic or social inequality, with a chance to "perform, visit, experience, and participate in brilliant arts and culture", according to a press release.
The Lathums launched the charity with an intimate show, together with a gift-giving event. The fund gets its name from the 2021 song How Beautiful Life Can Be by the Wigan locals, who just achieved their second no 1 album in the UK.
In a statement, the band said: "Just having an acoustic guitar when times have been tough has meant that The Lathums became possible and offered us escape from whatever was happening in our lives at the time.
"Some people can't get their hands on a guitar or encounter any other form of creativity and the idea of never having that opportunity breaks our hearts. When attention has rightly been on heating and eating through the colder months, by starting this fund with Curious Minds we'd also like to take care of some of the other things that make life worth living."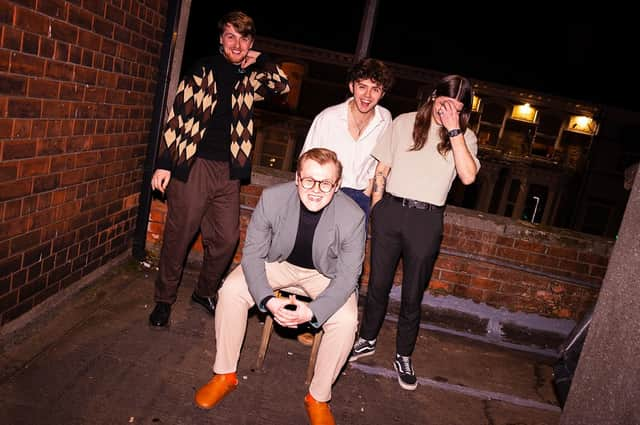 Kelly Allen, executive director for social justice at Curious Minds, said: "Young people living in challenging circumstances need hope. They need inspiration, a form of expression and a way to imagine life different from how it is now. These are all things that art and culture do extremely well. We're very proud to be working with The Lathums to improve life for the young people in Wigan who really need it."