There were a few clinks of champagne flutes at the weekend as twin sisters marked 10 years since their successful kidney transplant at Manchester Royal Infirmary.
Gill Kaczmarczyk and Jen Heaton, 54, were found to be a perfect match when Gill needed a new kidney on 26 September, 2011.
The mother-of-two now lives a full and active life but her life changed more than a decade ago when she was admitted to hospital with end-stage kidney failure after contracting swine flu.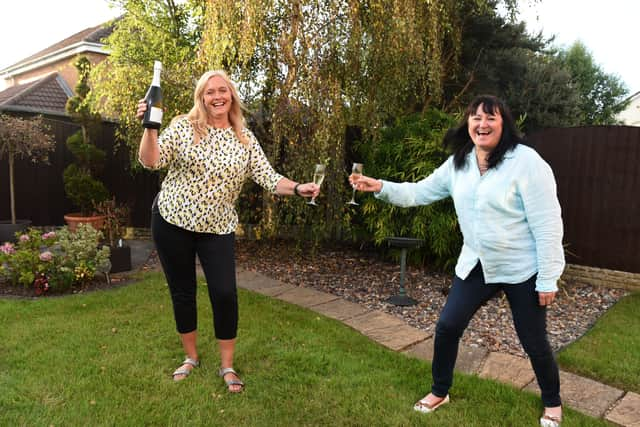 The twins are now closer than ever, they say.
Gill said: "Every morning I look at my scar in the shower and say thank you to my sister. I've got a bit of Jen inside me that helps me stay alive."
Gill was overwhelmed with emotion in the days before her transplant, and praises staff on the ward.
At one point she recalls feeling that she didn't want to go through with the operation.
"Jen and I have shared everything together, but it just felt like this is just too much," said Gill.
"I can't take this from her. I remember just wanting to run away, but the nurse just knew the right things to say."
How did the need for the operation come about?
Before contracting swine flu, Mrs Kaczmarczyk, a learning consultant who lives near her sister in Penwortham in Lancashire, had lived with a chronic renal condition called IgA Nephropathy.
She managed it with long term medication, but she now feels fitter than ever.
Gill, who lives with husband Steve, 58, and her two daughters Alyssia, 29, and Grace, 27, found the early days of recovery quite stressful. "I'd gone through this huge thing and all I wanted was to repay my sister by getting on with my life. But I picked up bugs so easily, and I started to feel like a burden when I kept getting ill."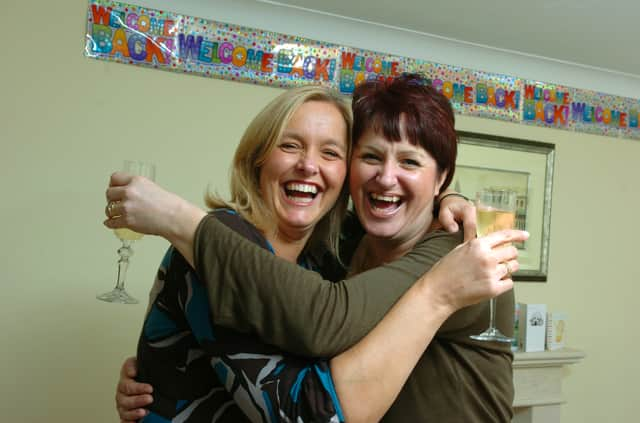 Jen, a GP, felt wonderful to have saved her sister's life.
"It's given me so much joy seeing my sister get her life back," she said.
"She's been able to travel and do things with her two girls.
"She's no longer up all night being ill, struggling with tiredness and headaches."
And she urged other to consider how organ donation can make a difference to some else's life.
She said: "If you know someone who needs a transplant, please consider putting yourself forward.
"A lot of people are born with one kidney and don't even know it. I just want people to be aware that it's much safer and less painful than I ever imagined and the support you get is amazing."
You can find out more about organation donation on the NHS here.