The world's best para-swimmers will be battling it out for medals at the Manchester Aquatics Centre for a week of thrilling competition at the end of July and the start of August.
The organisers are now looking for around 250 people who are willing to give up their time to help make sure the global sporting contest runs smoothly. Here are the roles that are available and what you need to know if you are thinking of applying.
Volunteers being sought for the 2023 Para Swimming World Championships in Manchester
The 11th edition of the Para Swimming World Championships takes place at the Manchester Aquatics Centre between 31 July and 6 August. Over a week of intense action in the pool around 600 athletes from more than 70 nations will do battle to get on the medal podium. To increase the importance of the event even more, the championships are a crucial qualifier for the 2024 Paralympic Games in Paris.
With the event less than six months away, the search is now on to assemble a huge team of volunteers to help deliver the competition. The roles available include hospitality, athlete and event services, ticketing and spectator services, ceremonies and media operations.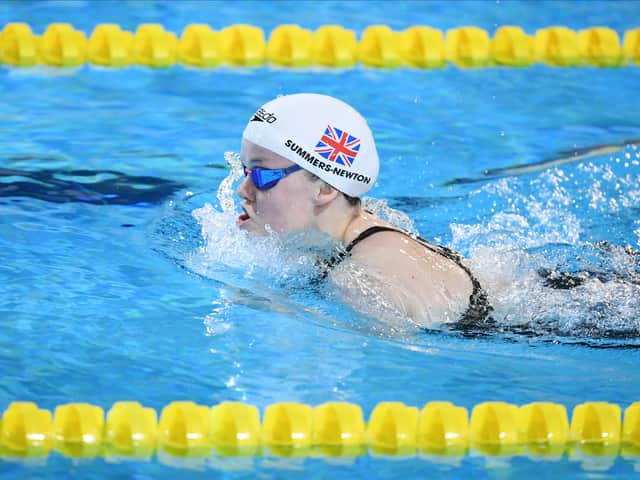 You have to be 18 or older to be a volunteer, but no previous experience is required. Training specific to each role and venue will be done once the roles have been assigned. The volunteers will also include people taking on pre and post-championship roles.
If you want to be a volunteer for the championships, apply at the British Swimming website here. The deadline for returning completed application forms is Friday 10 March.
What has been said about the search for volunteers?
Head of sport and operations for the Manchester 2023 Para Swimming World Championships, Thysia Pater-Dye, said: "It can't be understated the hugely important role that volunteers play at the heart and soul of the Manchester 2023 Para Swimming World Championships, helping make both athletes' and spectators' journeys very special.
"This is an opportunity to be part of something really special. The majority of our roles don't require formal experience or qualifications, and can be a great way to develop skills and experience that will be invaluable for you and your future career.
"We welcome interest from all who can bring positivity and passion to an inclusive, people-centred workforce team."