Protestors formed a huge human chain in the middle of Manchester city centre to mark the anniversary of a police attack on demonstrators in Hong Kong.
Scores of people formed a long line down Market Street opposite the Manchester Arndale on Wednesday (31 August).
The event was put on to commemorate three years since police attacked protestors at Prince Edward Station during a long campaign in the region against political changes there.
The campaigners say they want to continue raising awareness in Manchester of what happened in Hong Kong during the months of protests in 2019 and 2020 and drum up public support for their cause among residents.
What was the Hong Kong protest in Manchester city centre and why did it take place?
The protestors formed a massive human chain down Market Street for around an hour between 6pm and 7pm on Wednesday. Many of them held yellow umbrellas, which were initially used to protect protestors from police brutality during a campaign demanding more democracy in Hong Kong in 2014.
Others held up large placards explaining to the public what happened at Prince Edward Station in 2019, while others spoke to curious Mancunians drawn by the visually-striking protest who wanted to know more about it.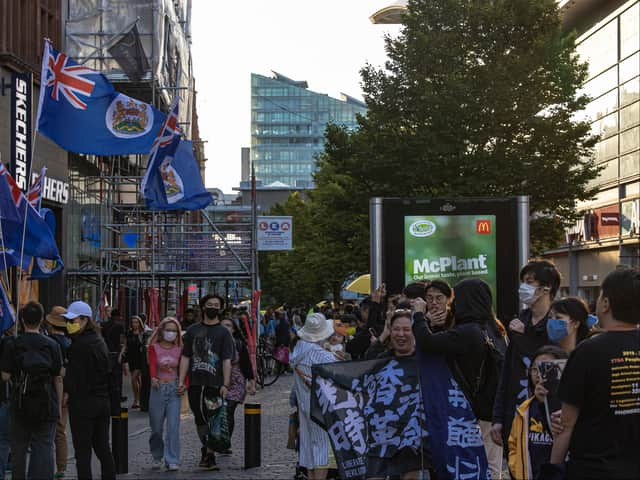 The human chain was formed on the anniversary of the incident at Prince Edward Station in 2019 in which police attacked rail passengers while trying to reach protestors.
There was a huge wave of protests in Hong Kong starting in 2019 against a widely-criticised extradition bill, with demonstrators calling for the chief executive at the time to step down.
The introduction of the Hong Kong national security law in 2020 prompted further mass protests and countries including the UK relaxed immigration laws to allow people from Hong Kong to leave more easily.
What do the protestors say about their campaign?
One of the organisers of the protest, who asked not to be named, said: "We want to spread the true history of Hong Kong in the last few years. We want people in Manchester to know what has happened in Hong Kong.
"We want to tell the government what we want, what democracy and freedm should look like in Hong Kong.
"There are still protests going on there now but it has become more underground, people can't just come out any more because of the national security law.
"We need to keep the focus on the situation in Hong Kong and we hope we will have freedom and peace once again."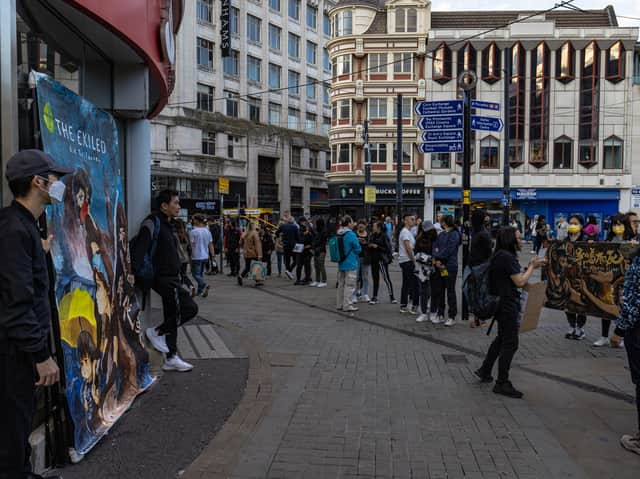 Protestors say similar events to mark the anniversary took place around the globe, with demonstrations being held in countries including Canada, Australia, Japan and Taiwan.
The campaigners say they would also like Manchester and British institutions and political organisations to reconsider some of their dealings with China in the light of its actions in Hong Kong.
The national security law has been widely criticised internationally, but Hong Kong officials have repeatedly defended it on the grounds of social stability and sought to discredit the protests.