Hometown: A Teenage Killing - Yousef Makki death and Manchester knife crime explored in BBC3 TV show
Journalist Amber Haque is looking at the killing of 17-year-old Yousef from Hale Barns and the wider issues with knife crime in the city.
Watch more of our videos on Shots! 
and live on Freeview channel 276
Visit Shots! now
The killing of Manchester teenager Yousef Makki and the city's wider problems with knife crime are the subject of a new investigative TV series.
Hometown: A Teenage Killing, which is being shown on BBC Three, follows Manchester-born journalist Amber Haque as she explores what happened to the 17-year-old from Hale Barns who was stabbed in 2019, as well as the wider issues around race and class and their connections to justice and violent crime in the city.
The programme explores a worrying trend of middle class youngsters in Manchester carrying knives for status. Amber also meets a community trying to get justice for young people convicted under the controversial joint enterprise laws, which campaigners say are disproportionately used against ethnic minority young men.
Here's when the BBC is showing the programme and how you can catch it.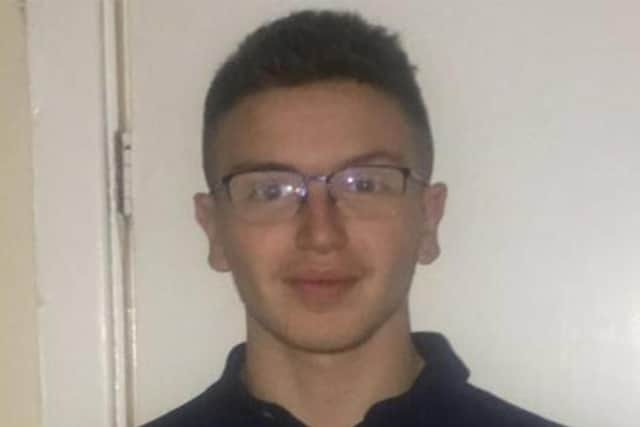 When is Hometown: A Teenage Killing on TV?
The series started being aired on BBC Three on Sunday 9 October and continues on Sunday (16 October). The programme starts at 9pm.
If you didn't see the the programme last weekend though, the whole investigation which spans four episodes is available to view now on BBC iPlayer here. The programmes will be available on BBC iPlayer for more than a year.
What does the programme explore?
The 2019 death of Yousef Makki, a teenager who was on a scholarship to a private school in one of Manchester's wealthiest suburbs in Hale Barns, shocked the city.
In the programme, journalist Amber revisits the police investigation as well as the rumours that swirled around the community at the time of his death as she attempts to understand the circumstances of his killing.
Yousef's family have been campaigning for answers and justice ever since his death. His sister Jade Akoum recently published the book The Boy With A Pound In His Pocket about her brother's life, his death and the court case in which a defendant was found not guilty of murder or manslaughter.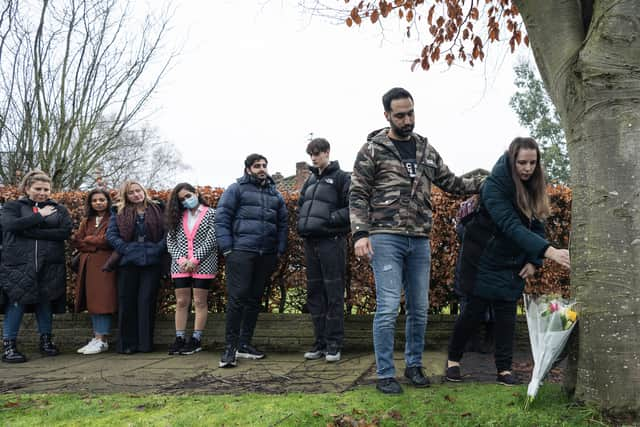 The programme also expands its focus to look at the wider issues of violence in Manchester as the number of incidents involving knives increases. Shockingly Amber finds that many middle-class young people are carrying knives for reasons of status and looks at the belief that Yousef's death was not a one-off occurrence.
Her investigation then takes her to a scene in Manchester where another 17-year-old has been fatally stabbed and to the courtroom where the subsequent trial is being held. Unexpected revelations as part of the evidence lead Amber to consider whether elements of Manchester's dark past are influencing what is happening on the city's streets.
She also looks at a confidential report which suggests there may have been missed opportunities to intervene before Yousef's death and seems to cast new light on the final weeks of his life. She also meets a community on the other side of the city battling against the conviction of three people under the controversial joint enterprise legislation, which has been described by campaigners as unjust.
What did Amber say about making the programme?
Amber said: "Reporting on this story has been a really personal journey, full of twists and turns. I never expected to meet middle-class kids carrying knives and to hear that many believe Yousef's tragic stabbing was not a 'one-off' in the wealthy suburbs I grew up in.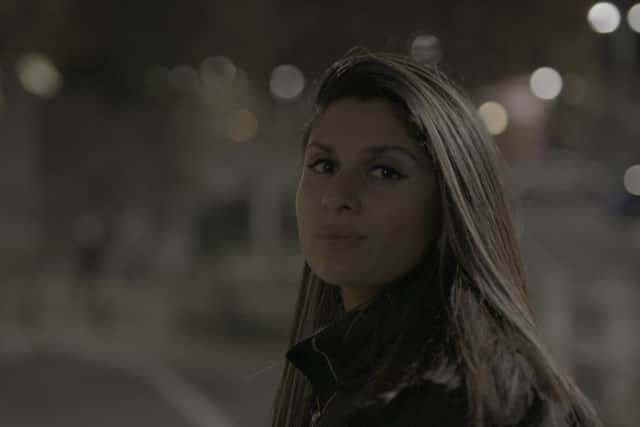 "What happened to Yousef Makki in Hale Barns started a conversation that we needed to have in my hometown. About class, race, justice and what happens when you reverse the stereotypes of knives and gang culture. I've seen first-hand reporting on this series, that what you wear, how you talk, what music you listen to – is seen as 'silly fantasy' in one part of town, but evidence of criminality in another."