Oldham pub of 'national, historic importance' to close after 200 years due to being unexpectedly sold
Last orders are set to be called on Friday, November 24.
Watch more of our videos on Shots! 
and live on Freeview channel 276
Visit Shots! now
A 200-year-old pub described as of 'exceptional, national, historic importance' will close next week after being unexpectedly sold. The Royal Oak, Union Street, Oldham, which is Grade II listed, including its interior, is famed for its polished mahogany curved bar, etched stained glass and Victorian tiles.
However, last orders are set to be called on Friday, November 24. The Oak is a multi-room pub with a function room on the first floor. Due to its listed heritage any unauthorised material alterations to the building both inside and out would be' an immediate criminal offence', according to a council conservation officer.
The Oak is a meeting place for more than 10 local groups including the thriving weekly 'Folk at the Oak' music club, the Royal British Legion, a railway enthusiasts' group and even a choir. Earlier this week, in a move which surprised licensee of 15 years, David Sweeney, and dozens of customers, the pub building's owners, Inglenook Group said the premises should be vacated by no later than Sunday, November 26.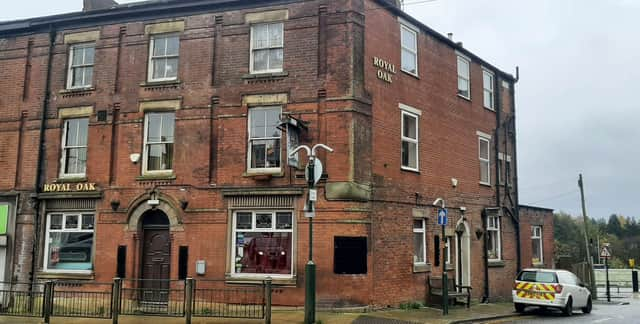 Inglenook Group have not disclosed who the new owners are or what the intention is for the future of the premises, although it is understood it is being sold. The move has left the pub's supporters fearing the building could be developed for possible residential or commercial use, despite its listed status.
Licensee David Sweeney, said: "It is with a heavy heart that we announce that The Royal Oak will close its doors on November 24. This is out of our control as the owners have decided to sell the building to someone who approached them. This is without offering it up for sale to anyone else. We do not know what the plans are for the building."
Devastated locals have formed a group with the intention of listing the pub as an asset of community value and have pledged to uphold the heritage value of the building. Assets of community value need to be registered with a local planning authority by a voluntary or community body with a local connection. Once listed, if an asset of community value comes up for sale, the community have an opportunity to make a bid to purchase it
Hannah Wood, has been instrumental in revitalising the Oak after the pandemic shut-downs. Her work there has included redecoration and helping set up the Wednesday evening folk music nights.
She said: "We had a meeting on Wednesday and there were tears from a lot of us. The Oak is important to many, many people and is where varying groups from Oldham meet and socialise. Hundreds will lose their meeting place. I just want to stress to the people of Oldham the heritage value of this building. It must be protected."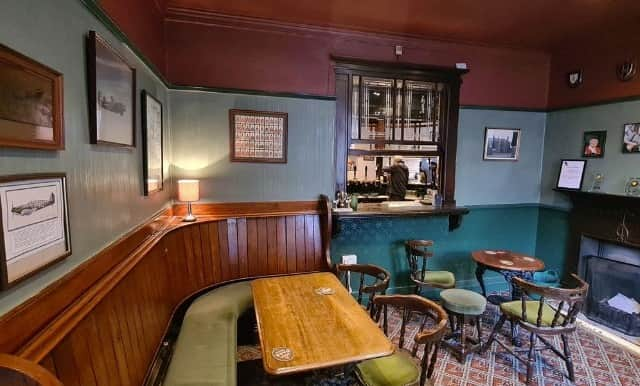 The pub was built around 1825, extended in 1872, and then, after Robinsons took over in 1922, given an internal refit and remodelling in 1928-9, from when most of the unique internal features date.
The heritage listing contains a wealth of detail about its features which include the intact off-sales entrance and servers described as 'a rare survival'. The front lounge has floor tiling and an art nouveau mantelpiece and fireplace and the upstairs function room also has intact servers and sash screens.
The Campaign For Real Ale (CAMRA) classify the Royal Oak as three star, saying it's 'a pub interior of exceptional, national, historic importance'. In the submission to list the pub as an asset of community value, CAMRA, said: "The pub enables local people to meet and socialise in a welcoming environment which, individually, they find rewarding and enjoyable.
"The pub has special value to local heritage and culture, which should be protected. It forms an important part of the community's historical and cultural identity. Traditional pubs of architectural value are becoming rarer. The pub is an invaluable asset to Oldham and is history. There are over 10 groups that regularly meet there."
Paula Stebbings, Oldham Council's building conservation officer said that due to its heritage 'any unauthorised works to the listed building is an immediate criminal offence'. She added: "The building as a whole is listed, not just internally, so if any works are carried out without receiving listed building consent, apart from like for like repairs, the council needs to be made aware of this immediately. The new owners of the building will have been made aware of the listing when they bought the property."
Helen Plant, 39, from Mossley, is a regular a the Folk at the Oak evenings where she sometimes sings.
She said: "This is our home. It's so cosy with a real fire in winter. Because we get the room for free we don't have to charge anyone for entrance. It's a place where I think everyone feels welcomed. I've made so many unlikely friendships which I know I wouldn't have made anywhere else. When I heard it was closing I was in absolute shock, just devastated. It's the speed that it has been sold. None of us even knew it was on the market."
Current owners Inglenook Group were approached for comment on the sale of the Royal Oak. A spokesman said they were unable to provide any information due to data protection reasons.