Pubs have long been the heart of many communities in Greater Manchester, but this could soon change if the government does not step in to support them, landlords warn. They say this is now a "make-or-break" moment for the UK pub industry.
One pub licensee who is now fearing for both her pub and her community is Joanne Farrell. She has been in the trade her whole life, starting out aged 12, peeling vegetables in the local Robinsons pub.
Now aged 54, she has been running the Windsor Castle in Stockport for the last 15 years and is fiercely passionate about her job and the important role pubs play in UK society.
She said: "I want to be here until I die. I love what I do. Simply, I love what I do. It's the trade that determines how long I'll be here. If people can't afford it, if we keep struggling and the prices keep going up, I won't be able to stay here."
"The pub is one of the most important things in the community. If you lose a pub out of a community, it rips the heart out of it. A pub is where people come to socialise, they come to talk, to chat over their problems and their worries, they come to grieve. There's a few babies that have been made with people coming to pubs.
"My clientele ages from 18 years old to 80. And if one of my old boys has got a problem in here, one of the younger guys will sort it out."
How difficult is the current situation for a landlady like Joanne?
Over the last few months, Joanne has had to significantly adapt how she operates in a bid to keep energy costs down, including installing a log burner in the pub. While there are certain energy costs that cannot be cut, such as keeping the cellar coolers on, she is making small changes wherever she can.
The fridge lights are now always switched off, they only use the glass washer if the basket is full and the outdoor flood lights go off as soon as last orders is called.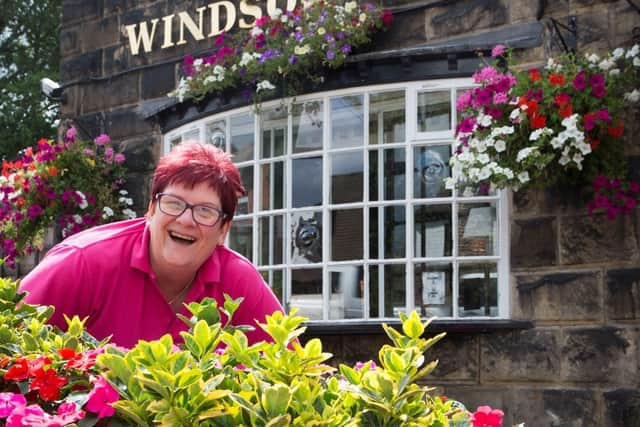 Joanne said: "It makes your day harder work. I've got to be very, very disciplined. It's very, very tough times. I've been in this trade a long time and this is the hardest it's ever been. It's not only hard for people in the pubs, it's hard for our elderly people out there."
She has also noticed changes in customer spending habits. People are staying home more nights a week than before and they are buying less drinks.
She added: "Running up to Christmas, it was always card payments. What we're looking at now is that people are starting to use cash more. What I think is that, they're going out to the cash machine or the bank, they're drawing out a certain amount of money, and when that's gone, it's gone."
Joanne blames "greedy" energy companies, which "have made lots and lots of money while we're all struggling." She thinks that the government would be more inclined to step in and help struggling pubs if they recognise and acknowledge their social value, as well as the difficulties they are facing today.
What does the British Bar and Pub Association say about the current situation?
This sentiment is echoed by the British Bar and Pub Association (BBPA), which is today urging the government to do exactly that. Ahead of the new Energy Relief Scheme announcement on 1 April, they are calling on the Chancellor to freeze duty rates, implement a significant increase in the discount for draft beer sold in pubs, and introduce the reduced rate for lower-strength beers from 1 August.
The BBPA are also encouraging people to support the online Long Live the Local petition for government help and share their favourite pub memories on social media under the hashtag #LongLiveTheLocal.
BBPA Chief Executive Emma McClarkin said: "It is crucial the Government shows in this budget that it understands the pressures the sector is facing and just how much our pubs and breweries mean to communities everywhere across the UK.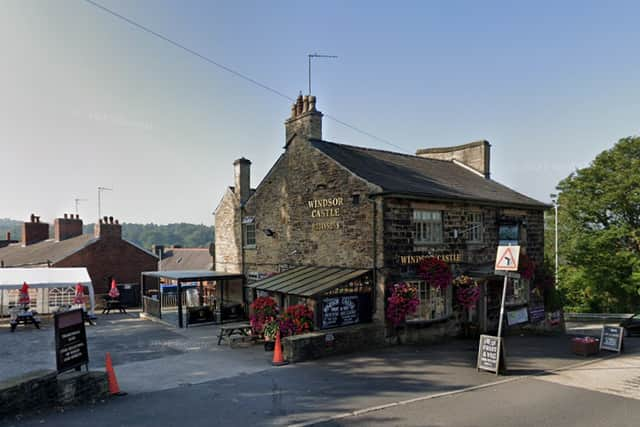 "We urgently need the Chancellor to deliver a plan for sustainable growth with fair, modernised tax rates and a focus on skills and training needed to ensure pubs and breweries can thrive.
"After almost three years of extremely tough trading conditions due to lockdowns, an energy crisis, supply chain disruptions and more, now is a make-or-break moment to save our locals and breweries from failure now in the years to come, we need the Government to act now or risk losing something very special forever."
The BBPA has said that, according to estimates from Oxford Economics, beer sales will decline by 9% in 2023/4, which amounts to one million fewer barrels of beer sold or 288 million pints. They add that, if the upcoming Spring Budget does not include help for British pubs, then 2,000 of them face closure and 25,000 could lose their jobs.
What does Joanne say the future holds for her?
Joanne says that for licensees like her, who have already had to endure the difficulties caused by the pandemic, having to deal with rising energy costs is like "going from one nightmare into another."
She said: "I can't look back and what I try to do is go from day to day and budget, plan and watch what I'm spending. It's not a money tree. It's very, very difficult.
"People will only support you if you're working hard. And the sad thing is that we're working hard on that and the government keeps moving the goalposts. Things keep going up and up and up. People's enjoyment will stop because you simply can't afford it. Enough is enough."