The Greater Manchester schools which have lost their Outstanding Ofsted rating - with one now Inadequate
Outstanding schools were previously exempt from regular visits from the watchdog, but this was changed in 2020.
Watch more of our videos on Shots!
and live on Freeview channel 276
Visit Shots! now
Greater Manchester schools which were previously rated Outstanding have been revisited by Ofsted - and some have faced significant downgrades in their rating. Schools judged Outstanding had been exempt from routine inspection by the watchdog, but this rule was lifted in 2020.
ManchesterWorld, with the help of analysis done by the data team at our sister title NationalWorld, has now looked through what happened when schools in the city-region were reinspected. In some cases the results were dramatic, with one school going from having the best-possible rating to the worst outcome of all in being judged Inadequate.
Ofsted said going back into previously Outstanding schools more often gave parents the confidence that information available was up-to-date, but a teaching union said the figures overall showed that it was time for the way schools are assessed to be completely rethought.
What does the data show for Greater Manchester?
The data shows that since the rules around inspecting outstanding schools changed there have been 14 schools revisited by Ofsted.
The most significant regrading was The King David High School in Manchester, which was judged Inadequate by the watchdog following a visit in November 2021, with the report being published in March this year. The school had been given the best-possible result the previous time the inspectors visited, which was back in May 2015.
Ofsted said in its report that there had been "widespread failures in how leaders protect pupils from harm" at the school, and that parents and pupils had little confidence in reporting safeguarding or welfare concerns. The watchdog also said there was "unlawful direct discrimination" at the Crumpsall school's Yavneh single-sex units "because the pupils who attend Yavneh Boys can mix socially with pupils (both girls and boys) in the main school, whereas pupils who attend Yavneh Girls cannot".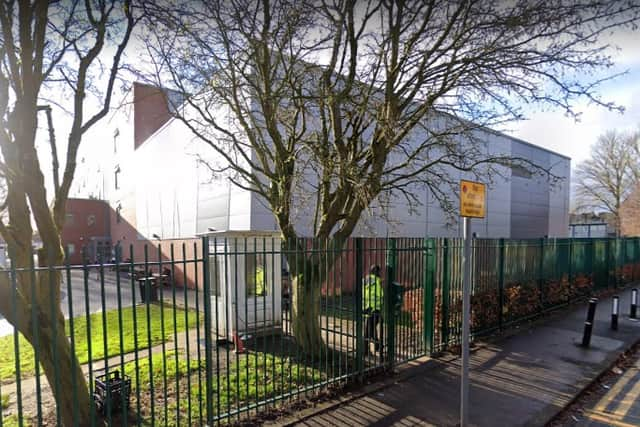 Two schools which were previously Outstanding were judged to be Requiring Improvement on the inspectors' return. They were The Radclyffe School in Oldham and Great Moor Infant School in Stockport.
Egerton Primary School in Bolton, Mills Hill Primary School in Oldham, St Patrick's RC High School in Salford and Brooklands Primary School, Our Lady of the Rosary RC Primary School, Well Green Primary School and Urmston Grammar Academy (all in Trafford) were all adjudged to be Good when they were revisited.
Four of the 14 Greater Manchester schools had kept their Outstanding rating on reinspection. These were Springfield Primary School and Sale Grammar School in Trafford and Twelve Apostles Catholic Primary School and Standish St Wilfrid's Church of England Primary Academy in Wigan.
Across England as a whole 371 schools which were previously Outstanding have been reinspected by Ofsted, with more than 80% being downgraded from the top status.
What has been said about the data?
The Department for Education (DfE) removed the requirement for Outstanding primary and secondary schools to be reinspected in 2012 in an attempt to reduce the inspection burden on highly-peforming schools. However, the exemption was scrapped in 2020. Of the 3,400 schools graded outstanding at that point, 43% had not had a graded inspection for at least 10 academic years, and a further 38% had gone between five and 10 academic years.
Ofsted's chief inspector, Amanda Spielman, said: "Regular inspection gives parents confidence in the quality of their child's school. Exempting outstanding schools deprived parents of up-to-date information. It also left a lot of schools without the constructive challenge that regular inspection provides.
"The exemption was a policy founded on the hope that high standards, once achieved, would never drop, and that freedom from inspection might drive them even higher. These outcomes show that removing a school from scrutiny does not make it better."
A DfE spokesman said the government had rapidly improved school standards, thanks to the tireless efforts of school leaders. The spokesman said 87% of England's schools are rated as Good or Outstanding.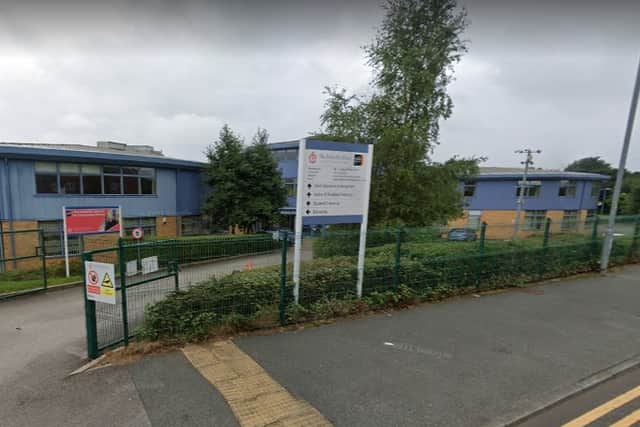 But a teachers' union said the finding that inspection standards were often not maintained showed that the system needed to be overhauled.
Kevin Courtney, joint general secretary of the National Education Union, said: "Far from demonstrating the value of Ofsted, this report shows that the inspectorate makes no material positive difference to schools.
"Schools must be accountable, but Ofsted is thoroughly discredited in the eyes of school leaders, staff and parents. Its findings are frequently unreliable and invalid.
"We need to see a root and branch review of the way schools are inspected. At the moment, Ofsted is driving good teachers away and making education worse."
The three Greater Manchester schools which have been reinspected and found to be requiring improvement or inadequate have been contacted for comment.