Greater Manchester night-time economy adviser Sacha Lord has launched a new campaign calling on the Government to think again over VAT rises for the hospitality sector.
The city-region's night tsar says additional tax burdens would be a major blow to businesses which have been hit hard by the Covid-19 pandemic and warned tens of thousands of cafes, bars, restaurants and other similar venues could face potential closure.
Mr Lord launched the new campaign as the country went into Plan B measures to combat coronavirus and the Omicron variant.
He is calling the campaign Axe The Red Wall Tax as he says those areas across the north of England and the Midlands will face the biggest impact from the tax rises.
The Government says businesses are being supported into spring 2022 with a £400bn support package and prioritising expanding the vaccine booster programme will balance reducing demand on the NHS while also protecting jobs.
Why has Mr Lord launched the Axe The Red Wall Tax campaign?
Mr Lord said the Government's announcement of further restrictions against Covid-19 had already led to 83% of hospitality venues experiencing cancellations of bookings.
He also said hospitality has suffered greatly from almost two years of restrictions of various kinds due to coronavirus.
Mr Lord is particularly concerned at the prospect of tax hikes for hospitality businesses in Red Wall constituencies, saying they generally have higher numbers of people working in the sector.
He said the tax rise will hurt the poorest 10% three times more than it will hurt the richest 10%, and feared it risked derailing hospitality's ability to contribute to the UK's recovery.
What tax rises do businesses face?
On 1 October, the Government increased VAT on hospitality from 5% to 12.5%, despite concerns voiced by the sector.
Then, on 1 April 2022, the government will introduce a second VAT increase, taking it to 20% which was the normal rate pre-pandemic.
The Government announced a temporary 5% reduced rate of VAT for certain supplies relating to hospitality, hotel and holiday accommodation and admission to certain attractions in July 2020 due to Covid-19.
It was then subsequently extended a number of times as the sector continued to face challenges related to the pandemic.
What has Mr Lord said?
Mr Lord said: "Britain's pubs, cafes, restaurants, and hotels have already suffered immense damage since March 2020. Sales across hospitality are around half what they were in 2019, and the sector remains in crisis mode.
"Yet for some unfathomable reason, this Government plans to practically double VAT for hospitality businesses, putting at risk the survival of 12,600 businesses, forcing them to raise prices for consumers and six in 10 of them to cut jobs.
"And it's in Red Wall constituencies that this tax will hit people the hardest.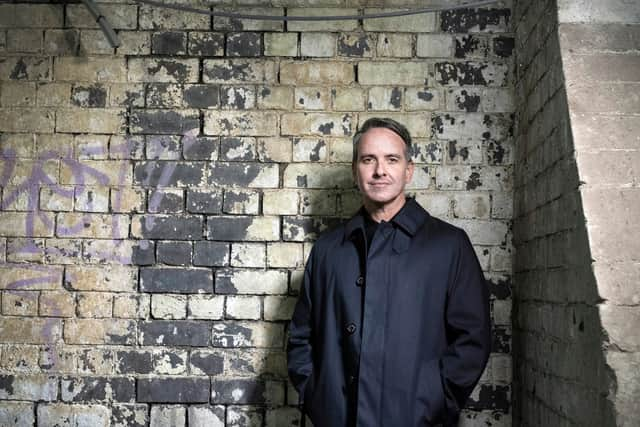 "This Tory tax rise is a Red Wall Tax on working class northerners, plain and simple. It will hurt the poorest in our society more than anyone else, eating into the disposable incomes of the UK's poorest 10% of people three times more harshly than the richest 10%.
"I'm not sure why it's left to me to tell a Conservative Government not to raise taxes, but the road we are going down will do nothing but stifle investment, economic growth and recovery.
"Despite having entered the pandemic as one nation, the Red Wall tax would mean that we emerge more unequal than ever. This is why I'm launching my campaign to Axe the Red Wall Tax.
"If politicians of all stripes are really serious about levelling up, and helping those parts of the country that have had a poor deal for so long, they need a strong and thriving British hospitality sector.
"The Red Wall tax will kill our industry and is the surest route to levelling down, and I'll certainly be fighting it every step of the way."
What has the Government said?
A HM Treasury spokesperson said: "We have acted early to help control the virus's spread - while avoiding damaging economic and social restrictions by allowing businesses to remain open.
"To continue to protect the NHS, as well as jobs and livelihoods across the country, our priority is to ensure everyone who is eligible gets their booster jabs as quickly as possible.
"Our £400bn Covid-19 support package will continue to help businesses into spring next year and we will continue to respond proportionately to the changing path of the virus, as we have done since the start of the pandemic."