Night tsar Sacha Lord: 'Vaccine passports in nightclubs will cause surge in house parties'
Sacha Lord said there are a lot of questions to be answered around the controversial move.
Watch more of our videos on Shots! 
and live on Freeview channel 276
Visit Shots! now
Greater Manchester night time economy adviser Sacha Lord has expressed his disappointment about the Government's plans for vaccine passports in nightclubs.
It has been announced that ministers are pressing ahead with the idea of making revellers show proof they have been jabbed from the end of September.
Mr Lord has raised a number of significant concerns about the move and also said there are still questions that require answering.
Disappointment industry's views were ignored
Mr Lord said ministers are ploughing ahead with this when many in the hospitality sector and night-time economy have considerable worries about it.
Speaking on Wednesday (1 September) he said: "Last night, Downing Street confirmed it intends to press on with plans to introduce vaccine passports for nightclubs from the end of September.
"It's disappointing that despite the calls from all sides, including the industry and customers themselves, the Government is continuing to move ahead with this."
Proof of vaccination status a 'blow to the industry'
Mr Lord said requiring people going to nightclubs to show they have been vaccinated is another hurdle for an industry still struggling to recover from suffering some of the harshest and longest measures to slow the spread of the novel coronavirus.
He urged people to come forward to have their jabs.
But he also expressed considerable unease about the idea of vaccine passports, especially as not everyone is medically able to get jabbed currently.
He said: "Although I strongly urge everyone to have their vaccine, there remain countless unanswered questions around the implementation and legality of passports, and their discriminatory nature on those who are not eligible for medical reasons, or who choose not to have a vaccine."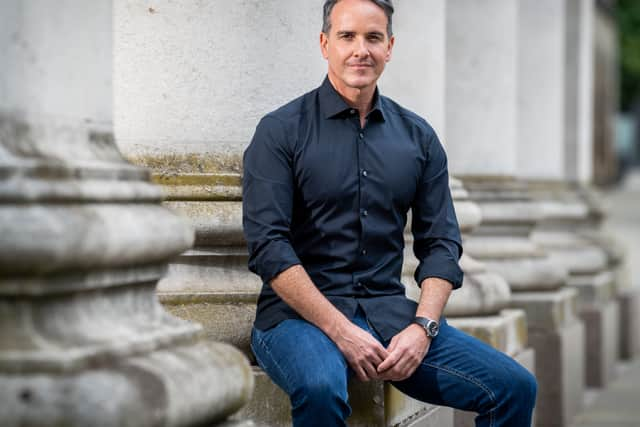 He said the measure was a real worry for venues already on a financial knife-edge.
Mr Lord said: "The measures will cause enormous disruption to an already struggling industry.
"It will not only encourage a surge of indoor house parties, arguably less safe in terms of security and monitoring alcohol consumption, but the current guidance is extremely open ended as to which operators will be required to enforce checks."
Inconsistencies in Covid-19 rules
Mr Lord pointed out that clubs were potentially being treated very differently from areas such as workplaces or other events involving large numbers of people which are now allowed.
"Why should an open plan nightclub with outdoor terrace, for example, be classed as any less safe than an enclosed 1000-person office, and where the current wording states 'large gatherings', does this include weddings, churches, or even Parliament?" he asked.
"We already have sensible, safe precautions across the hospitality sector, and with nightclubs already open we have proof that the current set up is working safely and effectively.
"I would strongly urge the Government to rethink this plan or the economy will face another severe blow come the end of the month."