'The problem comes from men': Manchester Mayor Andy Burnham launches campaign challenging street harassment
A hard-hitting video has been released showing the everyday experiences of women and girls at the start of efforts to change male behaviour and attitudes.
Watch more of our videos on Shots!
and live on Freeview channel 276
Visit Shots! now
Greater Manchester Mayor Andy Burnham has launched a new campaign to challenge male behaviour and attitudes as part of effort's to tackle harassment and violence against women and girls.
And Mr Burnham said he would use his position to personally lead efforts to change conversations and thinking among men and boys on the issue.
Now that work is getting under way with a hard-hitting video showing the kind of unwanted and distressing experiences too many women and girls face in everyday life.
What did Mr Burnham say about leading this campaign?
The powerful video includes a jogger facing unwanted and intrusive comments about her appearance both online and in real life and another woman being subjected to inappropriate touching, aggressive comments of a sexual nature and wolf whistling.
Shocking statistics in the video show that 86% of 18-to-24-year-old girls and women in the UK have experienced some form of sexual harassment in public, and 95% of women of all ages do not report their experiences of the issue.
Mr Burnham said men and boys have to acknowledge that males are responsible for much of this behaviour and that is where efforts to tackle it have to start.
He said: "There has been a narrative that women should do this or the other, and that's the wrong starting point.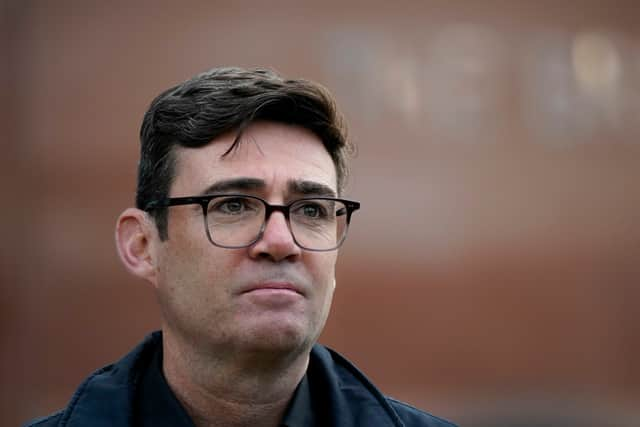 "It's got to be about us men and boys first. The problem is coming from us, we need to own this and say collectively that something needs to change.
"We all have mothers, grandmothers, sisters, nieces, daughters. We have to ask ourselves that if we wouldn't like any of our own family spoken to in this way or treated like this why should we accept it for anybody else?
"It's about having a conversation we've possibly never had before.
"We need to ask each other and ourselves; 'Is this OK?' In many instances I'm certain the vast majority will say, no it's not. It's time to reflect on our own behaviours and call each other out when we see behaviour that is simply not acceptable and shouldn't be tolerated any more."
Mr Burnham admitted he had experienced conversations with female members of his own family that he had not had before during this year.
He said: "That experience of hearing what my daughter said to me has changed my thinking, I will be honest.
"I'm not saying I know it all and here's me lecturing everybody, it's not that at all.
"We need to be prepared together to reflect, think about things, change things and have those conversations about behaviour which causes distress and anxiety.
"We have seen an outpouring of calls for change, of women asking why they have to walk home with their keys between their fingers, to be looking over their shoulders, to hear wolf whistling on their way to school or college. That is the reality of many people's lives."
Challenging long-held ideas of what is acceptable and 'banter'
Deputy mayor Baroness Bev Hughes said one of the most important things to challenge was the notion that sexual comments to women and girls, harassment, wolf whistling and other such behaviours were "banter" or largely harmless.
She said: "We've had this idea in all sorts of things, trying to trivialise what is a serious intrusion.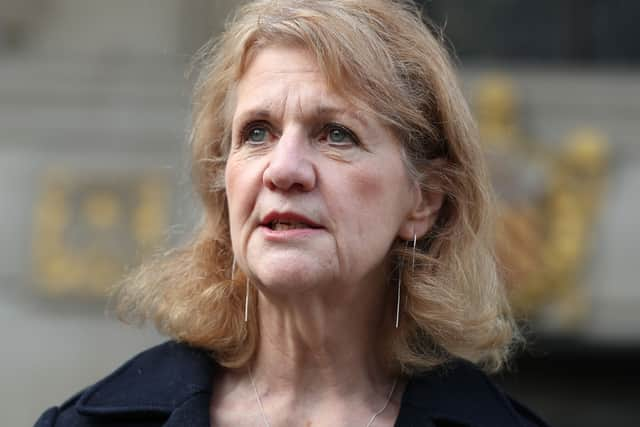 "The thread that runs through our whole strategy is that all these things, from street harassment through to sexual violence, physical violence, domestic abuse and even murder, come from some men feeling they can do or say what they want to women.
"That power differential and inequality is used to justify a whole range of behaviours and we have to say it's not OK, starting with these kinds of experiences."
What will happen next for the campaign?
Mr Burnham said this will be a personal focus for him in 2022 and pledged again his commitment to take these messages and conversations into schools, colleges and community settings.
He said he would be seeking good role models to accompany him to speak to men and boys on the issue.
He said other work related to the issue of gender-based violence and the strategy had also got under way, with an anti-spiking taskforce meeting for the first time to tackle an issue which largely relates to women having nights out.
And the board which will oversee the gender-based violence strategy, bringing together senior figures from the public sector with organisations representing victims and survivors and those with lived experience of abuse themselves, met for the first time on Thursday (16 December).
Mr Burnham said changes need to be made in policing, on transport to make it safer and in communities across Greater Manchester.