The future of Rochdale's 772-year-old market has again been thrown into doubt – but it may not be too late to save it.
The curtain nearly came down on centuries of trading history four years ago when the council announced it could no longer afford to subsidise stallholders. Traders ultimately stepped in to run the market themselves, despite bosses initially rejecting their proposal as 'not viable'.
However, the Riverside Market – which is supposed to run at The Butts in the Greater Manchester town three days a week- was only held sporadically towards the end of last year and now appears to have completely ground to a halt.
It is understood the existing arrangements for running the market have broken down. Its plight was raised by Coun Shahid Mohammed at a recent Rochdale Council scrutiny committee.
What was said about Rochdale's market at the committee meeting?
Coun Mohammed said several traders had voiced serious concerns over the future of the market at the latest Milkstone and Deeplish area forum meeting. And he questioned what the current plans for it were, adding that there was a consortium of traders that were keen to take it on.
"Are we going to leave them to do it, or is it now finished in Rochdale?" he asked. "If it is, it's such a shame. I hope you have some good news for me."
"The artisan market continues on a monthly basis and that is successful," he said. "But can Rochdale sustain a more traditional market on most days of the week? It doesn't seem like it can. So it's something we would consider as part of a wider events strategy."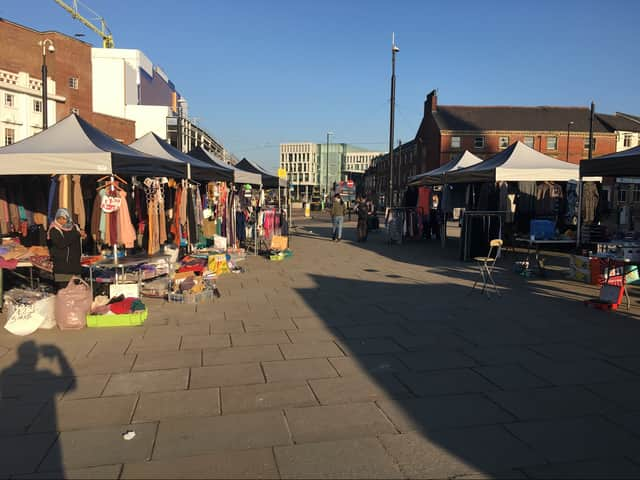 Mr Rickell said he was willing to discuss proposals from the traders' consortium. It is understood that Coun Mohammed has since formally requested a meeting with the RDA and traders' representatives.
Coun John Blundell, cabinet member for economy and regeneration at the council, has confirmed that markets will form part of a new events strategy.
Coun Blundell, who is also an RDA committee member, said: "We are developing an events strategy to coincide with the completion of the town hall that will include culture and specialist markets. We are also always open to discussions with anyone interested in running a market in Rochdale."