However, the data for the 10 Greater Manchester boroughs is less clear, with significant increases and decreases in both offending and enforcement.
What does the fly-tipping data for Greater Manchester show?
Of the 10 local authorities in the city-region, seven saw a year-on-year increase in fly-tipping in 2020-21 compared to 2019-20.
The biggest rise was in Stockport, where reports of illegal dumping of waste soared by 59%, followed by Tameside which had a 50% increase.
The other councils which have an increasing problem with rubbish being abandoned incorrectly were Bolton, where reports rose 34%, Bury which had a 24% increase, Salford where there was a 23% rise, Trafford where it went up by 7% and Wigan which saw 6% more than the previous year.
On the other hand, there was a reduction in fly-tipping incidents of almost a quarter (24%) in Oldham.
And in Manchester and Rochdale incidents went down by 18% and 13% respectively.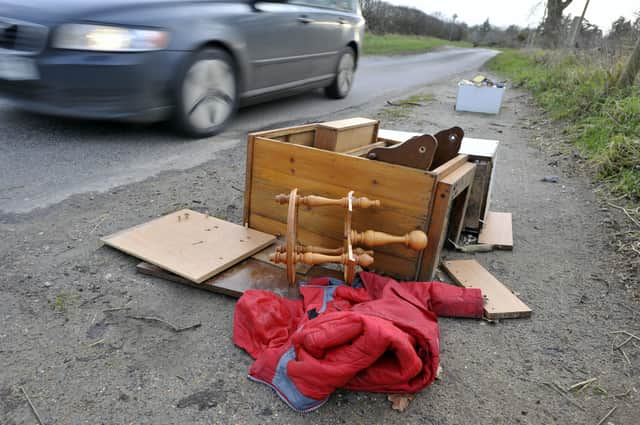 The picture for enforcement is similarly a little mixed, with seven of the 10 councils seeing a reduction in it in 2020-21 compared to 2019-20.
The two councils which had the largest spikes in incidents, Stockport and Tameside, also seemed to put a bigger effort into enforcement action, with increases of 55.2% and 52.6% respectively.
On the other hand, the figures show enforcement actions in Bury in 2020-21 fell to zero.
And there were huge reductions in the number of actions taken in Salford (55%) and Trafford (53.1%).
The other councils where fewer actions were taken were Manchester, which had a fall of more than a third (37.2%), Oldham (28.6%), Rochdale (15.4%) and Bolton (8.4%).
Enforcement levels in Wigan remained unchanged over the two years being considered.
ManchesterWorld has asked a number of Greater Manchester councils which have seen the biggest increases and reductions for comment.
A Tameside Council spokesperson said: "There is no excuse for flytipping. Flytipping is illegal, unacceptable and disrespectful to the local community and environment. We have officers out every day investigating flytipping and will always take action against the offenders where we find sufficient evidence.
"We cannot pinpoint why there was an increase in flytipping in 2020-21 but it seems to be a national trend. In general, there is an issue with unregistered waste carriers - or 'man in a van' type operators who often advertise on social media - flytipping waste. So perhaps the increase may be linked to more people getting work done at home during lockdown may have increased costs of waste disposal through legitimate channels so more people may have instead paid for unlicensed traders to dispose of their waste.
"If waste is flytipped, by you or by someone else on your behalf, you could face a £80 fixed penalty notice or an unlimited fine. It is a legal requirement that householders check their waste is being disposed of legally and responsibly. Therefore, if you are asking a third party e.g. a builder or contractor to dispose of waste on your behalf, you should ensure they are a registered waste carrier. You are responsible for checking they are registered, so always ask to see their certificate. Always get a receipt confirming what they have taken and where they have disposed of it and details of any payment made. Details of registered waste carriers can be found on the Environment Agency public register."
What has been said nationally about the data?
Across England, incidents of waste dumping went up by a sixth between 2019-20 and 2020-21, while enforcement action fell.
Recycling centres were closed for long periods during the Covid-19 pandemic or opening hours and terms of use were restricted.
The Local Government Association (LGA) said councils had "done what they can during the extremely challenging circumstances of the pandemic to crack down on fly-tippers", amid staff shortages and court closures.
The Government said it was also taking steps to reinforce the measures available to councils and help them clamp down on the problem.
Resources and Waste Minister Jo Churchill said that "unscrupulous operators undercut those acting within the law".
She said: "During the pandemic, local authorities faced an unprecedented challenge to keep rubbish collections running and civic amenity sites open, and the Government worked closely with them to maintain these critical public services.
"We have already given local authorities a range of powers to tackle fly-tipping and we are going further; strengthening powers to detect and prosecute waste criminals through the new Environment Act, consulting on introducing electronic waste tracking and reforming the licencing system.
"Increased use of technology is also helping, with more councils now encouraging the public to use apps and online platforms to quickly and easily report this crime so authorities can take action."
Anyone caught fly-tipping or illegally dumping waste can be sentenced to up to five years in prison. Councils can also slap offenders with fixed penalty notices (FPNs) of up to £400.