Morocco's extraordinary run to the semi finals of the World Cup in Qatar has generated headlines around the planet - and delighted fans watching on in Manchester.
The Atlas Lions have been roared on by vociferous support as they have defeated the likes of Belgium, Spain and Portugal and the city's Moroccan community has been getting behind their heroes. Morocco's knockout victories sparked jubilant scenes in Rusholme as fans who had been supporting the team in restaurants and coffee bars celebrated on the streets at the final whistle. And now they face the defending champions France on Wednesday evening (14 December) for a place in the biggest match of all in international football, the World Cup final.
We spoke to the Moroccan community living in Manchester about their pride in what the team has accomplished at the World Cup while also finding out about how people from across Africa and the Arab world are getting behind the side. We also asked them whether or not Morocco can go all the way and lift the solid gold trophy on 18 December.
'I'm proud of them'
Hanane El Hadioui moved to Manchester five years ago with her husband and children after 18 years of living in Italy, with the family now living in Longsight. She described what it has been like watching Morocco's matches at the World Cup with the massed ranks of red-and-green-clad supporters cheering them on in the stands and also heaped praise on the side's manager Walid Regragui.
Hanane, who was born in Casablanca, said: "I'm so happy. It is really surprising, you can imagine what it is like for all the Moroccans around the world. I am proud of them.
"We wanted to go to Qatar, all our family together, but we were working. I miss the atmosphere in the stadium with all the Moroccan people singing our songs. Being in Manchester though we have seen all the Arab and Muslim people celebrating in Rusholme for the Moroccan wins.
"The supporters are the 12th player for Morocco. So many people have travelled to Qatar to see them. It's like they are playing in Morocco and that encourages them when they are playing.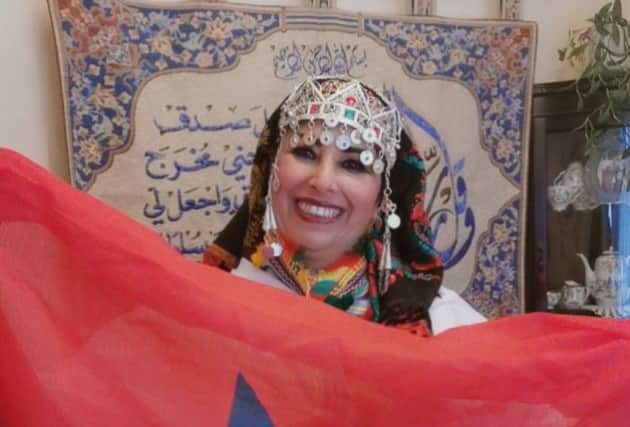 "It's a really amazing achievement for all the players and Walid Regragui. He has really good relationships with the players and really understands the mentality of the Moroccan players. He also speaks four languages so he can communicate well with them all, because some of them are living in other countries. He's broken down the barriers of fear for all the players. The team is like a family together, he's a father or big brother figure to them."
Hanane said something the manager had said during the tournament was an important message with resonance way beyond the Moroccan camp.
She said: "A journalist asked him if Morocco could win the World Cup. He said: 'Everyone has to believe, everyone has to have a dream'. This is a lesson not just for me and my children but for everyone. You have to write your dream and fight for your dream. It's a lesson for everyone who wants to achieve something in this life."
And can Morocco create more history by knocking out the holders France? "Inshallah (if God wills it)," Hanane says.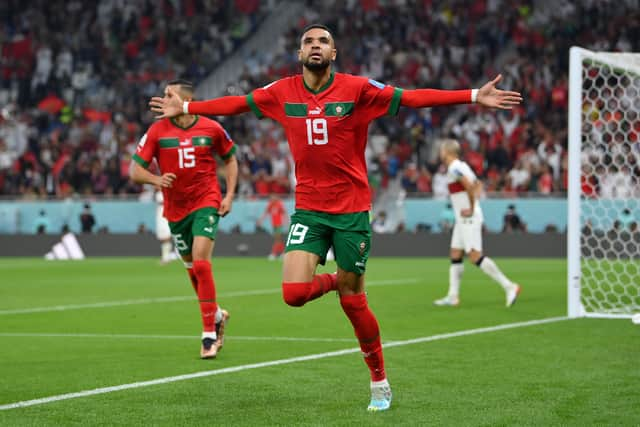 'There's an amazing sense of pride seeing an African and Arabic-speaking country doing so well'
It is not just the Moroccan community that is willing on Hakim Ziyech, Achraf Hakami and co in Qatar, with football supporters from all over Africa and the Middle East getting behind them.
Football podcaster Abdi Haji, who is originally from Somalia, explained how watching the Atlas Lions' victories has been inspiring for people well beyond the borders of Morocco and the country's diaspora.
Abdi, who is from Rusholme, said: "This is the amazing thing. I don't have Moroccan heritage but I feel complete and utter national pride in seeing them being successful. I have a few friends from Morocco and I have been to the country, and seeing them doing so well has brought an amazing sense of pride to me.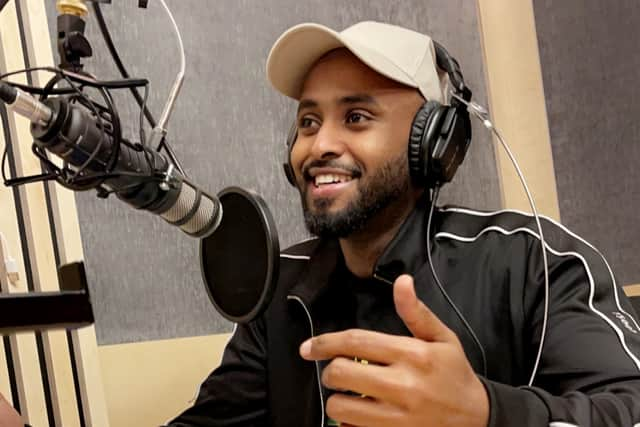 "The World Cup is being hosted in the Middle East in an Arab country, obviously they speak Arabic in Morocco and the majority of these countries are Muslim. People are looking for something to be happy and joyful about. This is an African nation and it just enables all these nations to see this is an achievement they can take pride in."
Abdi said African and Asian supporters have been enjoying a sense of building momentum throughout the World Cup thanks to a string of upset results, starting with Saudi Arabia beating Argentina and continuing with Tunisia's victory against France and Cameroon's 1-0 win over Brazil.
Nowhere has that been felt more in Manchester than in Rusholme, which has an array of Middle Eastern restaurants and eateries from the Arabic-speaking world.
Abdi said: "This has been something special, with unexpected things happening. The support has been amazing but with none of the crazy scenes like in Brussels or France, it has been people just happy and enjoying the moment.
"It's going to be crazy in Rusholme for the semi-final. There has been the same support for these guys, the same passion, in Rusholme as in Rabat. All across the world people who are Muslim, who are Arabic-speaking, who are African, are coming together and it is amazing to see it. I think they can beat France, let's just go for it."
Abdi also paid tribute to the manager, pointing out that he came into the job just a couple of months before the World Cup and took over with the team at something of a low ebb and some of the biggest stars not wanting to play for the national team.
Some of the squad were also born abroad and had the choice of playing for a couple of international teams but decided to represent Morocco.
Abdi says Morocco has overcome "challenge after challenge" to get this far and that these Atlas Lions are the single best African side he has ever seen on the international stage.
"It's the way they play together in attack and defence, the unity and spirit they have, the joy they have in playing together. It's the way they celebrate together at the end with their families. The sense of national pride is just amazing," he says.