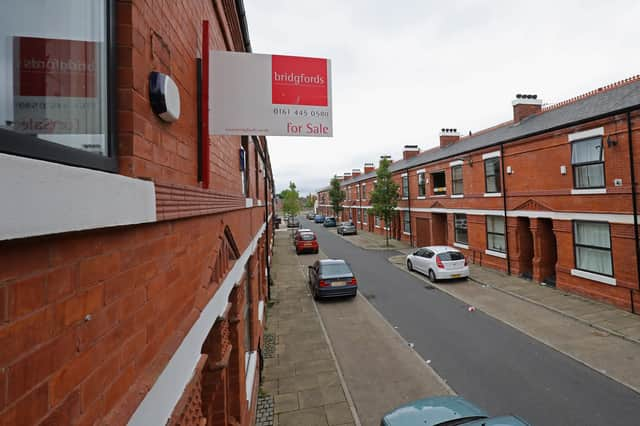 AN estate agent has predicted that house prices in the north west of England could rise another 7.5% by the year 2023.
Hamptons predicted that house price growth would slow in 2021, but they believe that this will pick up again in 2022 and 2023 due to improving incomes and the recovery of the economy.
The forecast was over a four year period, and from 2019 to 2023 Hampton's believe house prices in the north east will have risen 10.5%.
Over this same period, they expect house prices in Great Britain as a whole to have risen 8% by 2023.
In their forecast report, Hampton's said: "At the beginning of 2020, the tempo of the market in the North West was lively. This mood returned after lockdown.
"In September 2020, the average home in the North West sold for 0.1% above its initial asking price - the first time on record that the average home was more likely to sell above its asking price.
"The region should be in good stead to weather the storm thanks to its diverse labour market. As a result, we think prices will rise by 2.5% this year, 0.5% in 2021 and up to 3.0% and 4.5% in 2022 and 2023."
According to the Office of National Statistics the UK average house price increased by 8% over the year to July 2021, down from 13.1% in June 2021.
In addition to this, the average UK house price was £256,000 in July 2021, which is £19,000 higher than this time last year, following the record high of £265,000 in June 2021.