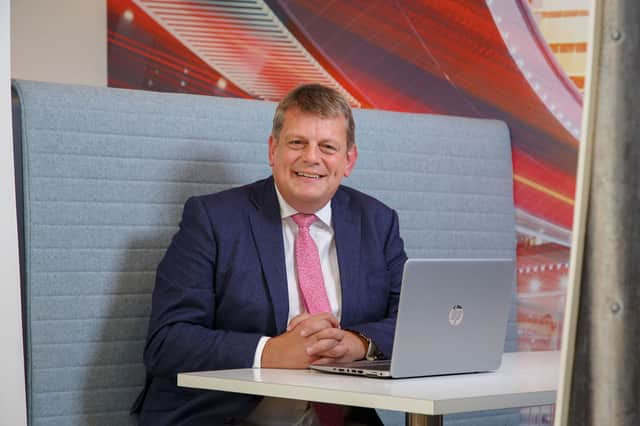 Martin Tugwell, Chief Executive at Transport for the North
A Transport Decarbonisation Strategy for the North of England - outlining the ambitious target of near-zero carbon emissions from surface transport by 2045 – has been launched by Transport for the North (TfN).
It is the first time a regional strategy of this type has been produced, bringing together the region's leaders to speak out with one voice on the climate emergency and how the transport sector must act to address the challenge.
The strategy was approved by the TfN Board on 24 November, where board members – the region's political and business leaders – welcomed the detail and depth of work, highlighting important elements such as the need for modal shift, the transition to alternative fuels and delivery of adequate charging infrastructure, and the decarbonisation of freight, and noted the effectiveness of collaborative working on a challenge such as decarbonising transport.
Four priority activities have been agreed following the consultation on the strategy over summer.
improving public transport, including Northern Powerhouse Rail;
developing a Zero Emission Vehicle charging infrastructure framework;
and developing a regional route map for transport decarbonisation.
The strategy also utilises TfN's four Future Travel Scenarios to ensure it is future-proofed for a diverse range of possible scenarios.
Martin Tugwell, chief executive at Transport for the North, said: "Tackling the climate emergency is a critical challenge, and the North of England has an important role to play. As outlined in our Transport Decarbonisation Strategy and highlighted by our Members, we believe our region can, and must, take clear and comprehensive action to decarbonise surface transport over the coming years.
"Our regional strategy shows how the North of England can lead the UK in decarbonising our transport system, and we will now take forward those activities at pace and ensure decarbonisation goals underpin all our work."
Cllr Louise Gittens, Interim Chair of Transport for the North Leader of Cheshire West and Chester Council
Coun Louise Gittins, interim chair of Transport for the North and leader of Cheshire West and Chester Council, said: "I am delighted to be launching this Decarbonisation Strategy which sets out the vision for a fundamental re-thinking of Transport throughout the North, to set us on a path to carbon neutrality by 2045.
"Our vision is to see a system where every person and business has access to high quality, accessible and affordable zero carbon transport. Transport plays a huge role in our daily lives, and we are committed to creating a system that provides high quality mobility solutions and addresses long-standing barriers to accessibility."